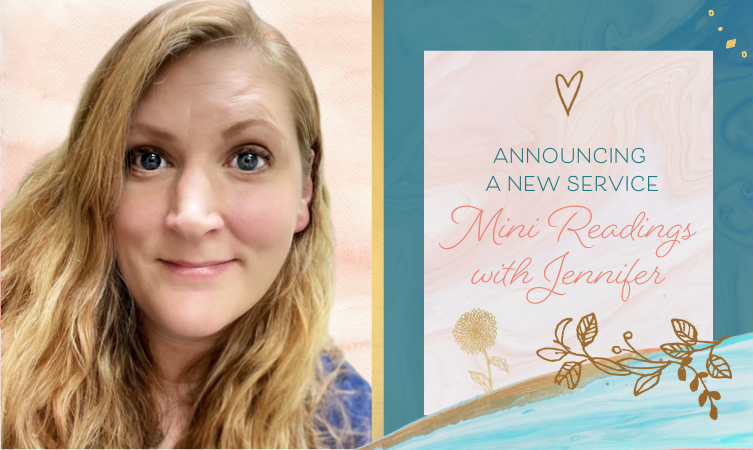 Hi everyone,
Due to the popularity of my Akashic mini readings in recent years, I've decided to bring on board a trusted Akashic Record reader who will do these readings full time for my clientele. I only open up for mini readings every now and again (and in very limited quantities) which has caused some frustration among those who don't get to order one in time.
Jennifer Brown, who is based in Minnesota, US was trained by me to give Akashic Record readings a few years ago and has been offering Akashic Record readings to her own growing client base since then. Her readings come highly recommended by her previous clients, and she works in exactly the same way as me.
Jennifer's mini readings include information about your starseed group and your Archangelic realm of training. These are the two most important aspects of your soul's purpose, so if you are on a path of spiritual awakening and discovery, you will want to check out this reading with Jennifer.
You can find out more about Jennifer's mini readings here.
Please note, this is the same type of reading as the mini reading I have offered over the last few years, and it is an Akashic Record reading. An Akashic reading should only be had once per lifetime, so this mini reading is only available to those who have not had an Akashic reading or a mini reading before.