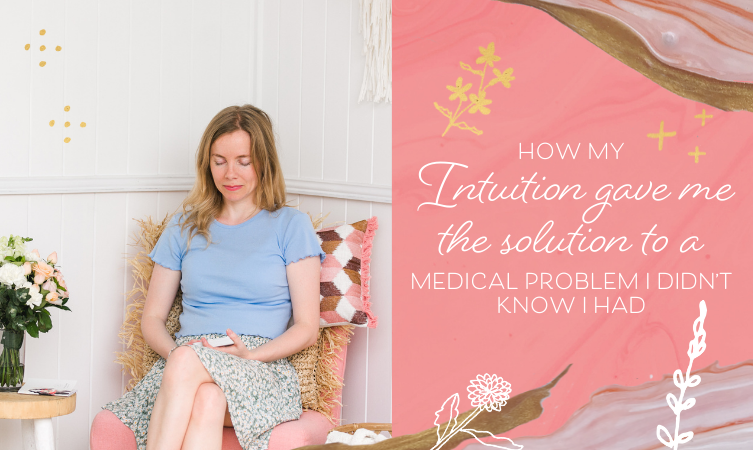 This article is a bit different from my usual ones in that I talk about my personal experience with autoimmune disease and the solutions I have found. You may find it interesting if you or someone you love suffer from autoimmunity.

One of the things I've noticed about my intuition is that it sometimes gives me the solution to a problem I don't consciously know I have.
In September, I found myself really drawn to quite a restrictive way of eating I came across, called the Wahls Protocol. I knew I had to try it.
The Wahls Protocol was developed by a medical professor in Iowa who has multiple sclerosis. In 2012, she gave a TEDx talk which went viral, called Minding your Mitochondria.
In the TED talk, she recounts how she was able to put her MS into remission with a mitochondria-boosting protocol that she developed based on her research. The protocol consists of a mostly plant-based paleo diet, and specifically 9 cups of vegetables per day, with lots of seafood and organ meat, and the removal of grains, nightshades, and legumes, amongst other things.
Using this protocol, she went from losing her mobility and being in a tilt-recline wheelchair, to being able to ride her bike again, within one year of beginning the intervention. She has completely regained her health and currently runs clinical trials to test out her interventions for MS on other patients and her previous clinical trials have showed success not just for her but for others, too.
I went on the Wahls Protocol because my health has been failing for a while and it was unclear why. I have always been healthy in terms of my habits…eating my 5-10 portions of vegetables per day, religiously taking my supplements, and avoiding toxins, yet getting more tired, more asthmatic, and more in pain every year. This year I worked an average of 2 hours per day, simply because I didn't have the energy work full time. (I know that I am very lucky that my business allows this and continues to thrive in spite of it…it's clear that if I had a 9-5 job I would have lost it by now!)
Autoimmune disease was never on my radar as something I could have, and it simply didn't cross my mind, at least consciously…
…Although I must have known, on some level.
I went on a date with a man in September who told me he had multiple sclerosis and his symptoms had been improved on some special diet he told me about. I was so exhausted on that date that I could barely stay awake and embarrassingly, it was cut short when he told me to go home to bed. I thought I couldn't stay awake because I was just burned out (yet again – on 10 hours of work per week.)
Once I went onto the autoimmune diet and my symptoms began to disappear, it was then that I started to suspect. My tango teacher's girlfriend (who has lupus) also noticed that the symptoms I had were similar to hers and that's what encouraged me to go to the doctor.
I did and I found out I've been unwell with autoimmune disease (lupus) and have likely been for a while.
I'm tremendously relieved because I've held myself to an extremely high standard, subconsciously feeling that it was a personal failing that I struggled with depression and I don't seem able to work full time. I don't hold other people to this standard but I felt it must be laziness or weakness on my part that I wasn't always able to push past debilitating brain fog and fatigue that left me unable to function at times.
It turns out, I've been sick. Depression is a part of my illness – my body has been inflamed and my brain has been, too.
Autoimmune disease has a genetic component (My great-grandmother died of multiple sclerosis) and it's likely that certain exhausting & stressful lifestyle choices I made (such as choosing to travel full time for 4 years) didn't help either.
I am choosing not to focus on what I could have done to prevent it and instead I have spent the last 2-3 months learning everything I could about how to turn my health around.
My joint pain has disappeared on the Wahls Protocol (I have combined this with another autoimmune protocol called the AIP) and I have access to more energy than I have for a long time. I am excited about this and what it means for the future of this website now that I am no longer battling brain fog or intense fatigue. I have asthma and my peak flow (a measure of lung capacity) has gone up by 40 points, which is the highest it's been in 8 years.
In addition, I started a neuroplasticity program called DNRS which is designed to retrain the brain to experience less stress, anxiety and depression (it is thought that autoimmunity is triggered partly by stress.) I have only been practising the techniques for around 3 weeks, but I am already impressed with the impact it has had on my mood.
I have mixed feelings about all of this – relief, sadness that I struggled for so long before realising what was going on, along with the joy and relief of having found the solution at the same time. Autoimmune disease cannot be cured, but it can be put into remission long term with a careful diet and a low-stress lifestyle and that is what I will be doing. My aim is to get the autoimmune antibodies in my blood, back to zero over time.
I have to be grateful to whatever it was that guided me to the right protocols even before I consciously understood what was wrong. If I hadn't improved so much on the autoimmune protocol, it wouldn't have occurred to me to insist on the tests for autoimmunity at the doctor's. On my first appointment, the doctor did not want to test me for autoimmunity (I think because I looked so well after several weeks on the Wahls Protocol) – I had to really advocate for myself.
I am sharing my experiences here partly because there may be someone reading who is also struggling, without knowing why. Up to 8% of Americans suffer from autoimmune disease, and some of them won't know they are unwell. (It's often a long road to get diagnosed.) People with autoimmune disease often do not look unwell, so it's easy for doctors to brush off their concerns.
You can view Terry Wahls' viral TEDx talk here: Minding Your Mitochondria.