Build your online


SPIRITUAL BUSINESS


WORKSHOP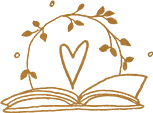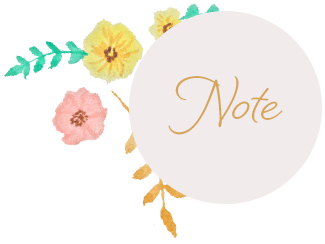 This is the recording of a workshop that I held on the topic of online spiritual business.
On this page you can find out all about the workshop. It is now available for download for the general public, and also available to download for free for new Intuitive Healing Program apprenticeship students (who automatically get a copy as part of that program.)
So that you can understand where I am coming from when talking about business, I am going to tell you the story of how I ended up in the spiritual industry…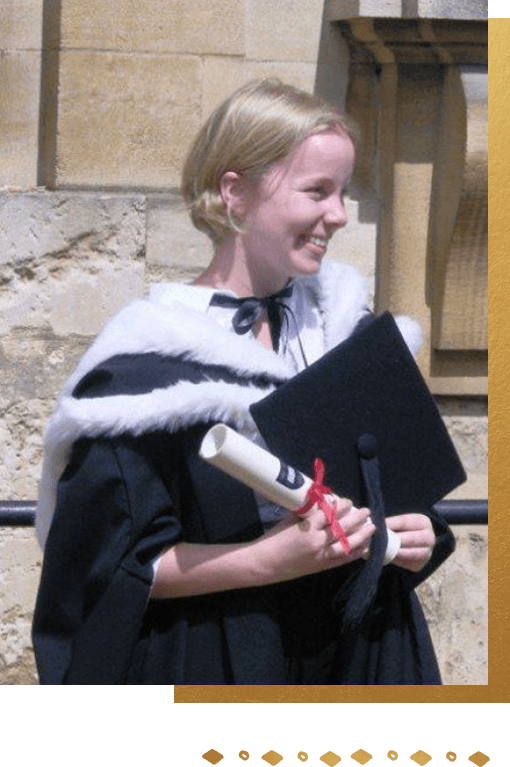 by studying French and Spanish at the University of Oxford. I graduated in 2006 and my first job was teaching languages overseas.
I have to say that after my cushy student life, I found the working world to be something of a disappointment. Firstly, it was a disappointment in terms of how exhausted I was all the time, and how unrewarding it was.
I was teaching up to 9 hours per day in a language school and I was burned out from the amount of contact time I had with students. I found that I had very little energy for anything, apart from work.
Because I had just graduated, the pay was not very good either. I had no money left over at the end of the month to pay off my substantial credit card bills and student loans that I had amassed from being a student. Every month I was going further and further into debt from the interest my loans and credit cards had accrued.
I had graduated around the time of the recession so I was super lucky to have a job at all. It sounds a bit spoiled in hindsight, but I didn't feel remotely lucky. Instead I felt trapped, not just financially but also in terms of how my time and energy was being used. (I think that this is a feeling that many people can relate to at some point in their lives.)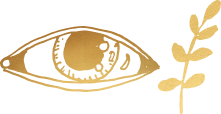 I was unhappy but I didn't see any way out (from a financial perspective) except to keep working in my
I describe this job as soul sucking because I was teaching English & French to both adults and kids, and I often found that my students were not interested or motivated to learn. Many of them were there because their parents or employer had forced them, and I often found myself standing at the front of a classroom at the beginning of a class, looking at a bunch of people who had already zoned out.
I regularly had the thought "I can't believe I studied at University for 4 years for this!"
People told me the world would be my oyster after University because I had a good degree, but against the backdrop of the Recession, it turned out the world was definitely not my oyster.
Finding my way in the world
I had this sense of knowing deep inside me that I was here to make a difference in the lives of some other people,
and that sat next to this profound sense of disappointment about how life after University had turned out. It was a discouraging time and I didn't know how I was going to bridge the gap between those two things. I knew I could help my limited number of motivated students to reach their goals with language teaching, but it wasn't quite what I was looking for in terms of impact. I wanted to contribute more to the world than that.

Around this time I was also doing a lot of
Spiritual Searching
because life felt devoid of meaning.
I started researching how to find out about my past lives, and I found an Akashic Record reading online that was offered by a woman in Arizona, and it covered past lives. (I couldn't afford it but put it on my credit card.) The reading was fascinating and I was amazed at what she had told me in it.
Around the time I got my reading, she started offering a practitioner training to learn to read the Akashic Records and do readings for people, and I was so fascinated and amazed by what she had told me that I jumped at this opportunity.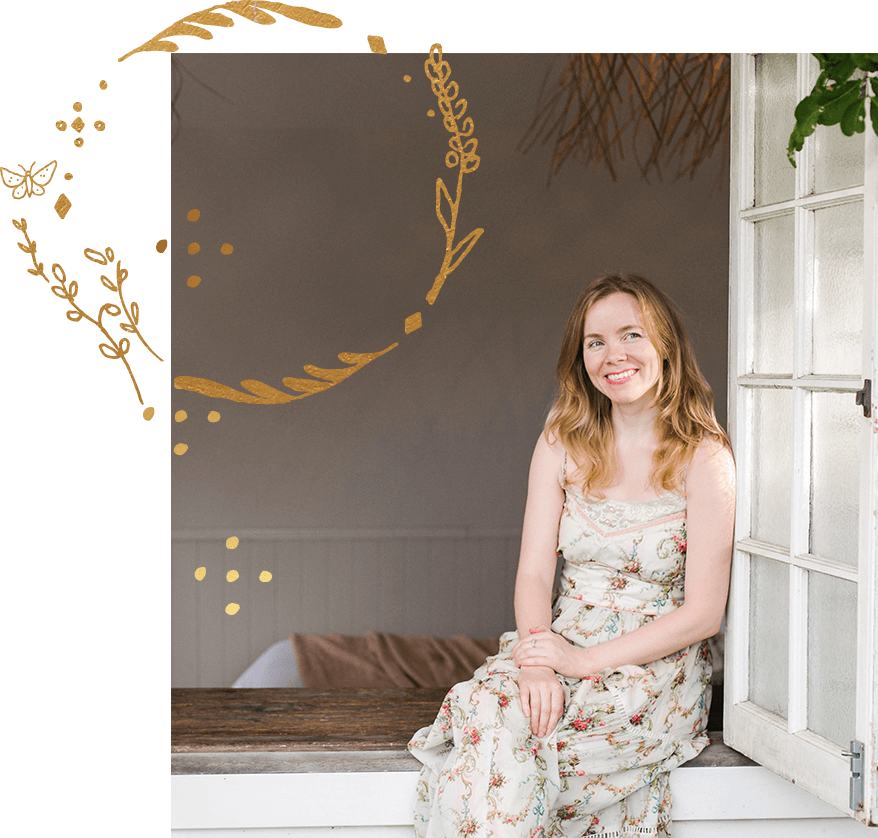 My business started to take off in the winter of 2008
At that time, I had seasonal affective disorder (S.A.D) and often got depressed by the time winter is coming to a close. At such times, I often made big life decisions that were a little ill advised. That winter, it became clear to me that my situation with the teaching job wasn't good enough and I wanted much better for myself.
So I did something reckless – or maybe it was bold? (I'm still not sure which!)

I had no money (I actually had minus money and lots of debt), no website and no tech skills. I didn't even have a computer!
I also had no confidence, was surrounded by naysayers & skeptics, and I had a less-than-optimistic attitude, thanks to my then battle with seasonal depression (which I'm happy to say I no longer get!)
But things started to move in the right direction in spite of all the obstacles.
I got a website set up and over the coming months I focused on getting enough work to survive. I had just moved to London and I had to earn enough to cover my £500 rent to rent my room and cover my bills.
I made £24,000 in profit that year (2008) which was more than enough for me to live on. I hustled like mad to be successful in that first year.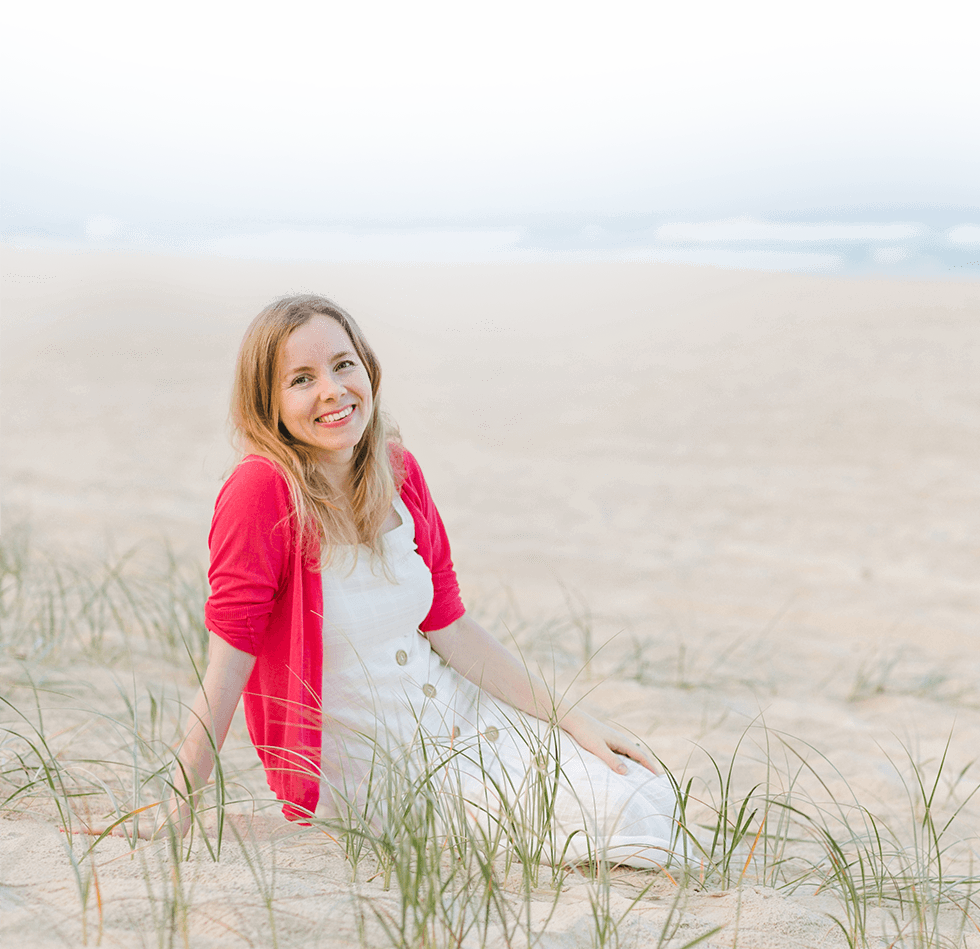 My income and client base climbed every year
after that and there has never been a year where I regretted leaving my job or where I was unable to provide for myself.
Over the last 15 years, I've managed to create a business that allows me to work part time (I work an average of 2 hours per day) and I've reached millions of people with my work.
I've worked with thousands of clients with my readings and healing sessions. 16,000+ people receive my newsletter. I get lots of positive feedback about how my work has impacted other peoples' lives, which makes me happy.
My work is often enjoyable and provides very well for me on a financial level, making a minimum of six figures or multiple six figures in profit (not revenue), depending on the year.
I even got New Zealand residency through my business in 2015, through their demanding entrepreneur track to residency.
And best of all, I have time freedom. I work when I want, and as little or as much as I want, and I have purposely designed my business to be that way.
And in this business workshop, I tell you how I did all of this.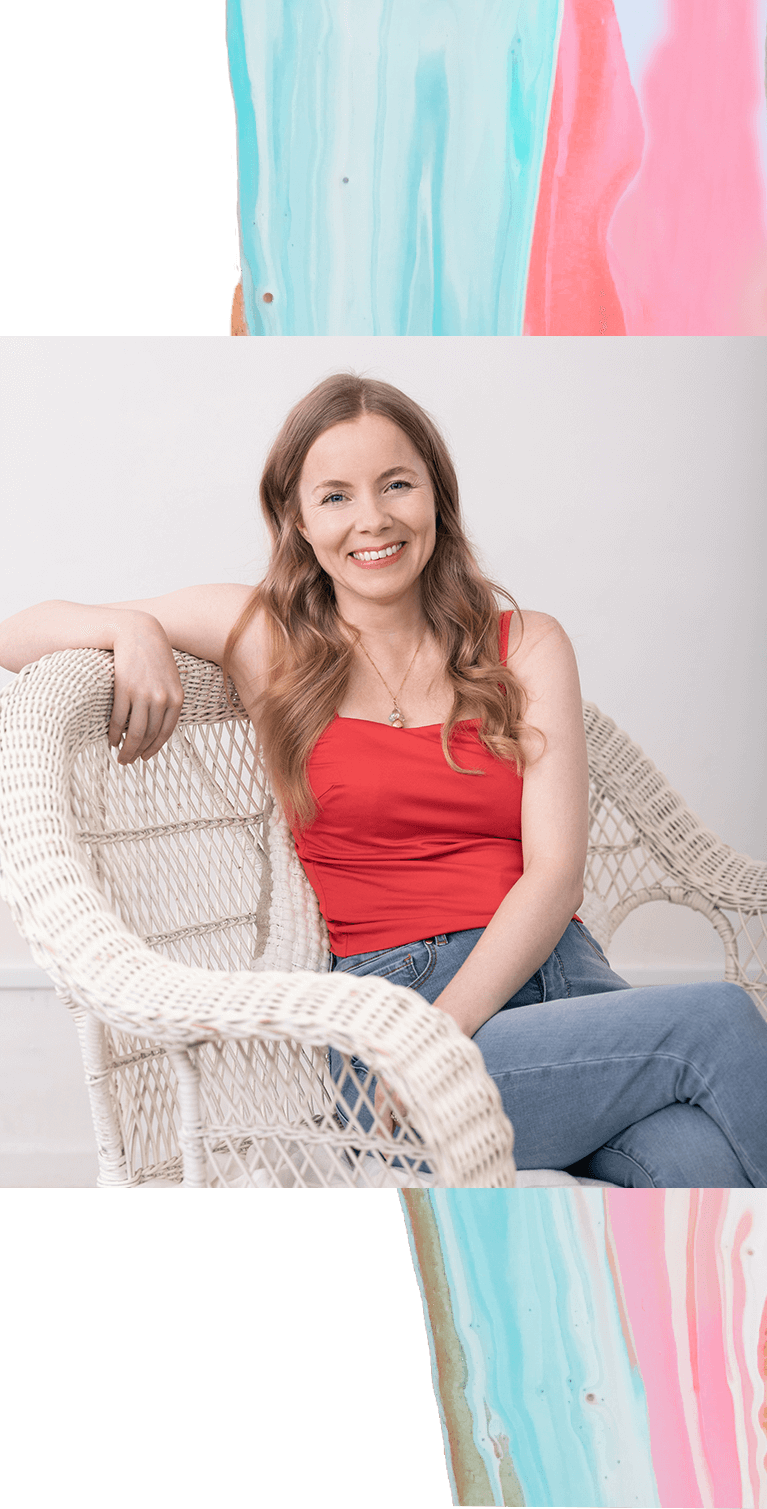 Maybe you're in the same place now that I was back in 2008: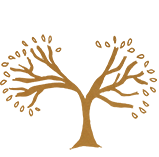 Perhaps you're in a job you dislike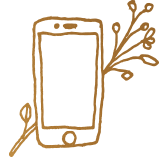 Or you feel burnt out on the nine to five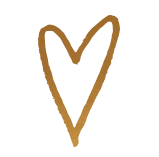 Or maybe you're just feeling the call to create a spiritual business
Here's what I cover in this workshop: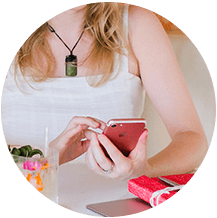 MARKETING
All the different ways to market yourself as an online spiritual business and an intuitive process that teaches you which one(s) to choose. I use this process day in day out to lead me towards success.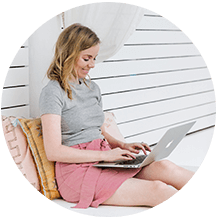 MY #1 SECRET
The number one thing you MUST have in your online spiritual business to succeed. If you do not have this, you do not have a business. Hint – it's nothing to do with social media.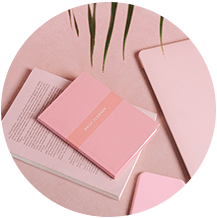 CONTENT PLANNING
How I come up with content for my blog and newsletter.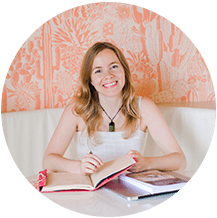 REAL CASE STUDY
What I did to build my service business back in 2008 and also what I did to build my online teaching 'empire' from 2011 onwards.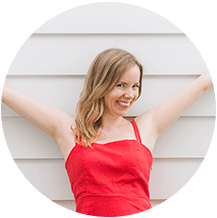 CONFIDENCE
How to deal with a lack of confidence & imposter syndrome (something I had in spades when I started).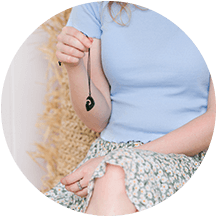 REALITY CHECK
The truth about what it really takes to own and run a spiritual online business.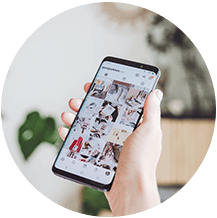 SOCIAL MEDIA
Why social media should not be the primary marketing method for spiritual businesses.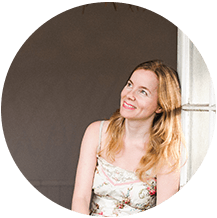 YOUR WHY
Locating your 'big why' and why this is important.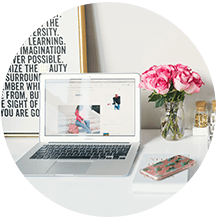 WEBSITE
Technology recommendations for building a website.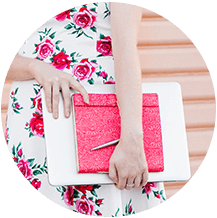 MY LITTLE BLACK BOOK
All the service providers and platforms I use in my business.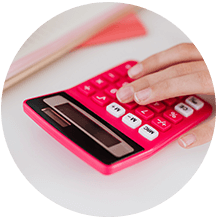 PRICING
How to determine your pricing so you can build a profitable business.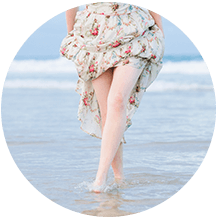 TIMING
When to know it's time to quit your job and go full time in your business.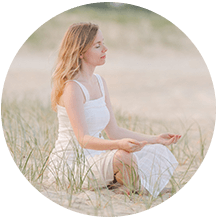 MINDSET
The mindset you must have to succeed in business and how to get it.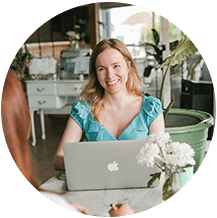 FEEDBACK & TESTIMONIALS
The importance of client feedback & testimonials, and how to ask for them.
RECEIVING PAYMENT
What currency you should charge in and what payment processor Anna recommends.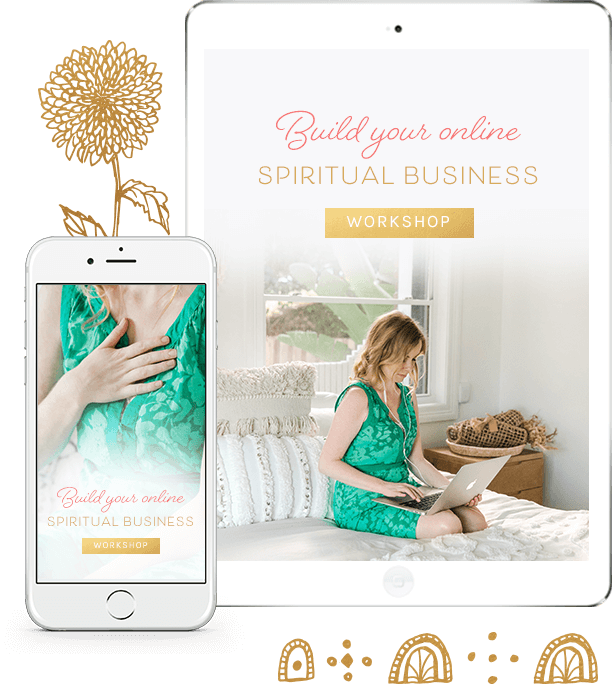 You'll also find answers to the following questions
Is there a way to market a spiritual business that doesn't take a lot of time?
Do you need to come out of the spiritual closet when you launch a spiritual business?
How do you balance a new spiritual business with a full time job?
How to deal with the fear that your new business will negatively affect your day job, in terms of people finding out about it and perceiving you differently
Can you start an online business under a false name or anonymously?
How long does the average spiritual business owner take to go from zero to a business where they can pay their bills?
Can you thrive in a spiritual business using multiple modalities? (as opposed to niching down)
How to deal with it when marketing feels too inauthentic and 'corporate'
Is it unethical to use scarcity in your marketing?
How to handle disrespectful people in your business
Building a spiritual business as a deaf/hard of hearing person – is it possible?
How to deal with energetic blocks in marketing
When is a good time to bring on a VA (a virtual assistant) and how to delegate
How does Anna make decisions on when to offer new courses or services
Why it's not that important to have a fancy or nice-looking website
Is SEO dead?
Talking about a dysfunctional family background while blogging – how to go about this
Why Anna does not recommend being a digital nomad while building your online business (based on her 4 years of full-time travel)
Anna's thoughts on branding yourself and when you should invest in this
Anna's thoughts on offering services vs online courses/programs and which she recommends
How Anna stays productive
How can you come up with a good business name? (and does it matter?)
Is there a way to test my business before it goes online?
Anna's thoughts on the "for entertainment only" disclaimer for readings
How to price your services
Who designed Anna's website and what was the process for doing it?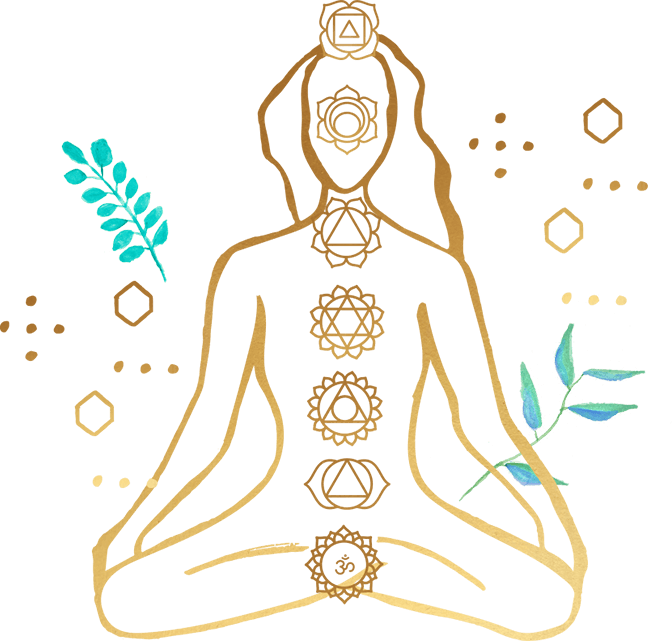 I won't deny that I've had some privileges. I was born white into a rich, Western country and I have the intelligence and creativity that is needed to make this business work.
But I've also had some serious struggles & obstacles in business and in this workshop I am honest about what I struggled with (and sometimes still struggle with) so you can see what is possible to overcome to build the kind of business I have. Notably, I talk about shyness & a lack of confidence, chronic illness, unsupportive loved ones and lack of financial resources.
If I can do it in spite of these challenges, I believe that there are many of you reading this who can, too.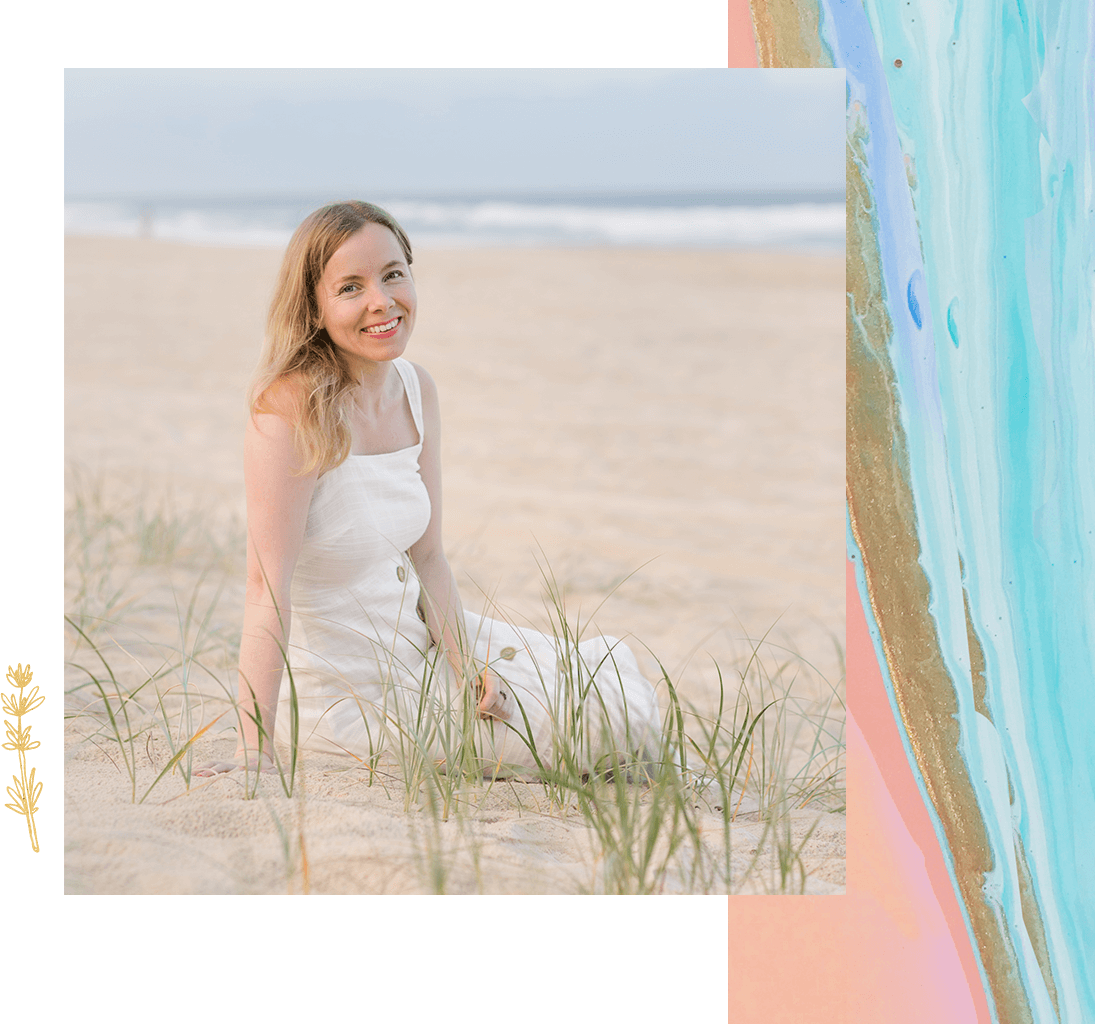 In this inspirational workshop, I have distilled 15 years of spiritual business advice & experience into just over 2.5 hours, with none of the fluff or filler that you don't need. This includes: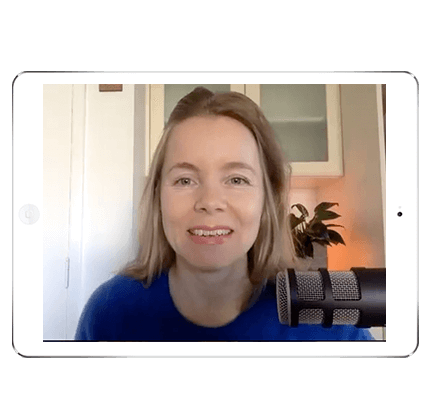 The workshop Zoom video recording (2 hours and 40 mins in total).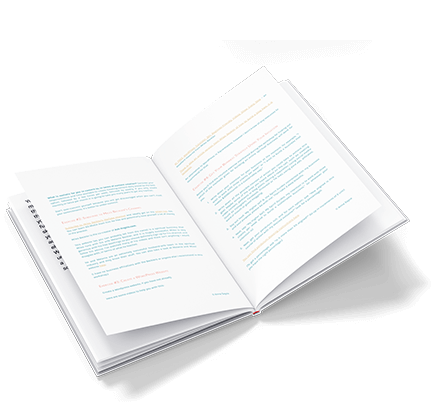 A workbook with 20 key exercises for spiritual business beginners to get started.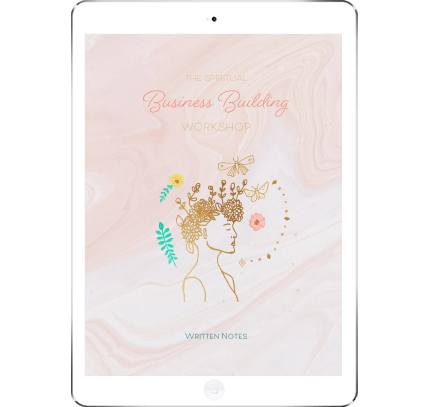 A 62-page PDF document with all of the main points from the workshop.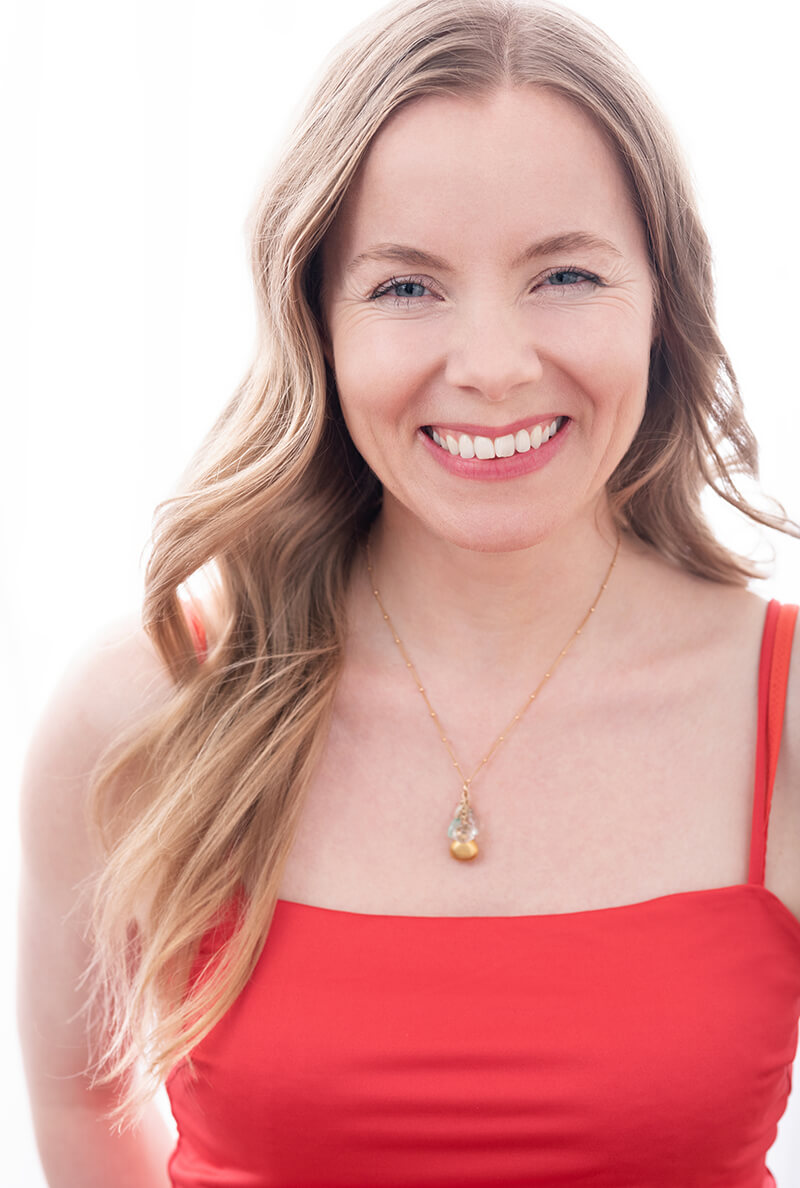 Insight
from lived experience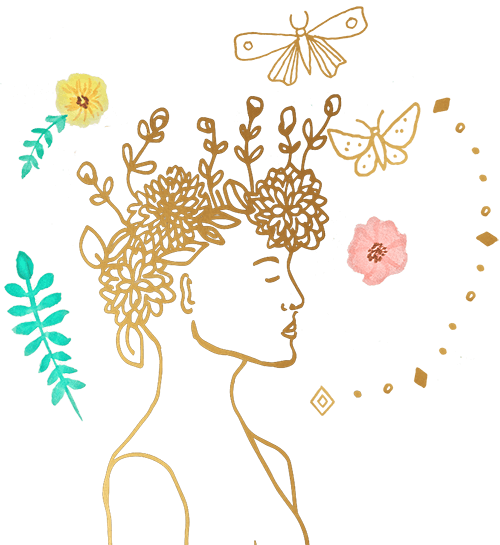 Insight
from lived experience
One of the things you may notice if you look around in the online business space is that most of the people who sell business advice, are people who have only ever been in business selling business advice. They often have no other business experience, besides in the business they are currently running to sell you business advice!
There are very few successful spiritual entrepreneurs who have been in the game for 15 years, making a profit year in year out, who can tell you what it takes to succeed, and are willing to share their secrets and tell it like it is. In this workshop, I do exactly that.
This workshop will be of interest to those who already have spiritual businesses and it may also be of interest to those who are not sure if they want a spiritual business and want to hear the unvarnished truth about what it is really like and what it takes to succeed.
Here's what is included:
The recorded workshop – 2 hours and 40 mins – all of Anna's knowledge in business, distilled, with none of the fluff or filler that you don't need.
A workbook with 20 key exercises for spiritual business beginners to get started.
A PDF document with all of the main points from the workshop.
The following is feedback we received about the business workshop:

"I have dedicated the last 6 years to studying and discovering my spiritual gifts, as a possibility for earning income from them.
Over that period, I took business courses with other entrepreneurs but those courses were either business models that didn't quite help me in the spiritually based business realm, or spiritually based business courses that were channelled but not very grounded or clear in the delivery.
I signed up to this business workshop because I have followed Anna's blog since 2015 (maybe longer) and I trust her solid guidance.
I'm glad I did. Seriously the way she channels information in a really grounded way is such a gift.
Anna took me out of overwhelm to clarity with her sensible explanations. Also because she references her own experience and you can see the proof of her business success, she is a very trustworthy source in the spiritual entrepreneurial field.
I also love that Anna shared herself authentically in this workshop — talking about depression, that she knows she tends toward negative thinking, and self doubt. It helps me see if Anna can do it, so can I. There's so much whitewashing and toxic positivity in the spiritual community — this was refreshing.
My advice to someone considering this workshop is this:
Even if you've already heard some of the business advice discussed in this workshop, Anna's ability to distill ideas down to their most logical, practical, and applicable form is priceless. I took pages of notes and found myself finally understanding basics that will help me to take clear, actionable steps to lay a solid foundation for my business moving forward.
Anna, I'm so glad you didn't listen to the naysayers. I am grateful to have found your work in the world. You have helped me tremendously not only in the discovery of my spiritual gifts and talents, but in really understanding my mission to assist others to do the same. I have never regretted spending my money on any of your materials — they have all proven themselves to be extremely valuable. I cannot say the same for all the other courses I've invested in over the years."
— Shannon Iverson
"I feel so appreciative for the opportunity to listen to your workshop. It has helped my confidence tremendously. Thank you!
I had felt a calling to work in the spiritual field but I had no idea how to make that happen or how to build that business for myself. I was intimidated and so I kept putting it off.
I had never tried a business building course before. I don't consider myself very business-minded, so I felt they weren't for someone like me.
But this workshop was different — Anna shared so many ideas for putting yourself out there! And she was very honest and gave examples from her own experience. I also love the idea of asking Spirit for support in so many business areas. Even very specific questions like how many hours should I spend on this today? Brilliant!
This workshop has been hugely encouraging for me to listen to. It may be the boost you need to really get your business going. It has done that for me! It really helped me to feel like I can do it!"
— Cristy Jenkins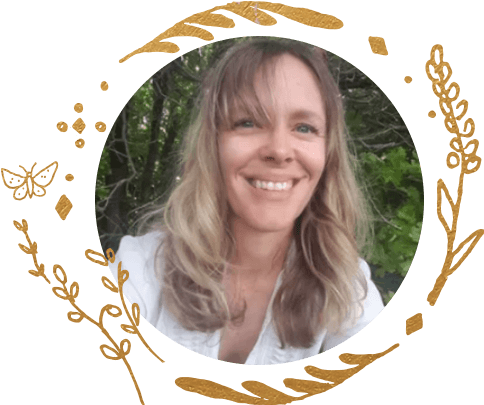 "There are so many golden nuggets in this workshop!
If you're considering this course but unsure, I would advise you to just do it! Grab your favorite drink, get comfy, grab a notepad, and listen. You won't regret it. There are new nuggets of wisdom in there on how to grow your spiritual business that aren't the mundane and rote approaches. It's original, fresh, and comes from lived experience, which I truly value!
I love Anna's content and authenticity. It really resonates with me. Thank you so much for your time and energy in helping us newbies grow!"
— Christine Balarezo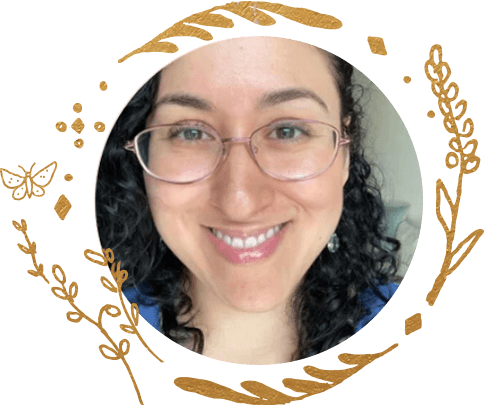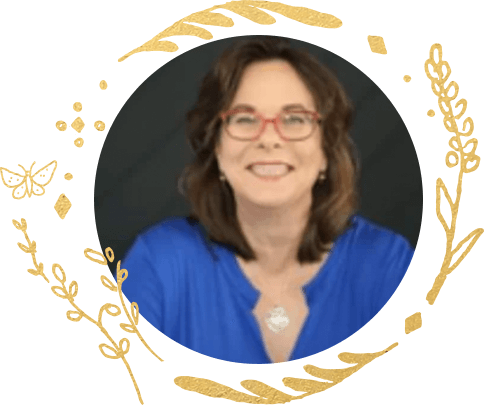 "This workshop will save you so much time. Do it!
I have listened to many webinars and workshops on how to build your business; but this one by Anna was by far the best one I have heard. It directly addressed my concerns and questions about my business (which is a similar business to Anna's) but also gave me so many tips. I am still digesting it several weeks later! Highly recommended!"
— Ann Lally, HeartWalkCeremonies.com
"When I took this workshop, I was struggling with pretty much everything when it comes to business.
I had previously taken a general marketing course online from a local university. It wasn't that interesting because it was presented in a dry, cardboard flavored way, and I wasn't motivated to do that much with it.
There is so much information out there in general on how to start a business and I was feeling so overwhelmed. Yet, what is harder to find is information that is specifically relevant to a spiritual business.
I signed up for Anna's business building workshop because I have been a student in her classes and I feel she is down to earth, relatable, and knowledgeable. She has wonderful insight. She also seems to have endless patience!
This workshop is absolutely worth your time! It had so much information and to have it geared specifically toward a spiritual business and delivered in such a straightforward and honest way was so very much appreciated."
— Lori Reis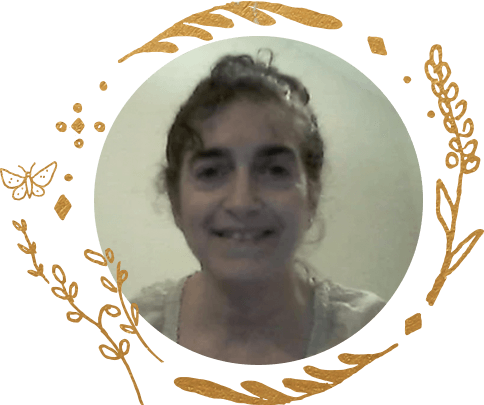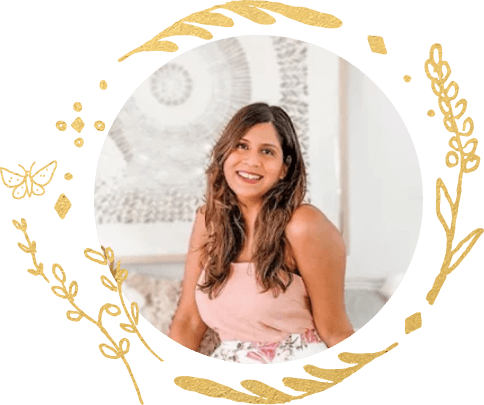 "I think that spiritual entrepreneurship is a different kettle of fish to the average business and this is why I signed up to Anna's business building workshop.
I have been following Anna since the 2000's and had an akashic reading with her back in the day when it was done over the phone! I've seen how her business has grown over this time and I wanted to learn how she did it, knowing fully that she was an introvert and someone who had to manage her limited energy. Having a chronic illness myself and limited energy, I could relate and I feel there are very few spiritual entrepreneurs who are capable of delivering information like this in an authentic and honest manner.
This workshop was thorough, well thought out, practical, and long (in a good way). I loved how Anna covered the many aspects of running a spiritual biz, her honesty and I also loved how she spoke about seeking inspiration from Spirit using the pendulum.
If you're a spiritual business owner, please do yourself a favour and watch this workshop! If you're new to business or struggling in your spiritual business, this workshop will help you tremendously.
I wish that when I was starting out, a resource like this was available to me because it probably would have saved me a lot of time and stress to have this information available in such an extensive manner. It genuinely would have saved me hours Googling and researching what to do.
Very grateful for your time in giving this workshop, Anna! And congratulations to you for building a sustainable business!"
— Sonia Kapur Taylor, SoniaKapurTaylor.com
"Very few people teach online business from the lens of having intuitive skills to sell.
So obviously when I took this workshop, I was struggling with how to market my intuitive skills and answering questions from prospective clients regarding my intuitive skills and services.
I've done business courses in the past, but they were courses that teach you to push, and grind (like cold contacting 100 people a day) and that just never resonated with me. It made me feel like because it wasn't 'me', I must be a failure or suck at what I am offering.
Anna's ability to talk about marketing as it relates to spiritual services was eye opening. Now I understand why I could never fully relate to those other business courses and why I felt frustrated. Being an intuitive and selling intuitive services will never resonate with pushing too hard, like cold contacting people — it's not supposed to.
The info Anna gave in this workshop really helped me. Very few people teach online business from the lens of having intuitive skills to sell.
Hearing Anna's story of how she started and that her family weren't supportive really inspired me. Also hearing her approach for marketing when she started was helpful. I loved hearing the answers to various questions from the audience.
In summary, this workshop is a really great place to start! It definitely has all the elements for a new businessperson to get an idea of what's ahead plus where they need to start if they are serious."
— Farrah Blakely, FarrahBlakely.com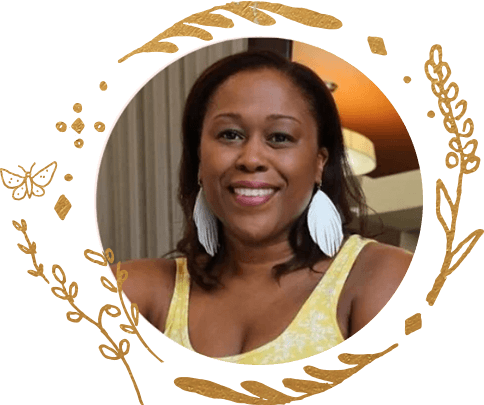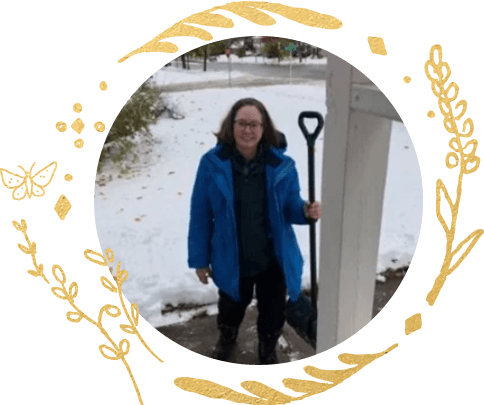 "My spiritual business is in the idea stage, so I signed up to this workshop because I wanted to know what kind of advice Anna would give to beginners.
The workshop was full of very valuable information — Anna has some practical tips and is very organized in her way of giving you what you need to know as a new (or experienced) business owner.
There is no fluff here — has been very thoughtful about providing us with easy-to-understand pathways to creating a solid business. She uses examples from her own life, including mistakes she made, to show us how to avoid pitfalls. She does not shy away from difficult questions, either."
— Deborah Chapdelaine
"This workshop was 100% worth it. It provided real honest takeaways from a spiritual business owner's first hand experience. So valuable.
From the beginning of finding Anna's website (through a referral), I have been an admirer of how Anna uses marketing in her business. This workshop was so beneficial and honestly she is exactly who I want to be teaching me about marketing.
The thing I think really sells Anna is her ability to provide helpful info and resources. All the context she creates is useful and that creates trust for the customer/client.
I was just about to re-listen to the audio again to take notes when I realised there was a PDF also provided, with the takeaways from the business workshop. This is the kind of business owner I want to support. Thank you so much!"
— Jeanette Raucci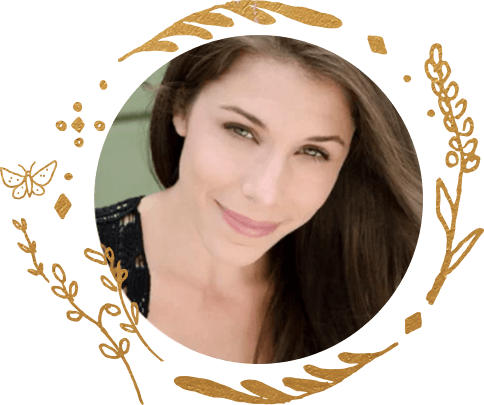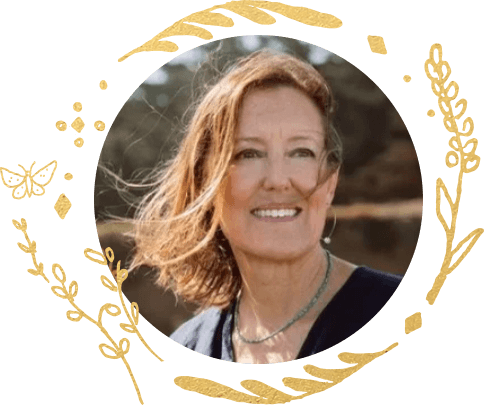 "I took 9 pages of notes! I'm in awe of the volume of incredibly pertinent information you shared in a very succinct, rapid and warm way.
I'm not sure how to say this diplomatically, but this volume of information could be stretched out by a coach for weeks and easily ask thousands of dollars.
The workbook associated with the workshop covers much of what I took notes on and helps to set priorities and gives reminders.
I loved Anna's absolute honesty around how to get things done, along with very humanizing personal insight and examples."
— Danya Shegoleff
"I'm always open to new information and learning more about running a spiritual business. I honestly showed up to this workshop because my intuition told me to, and because I resonate with the way Anna runs her business.
This workshop is a very real and honest view into what it's like to run a Spiritual business. Anna is very relatable and shares some valuable information that you can apply right away to start building your business in a more mindful and productive way.
The whole section about imposter syndrome really blew my mind. The depth with which that was analyzed and presented was terrifying, insightful and empowering."
— Nikki Wood, TheSouthwestWitch.com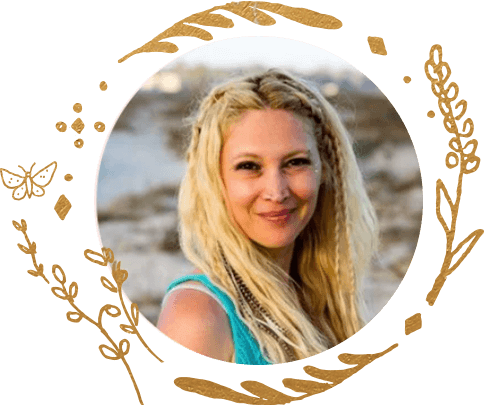 RESULTS ARE NOT GUARANTEED OR TYPICAL. IN FACT, A LOT OF HARD WORK IS INVOLVED.