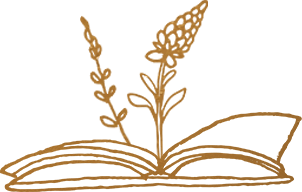 Would you like to learn to give intuitive readings that can change peoples' lives for the better? Or maybe you would just like to do readings for yourself and for your loved ones.
People often ask me how I learned to give Akashic Record Readings, which tell clients about their soul's path, purpose, past lives and gifts.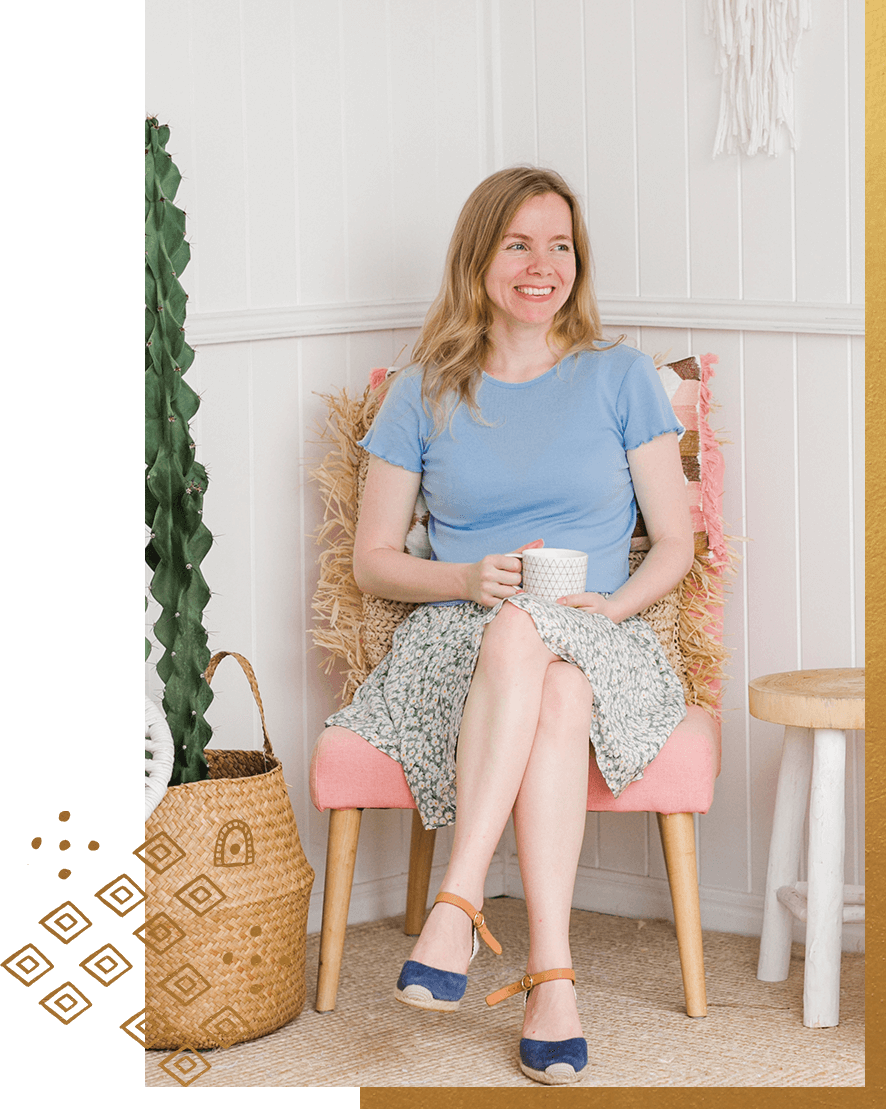 Was I born knowing how to do all of these sessions?
by taking courses, reading books and getting one on one mentoring with healers and psychics.
And, of course, by having experiences with many clients.

I definitely wasn't born knowing how to give readings. I worked hard to learn it, practised it with hundreds of clients, discarded the things that didn't work, added things that I discovered, and refined it all over time with practice and dedication.
I'm now at a point where…
I am empowering clients
with my work and honoring free will (i.e not encouraging clients to give their power away with predictions or telling them what is best for them to do).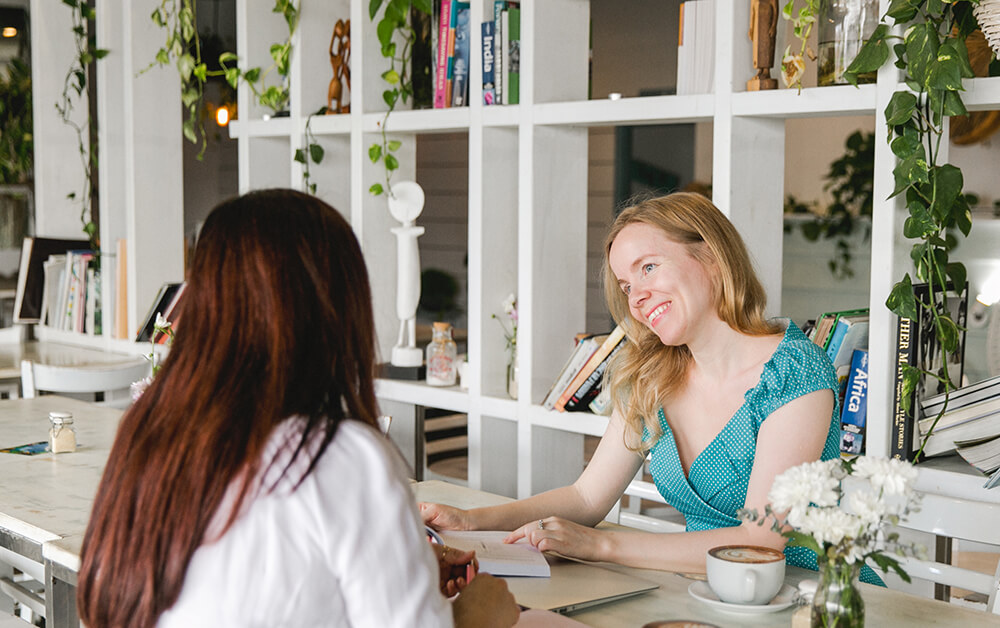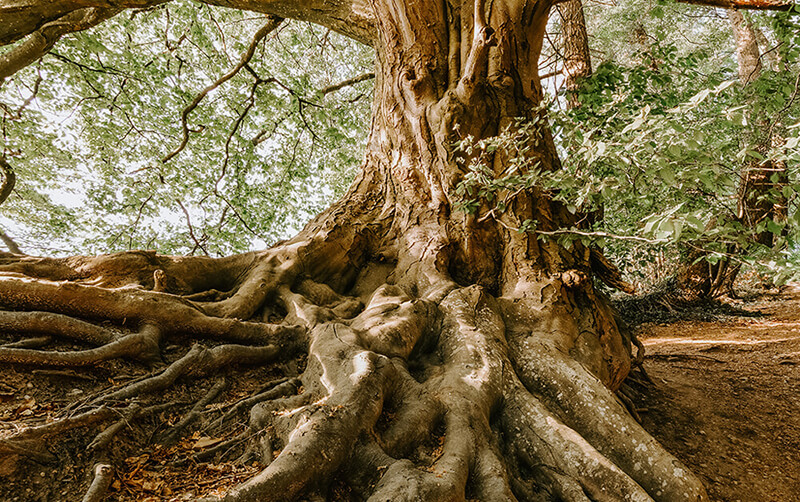 My readings are down-to-earth and practical.
I focus on helping clients with real-life problems.
I feel confident to tune in
I can get an answer to pretty much anything a client can throw at me, including specific information on careers, relationships, other people, and life purpose.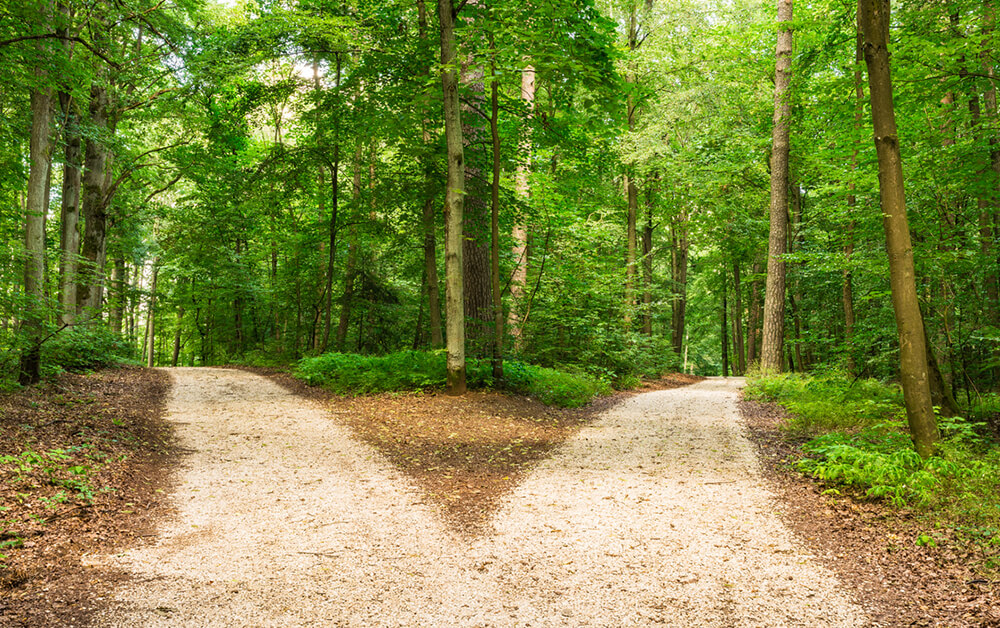 After twelve years in practice, I am now offering to teach others my unique system for working with clients.
Introducing my Akashic Record Reading Program. It's a home-study course that you access online.
It comes with certification, a private mentoring session, an online forum for extra support, a 209-page PDF manual, 9 hours of audio on mp3s and a workbook.

Here's what's in this course: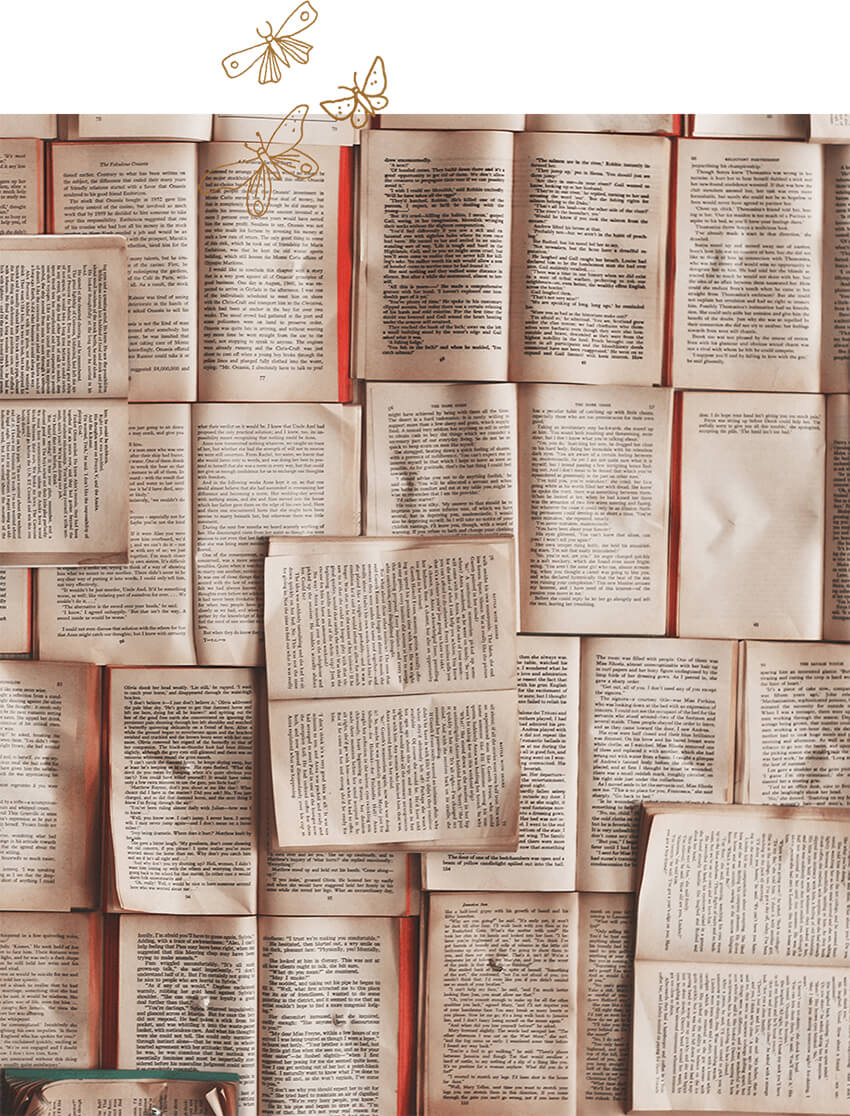 Module 1: The Ins and Outs of How to Accurately Access the Akashic Records for Clients.
The Akashic Records are an incredible source of information about a client's soul gifts, history and personality. Clients are constantly amazed by what you can pick up about them when you can read their Akashic Records.
However, the Akashic Records also contain a huge amount of information, so knowing how to navigate the records and only retrieving the information you need is essential, otherwise you can get lost in useless information.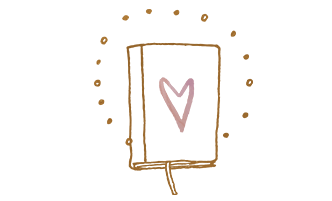 Get an attunement to access the Akashic Records on behalf of clients.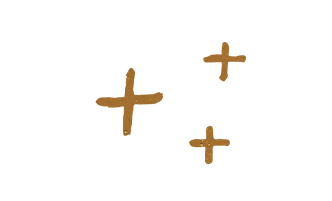 Learn how to access the Akashic Records through dowsing.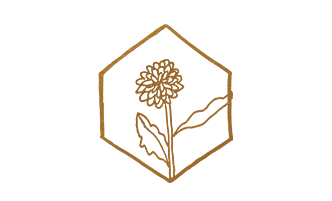 Find out how to clear, program and use a pendulum for dowsing.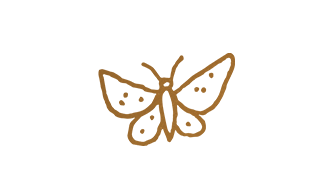 Get assigned an Akashic Record Spirit Guide who will work with you in the Akashic Records.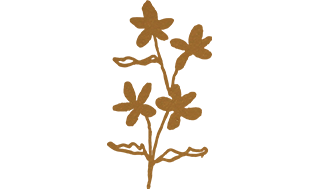 Learn more about your unique intuitive gifts through the attunement process.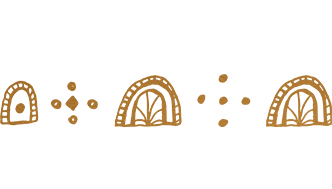 Find out how to choose the right practice clients. Learn about the two 'barriers to accuracy' which can prevent us from receiving accurate information in the Akashic Records and in other kinds of reading too.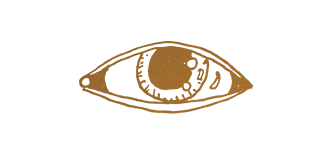 Learn how to identify these two barriers and consciously move beyond them in a reading, so that you receive the most accurate information available.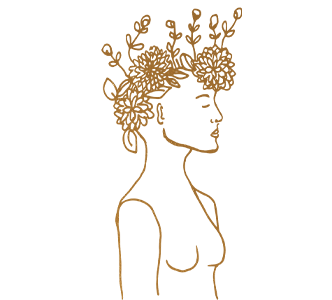 You will learn a 'logging off' process that frees up your energy and leaves you grounded and present once a client session is over.
Module 2: Reading the soul's path, purpose, and gifts.
By reading the Akashic Records, you can access the deepest level of information about a person and read their soul contract.
Being able to consciously read and access this information is a real advantage. I consider it to be an essential skill for all professional intuitives. That is why I have started by teaching how to read the Akashic Records.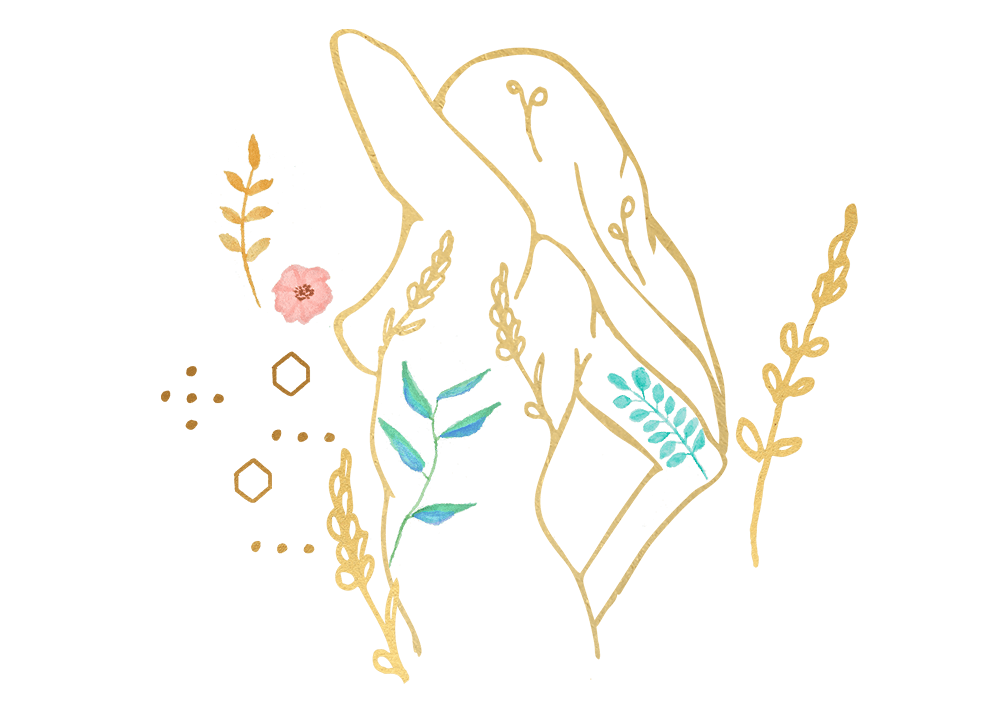 Learn how to research a person's soul purpose, gifts and trainings, so that you can paint a detailed picture of what is unique about them (this is also great for career readings!)
Receive extremely detailed information about the soul groups of origination (there are 23 of them). I believe that this soul group information is the most detailed information available at this time. This information goes a long way to explain a person's character, values and soul urges.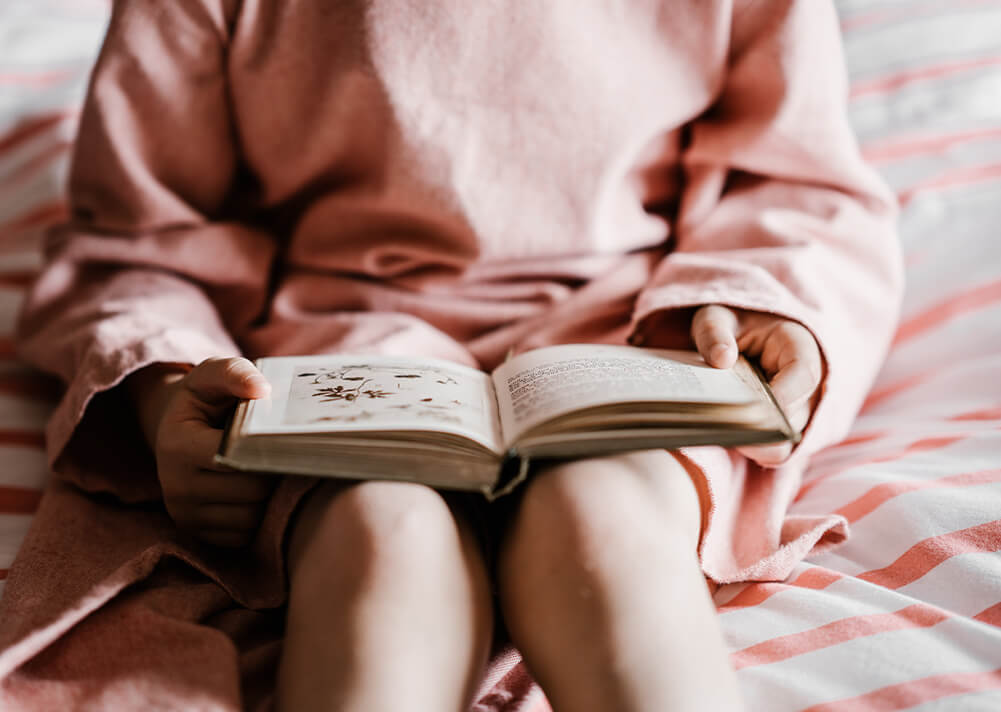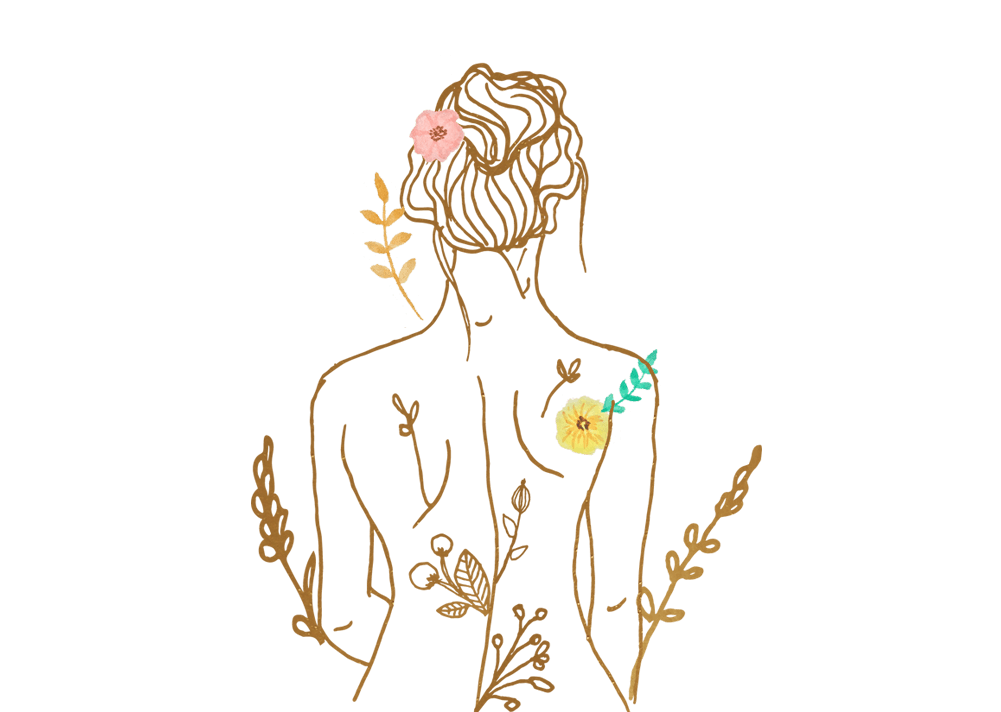 Learn about how we can access information on past lives, including what clients have learned in previous lifetimes, especially from spiritual paths and religions they've been involved in.
Learn about what souls do in between lifetimes and what those in-between earthly incarnation trainings mean for who we are now – including our character, gifts and purpose.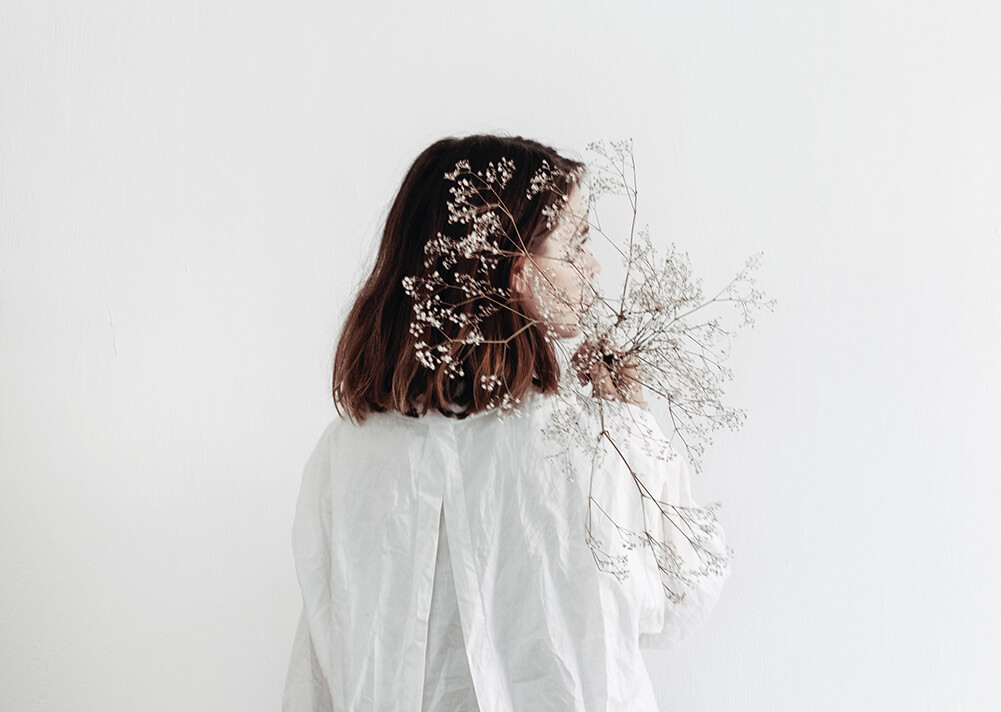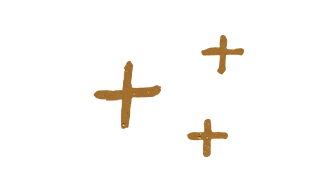 Learn all about the structure of the life lesson curriculum when we incarnate on Earth, including the 88 life lessons that we know of.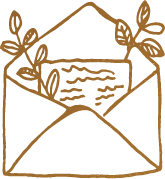 Uncover the life lessons that a client is learning and learn to tell clients what they are learning through any given experience.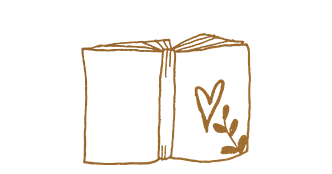 Learn how to research a client's intuitive and empath gifts to help on the path of intuitive development (there are 14 of them altogether that you can check for).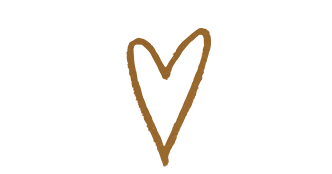 Learn how to present this information to a client in a reading and listen in on a real-life reading where I do exactly that.
And you can do it all accurately and systematically.
The material is presented in a very logical, step by step manner and it's a system that anyone can use, regardless of your gifts.
Here is the description of an Akashic Record reading.
Below is what you will be able to tell clients once you can read the Akashic Records:
Akashic Record & Soul Path
Readings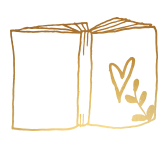 If you are undergoing a spiritual awakening and want to know who you are as a spiritual being and what is defining about you, I can read your Akashic Record (the best source of information about you, your gifts and your past).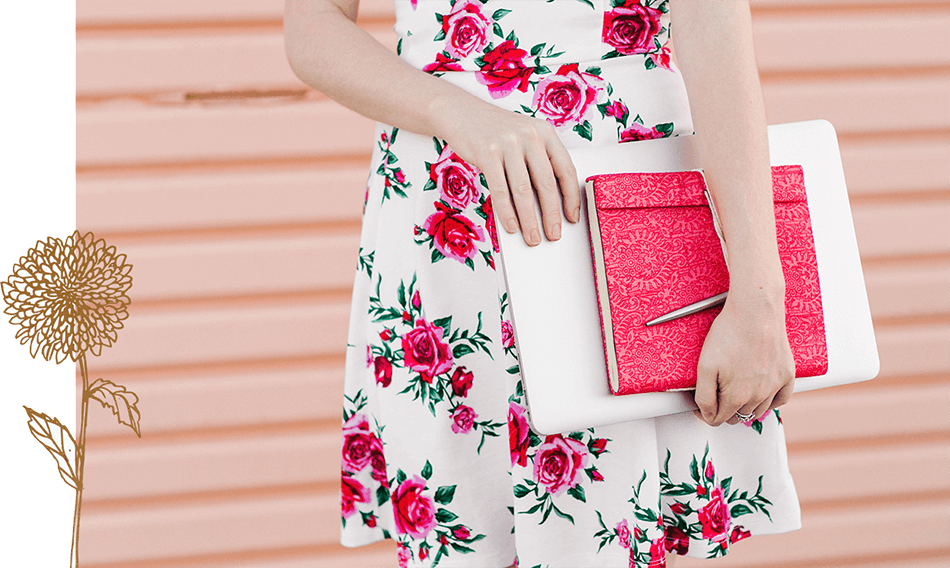 I can tell you about the following aspects of your life purpose and soul: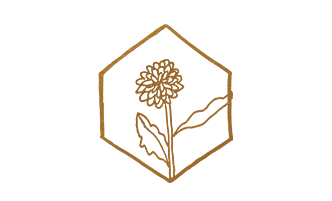 Your energy centre of training (this is a soul training that shows in your Akashic Record. It governs your soul drives and what you bring to others in this lifetime – for example, if you are trained in the energy centre corresponding to the heart chakra, you are likely to have a drive to heal others).

Your soul group of origin – (read this article to find out more about this, as it serves as a good introduction to the concept.)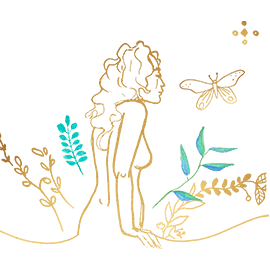 The roles that you fulfil in this lifetime and other gifts of your soul – such as healer, communicator, relater, psychic, leader, empath, learner (there are 35 different types that I've come across so far.)

Your strongest intuitive gifts at this time.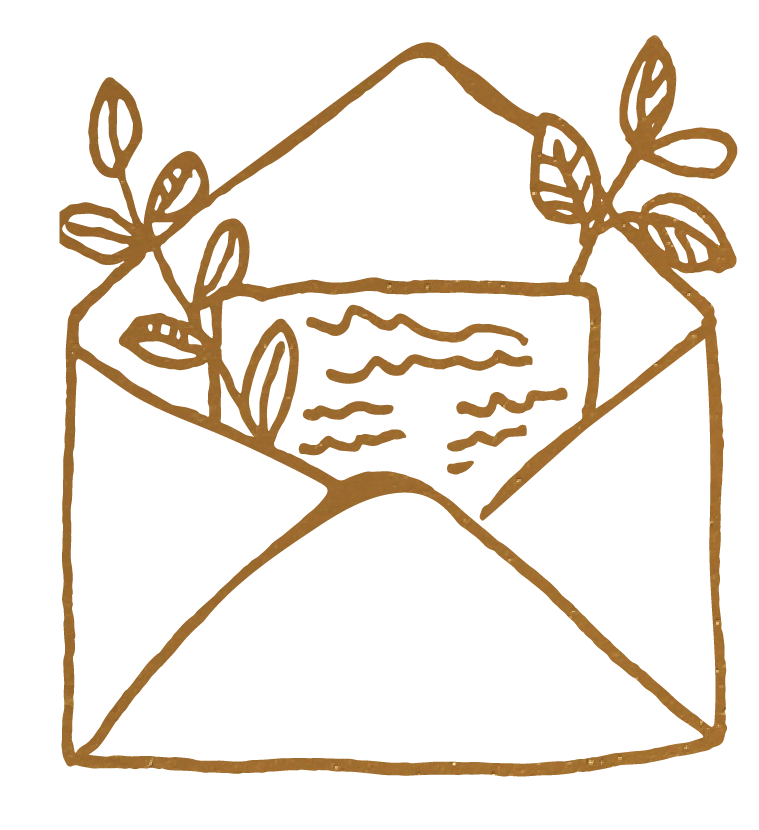 The soul trainings that you have done in between lifetimes and what this means for who you are now.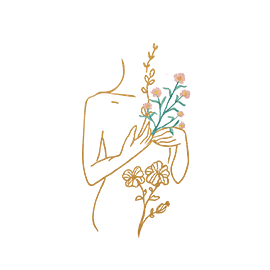 Your primary life lesson for this lifetime. This is often interesting and validating because you choose experiences which allow you to learn this primary life lesson, so you can find out why you choose the experiences you do and how they fit into your soul's path. And of course learning is a big part of everyone's life purpose. We can also look into secondary life lessons.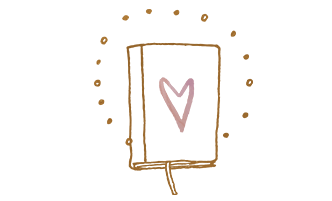 The periods in history and spiritual/religious paths that have played a large part in the story of your soul during past incarnations here on Earth.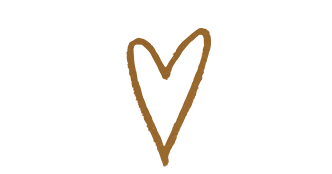 Your empath gifts (there are 9 of them altogether) – in what ways are you gifted as an empath?


4 installments of
$289 USD

*The next Part only opens after each monthly payment.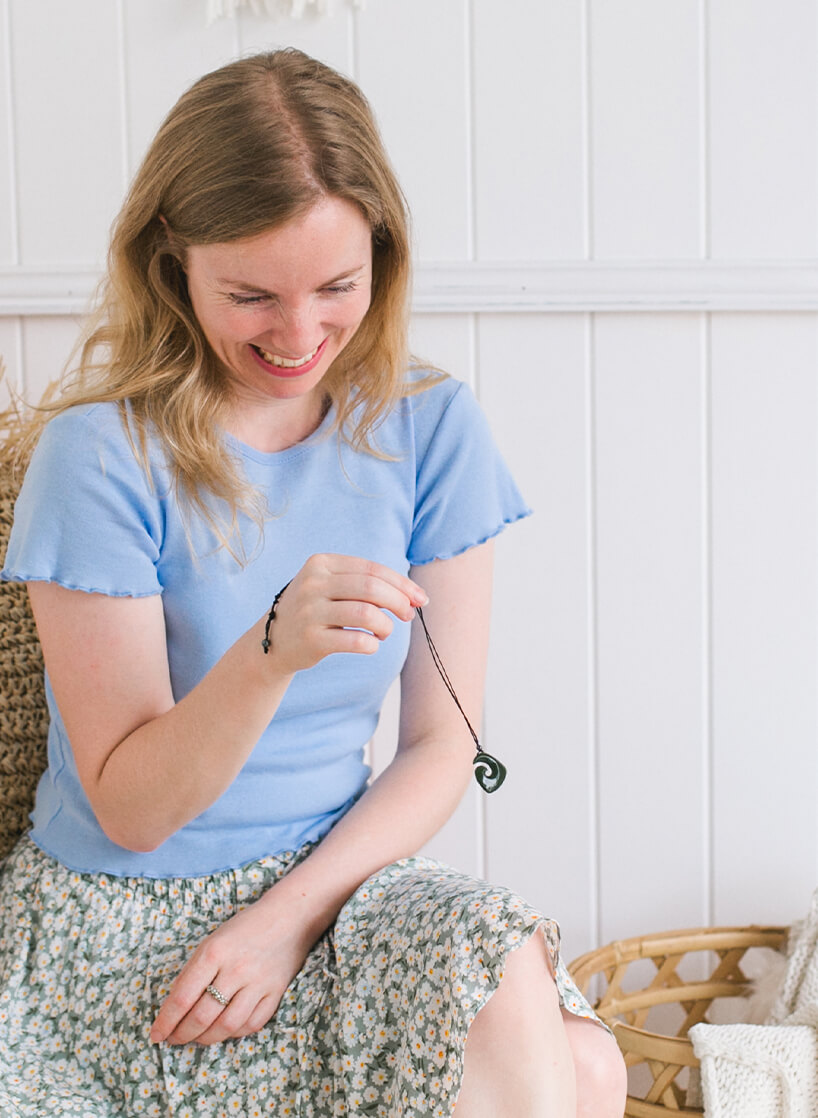 If necessary, we can also find out
more detailed information on past lives.
(For more details on the above aspects and what an Akashic Record reading looks like in practice, please see this article: Anatomy of an Akashic Record Reading.)
As you can see from this description, when you read for a person, you will be able to tell them what their soul gifts are (and specific ones too), including which energies they bring strongly into the physical, and which parts of their personality come from their soul's nature.
This part of the reading is great, because you can tell someone exactly what they're like (without knowing anything about them apart from their place of birth and date of birth) and then tie their characteristics back to certain parts of who they are on the soul level. AND explain WHY they are as they are, on the soul level – i.e. what has shaped them into who they are today. There is a reason for each characteristic and gift you have. It's all in your past and this course can uncover the secrets of why.
This reading can touch peoples' souls and awaken parts of their being that they had forgotten.
If you are an intuitive who already gives readings, you can add an extra dimension to your readings with this knowledge. If you're not yet a professional intuitive, it is the first thing you should learn.
This program will allow many people to access knowledge about themselves that can truly change their lives…
"Anna's Akashic Record Reading Program is an incredible body of work that leaves no doubt in your mind as to the accuracy and relevance of your readings for clients as a practicing intuitive. This course from start to finish is content rich with concise information that is easy to follow.
For me, what sets this training apart from others is the depth of information and its practicality, coupled with very sound ethics to follow on how and why to read for clients, plus the essential knowledge of energetic protection.

Once I started doing readings for my practice clients it really came home to me that this way of doing intuitive readings is most definitely not hit and miss; it can be replicated consistently every time to deliver practical and deeply insightful information that your clients can relate to. They can use this to empower themselves and bring their unique gifts and talents further into their lives. To me, that is a profound way to help people."
– Robyn Stewart, Australia
Is Robyn exaggerating when she says 'astounding'?
I don't think so. The information in the Akashic Records IS astounding. Imagine that you could give a reading to someone, which makes their whole life up until now, make more sense.
That's what I get to do when I do Akashic Record readings. And I love it. I get to tell people what they're good at (and why!), what is most defining about their personality, and which parts of their personality come from their soul. I get to tell people about what they're learning in this lifetime, and how those lessons are likely to be manifesting for them right now in different life areas.
Here are the kinds of feedback I get from clients, after this reading: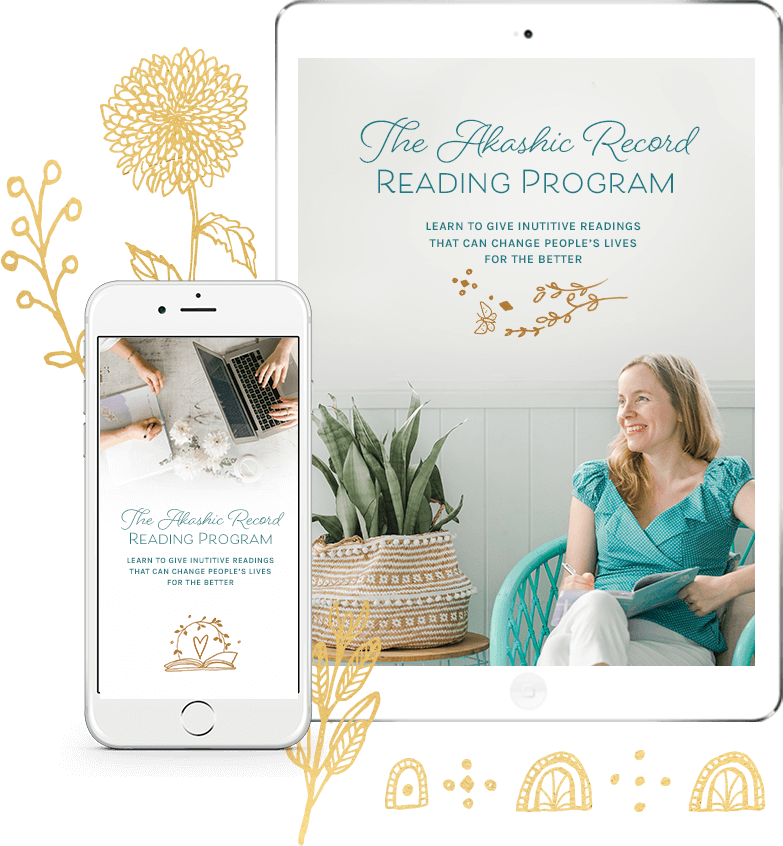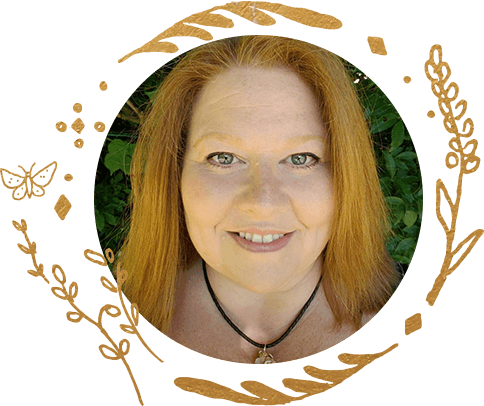 "I have to say that my reading from Anna was 100% on target.
My reading from Anna validated so many events in my life from childhood to 22 years of marriage. It helped pull together these events so that I could see the 'plan' of how all these events had purpose and directed me along my life's path. I was able to clearly see the reasons for the types of relationships I had and why my career interests are what they are.
There were many 'Aha!' moments during my reading. Anna was able to validate dreams I had had as a child, relating them to past life experiences. The past lives that Anna spoke of had a direct effect on who I am today, my interests, talents, and knowledge.
Anna even picked up on much of my husband's information as well! Anna's reading has made my marriage better, my life make sense, and my work, as a Massage Therapist and Distance Energy Worker, that much more meaningful. I have to say that my reading from Anna was 100% on target. I will go back to her in the future and highly recommend her services to everyone.
– Tracey Moses, Beyond The Veil Massage – www.BeyondTheVeilMassage.com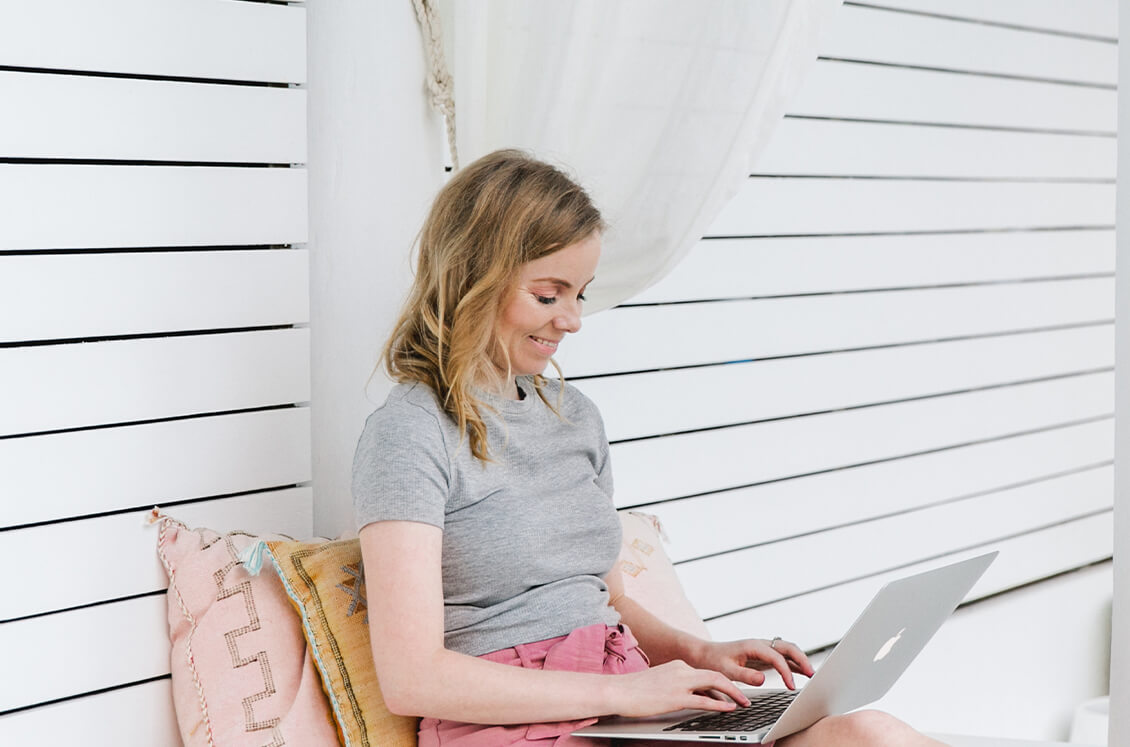 And the thing about me including this testimonial here is that I'm not tooting my own horn.
I'm saying: other people can do it too and this course will show you how. 
Here's some feedback from former
students who have taken this program: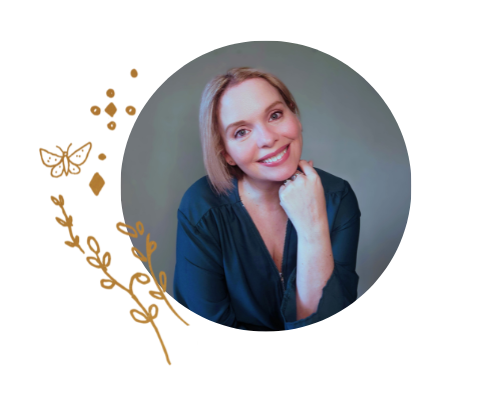 "The level of detail in this program is astonishing.
It never fails, completing Anna's programs not only provide you with the opportunity to shine a light into the lives of others, but they also leave you feeling more confident and healed yourself. Anna provides an incredibly thorough study in her Akashic Record Reading Program, and as with all her programs, she is available for support and coaching as you need it.
It is clear Anna not only has a tremendous depth of knowledge, but also, she leans into her teaching background to facilitate understanding for all her students. I highly recommend working with Anna in any capacity, her work is the gift that keeps on giving!
— Andrea Graham
"

I highly recommend this course and I look forward to taking the next course with you. You are an amazing teacher

!
Anna's program has been incredibly insightful, well structured and easy to understand and I had so much joy doing this course at my own pace. I never thought I could become a certified Akashic Record Reader and to read for others in a meaningful and impactful way but this course just made it possible! Thank you Anna for sharing your valuable experience and wisdom in reading the Akashic Records and providing all the necessary materials, resources and support. 
– Amy Wong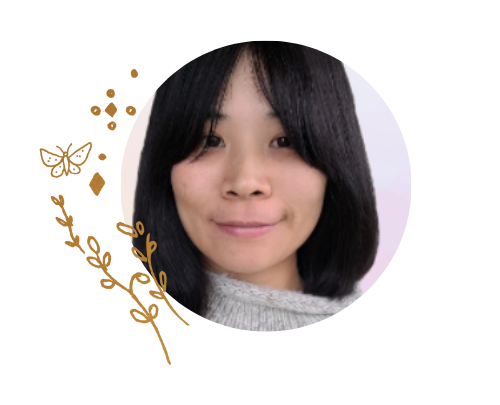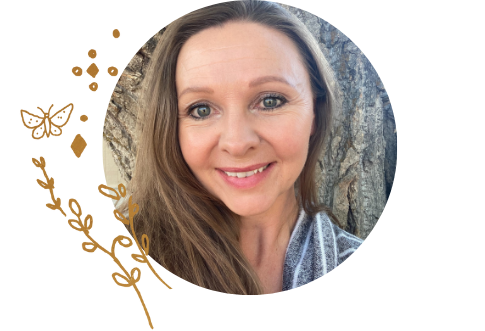 "Take the course. You will be so impressed with the results.
I am thrilled to be certified in reading the Akashic Records. I have always had clairvoyant and clairaudient gifts but did not know how to use them to benefit others. Through Anna's course, I have been able to develop them and look forward to using them to inspire others to be more aware of the close relationship between the physical and non-physical, to find truth in healing, and learning to enjoy life here as we are meant to.
I had no idea I could be trained in intuitive abilities. Spirit led me to Anna's website and thank goodness. I loved the entire process! Guided meditations, the audio, the workbooks. Everything was so easy to follow. I have never used a pendulum, but I am so confident with it! Everything has improved. I am communicating with Spirit like I should be. 
I have realized this is what my purpose is,  and so I will continue to educate myself further in Anna's courses and keep reaching for my full potential because I am here for a reason and I have many people to reach. My practice clients seemed to be very pleased with their readings. 
After finishing Anna's Akashic Records course, I have had a significant and profound boost in my contact with Spirit. I didn't realize the potential I had and I recommend Anna's courses – they are among the best investments I have ever made. Many, many thanks.
— Alicia Hamilton, Wyoming
"We are bursting with gratitude!
Anna's Akashic Record Program provided us with a powerful and invaluable skill during a global period of uncertainty. It was advantageous to take the program together in order to help each other work through blockages or periods of self doubt resulting in an incredible amount of growth for us both. The program not only gives you step by step instructions to access the Akashic Records, it also provides the framework to build a working business along the way. We love working with clients and helping them make connections within themselves. Doors that we never thought possible have already opened, we have more excitement and adventure for life plus we have a greater sense of awareness and inner peace. 
– Emily Pearl and Matthew Hollingsworth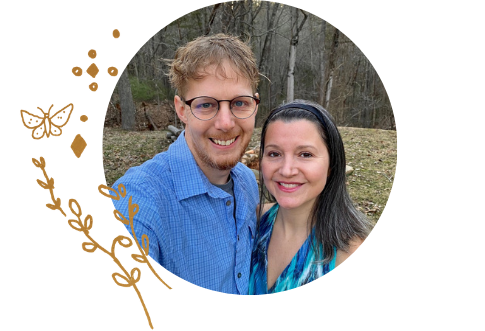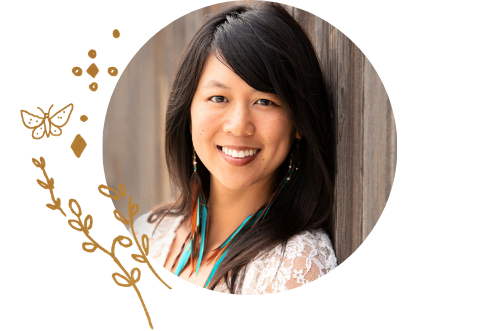 "I have no idea how she manages to do so much, but am grateful for all that she does.
I am so grateful to have found Anna's offerings. Her Akashic Record reading course is exceptionally well-organized, suitable for self-paced learners, suitable for both visual and auditory learners, accessible and quickly applicable for use with clients. I felt I had the freedom to learn in the privacy of my own space, and at the same time, I knew I had access to support through her team and her online forum. I also appreciate her certification process as I enter the Akashic Record reading profession because I know I am going in with professional support.
– Laura Lì-Wéi Sheffer
"If you are wondering who to study with, I can definitely recommend Anna
I recently graduated from Anna's Akashic Record Reading Program. The course contains a wealth of information written in no-nonsense, crystal clear language. From beginning to end, she is able to relate the information in such a way that your confidence increases to the point where you totally believe in yourself and your ability to read the Akashic Records.
I also like the way she gives you written material as well as audio mp3's and homework, so by the time you finish the course, the information has been very well understood and absorbed. If you are wondering who to study with, I can definitely recommend Anna. She is a natural born teacher and her course is a wealth of knowledge, beautifully presented in a very professional way.
The mentoring session that was included in the course was very helpful and her pleasant personality left me inspired and encouraged. She also gives you access to a very helpful forum where you can read what others have struggled with, and also get any questions answered that may come up for you. All in all, I totally enjoyed the course and am very happy I chose it.
– Mati H Fuller, Colorado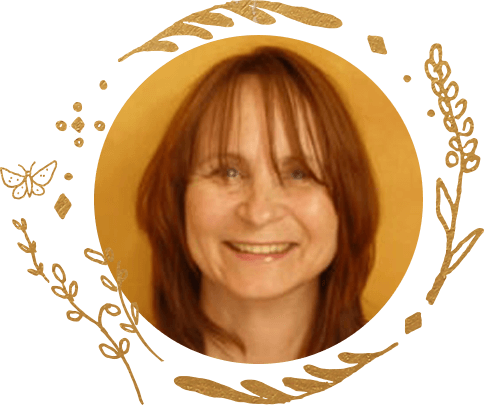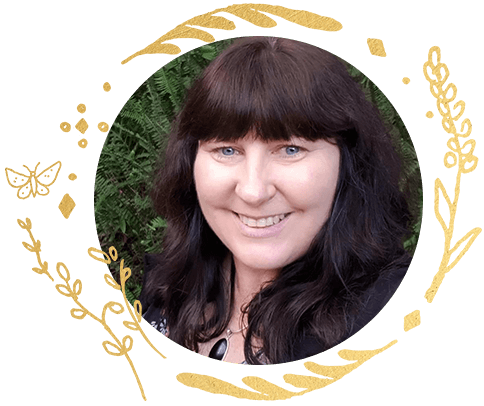 "I found the Akashic Records course information easy to follow and fascinating.
I loved listening to the audios while I did household chores or in the car and then following up with the written module and homework. I often found the answer to questions I had in the forum as it had been asked by other students and on the odd occasion I needed to ask a question, I always received a quick and thorough response. My practice clients loved the readings and it resonated well with them. Coming from a medical laboratory science background I also like how the info is presented in a practical down to earth way without all the woo woo or self promotion you may find elsewhere.
– Jane-Marie Skinner
"It was an amazing, life-changing experience.
My name is Cassandra Ocken, and I have just recently completed Anna's Akashic Record Reading Program. I am a certified Clairvoyant Intuitive, and I am currently using my training from Anna to enhance my Intuitive Coaching business, Full Potential Living. There are a multitude of reasons why I deeply value my training with Anna.
Here are the top 5:

1. Anna is a very credible, down-to-earth, no-nonsense teacher. Her teaching style is very easy to follow and understand.

2. Anna cares deeply about what she is teaching and sharing. This shines through in all she says and does.

3. Anna's course teaches concrete techniques and approaches that you can easily apply to your life or business immediately.

4. Anna's teachings are serving a greater good and purpose in this world. She is teaching people how to go out in the world and empower others to discover, embrace, and accept who they truly are at a soul level.

5. Anna's teachings and message make you feel safe and secure delving into some unknown and unfamiliar territory. She makes foreign ideas very real and meaningful.
I am so grateful I signed up for Anna's course and learned about Akashic Record Readings. I am offering them as a part of my business currently, and my clients love the insight, clarity, and healing this reading brings into their life. I can't wait for Level 2.
– Cassandra Ocken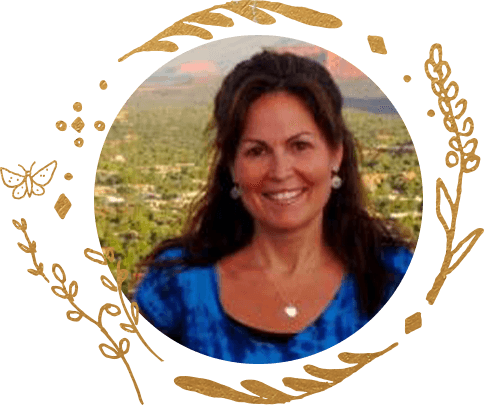 In addition to modules one and two, there is one more area that we study:
Energetic Management and Protection
(aka. Making sure you don't end up being drained by your work)
Here's why I feel this material is essential: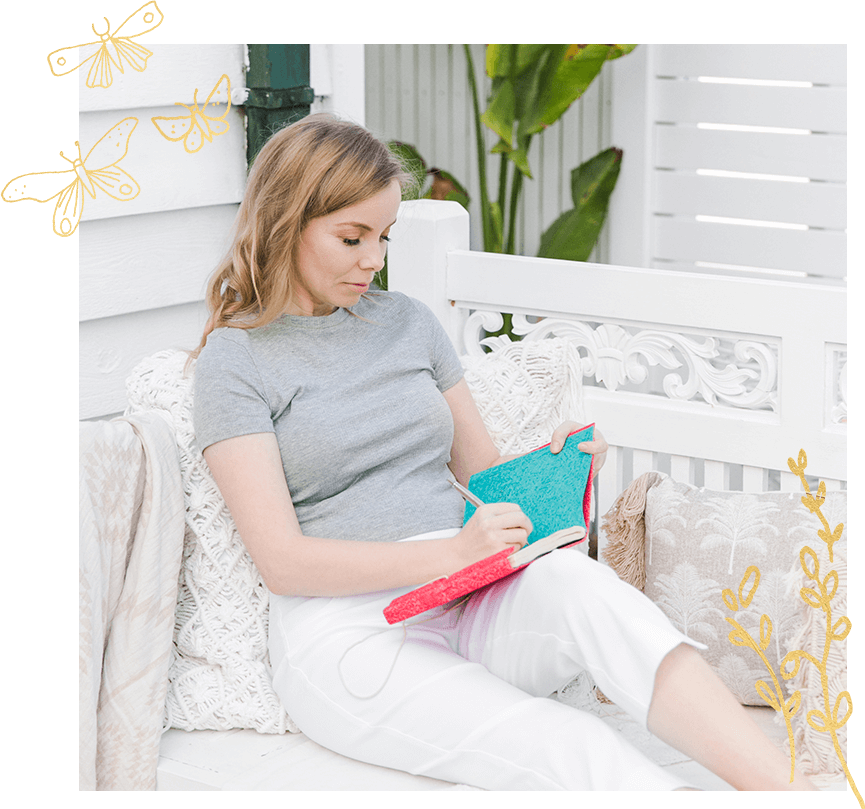 When I first started working as a professional psychic, I found the work exhausting.
For the first two and a half years I could only do one reading per day, and then I'd need to go off to the gym and sauna to ground myself afterwards (which didn't work so well). The work had a very ungrounding and odd effect on me. I later found out that this was quite common among professional psychics. Now I can do more than one session per day and I do not find psychic work overly tiring.
The difference? I now have the right techniques for energetic protection and before I didn't.
That's why I'm so glad I can teach these techniques for energetic protection, so that you can start off on the right foot. You'll learn how to stay balanced and grounded while doing this work, (which might not seem like a biggie until you've actually been chronically exhausted and ungrounded!)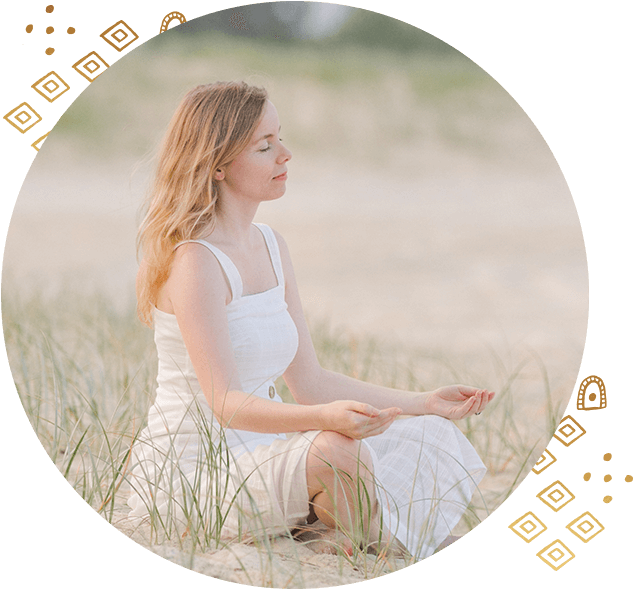 Here's what else you'll learn as part of this module:
Working with the Divine/Etheric realm to properly protect your energy when venturing into the astral realm (the realm of spirit guides and guardian angels.)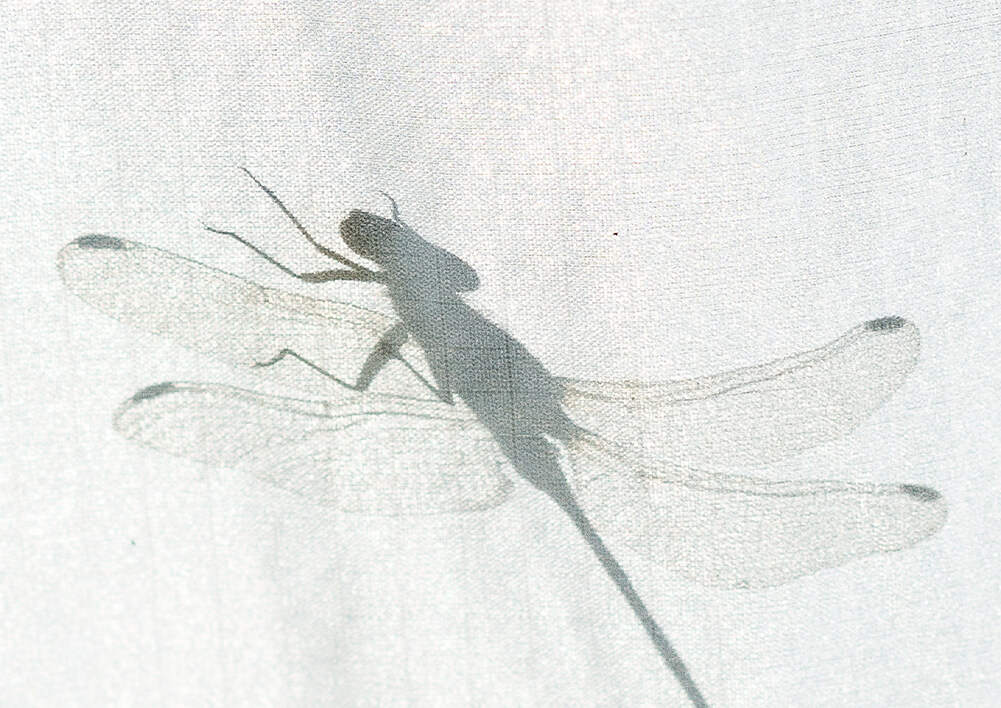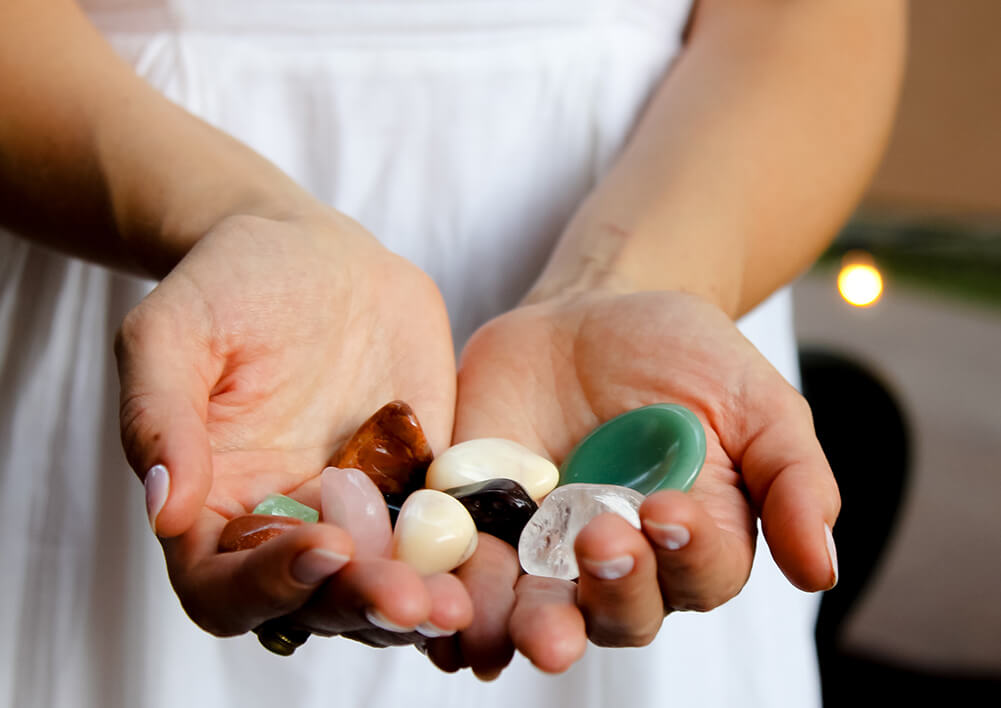 How exactly professional psychics and healers accidentally take on energies from their clients which can gradually drag them down over time, and even cause them to go back to the work that they used to do, simply because it was less exhausting.
Learn the two big mistakes that many professional psychics, intuitives and healers make when it comes to energetic protection and how to avoid them.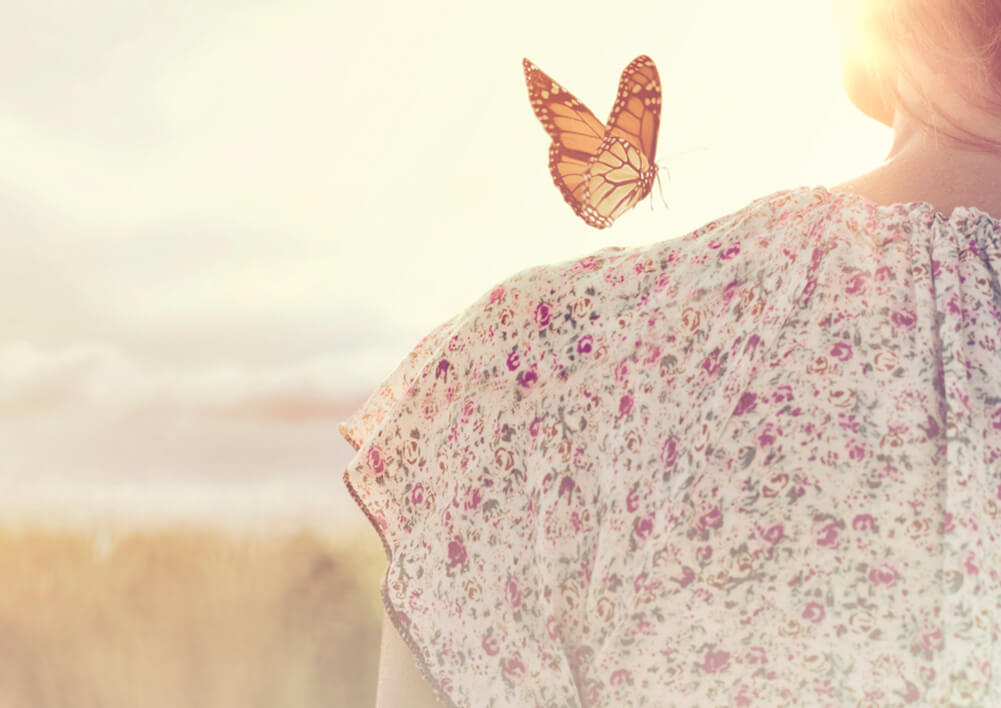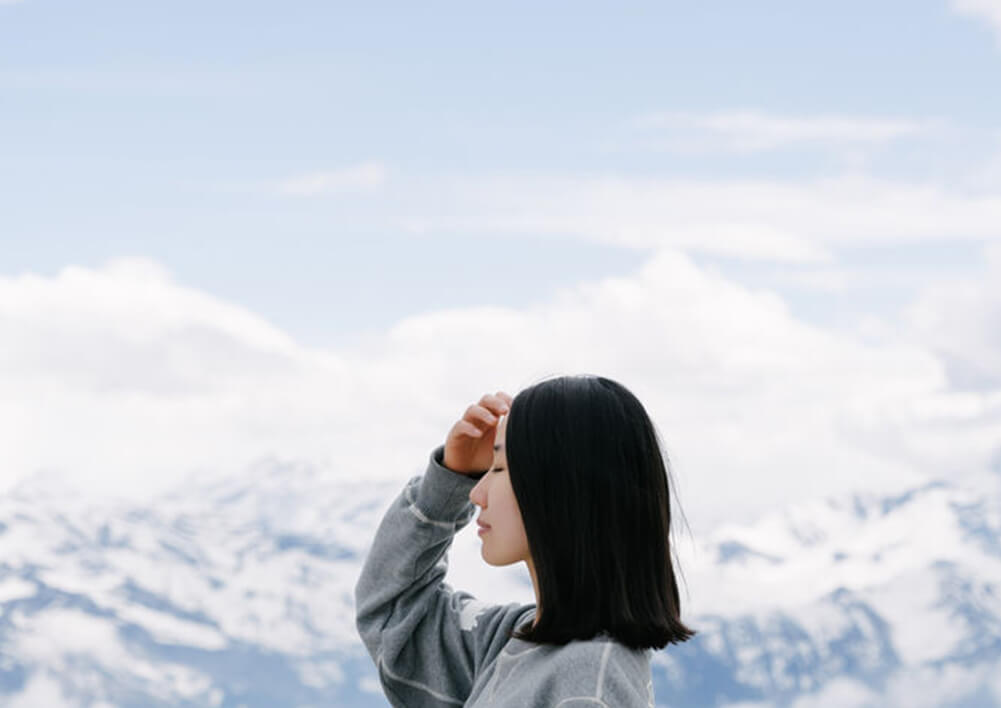 How to ensure that you're not affected by the suffering/pain of clients you might come across.
Learn about the one source that you should NOT ever be channelling (that many untrained psychics do) – and how you can make sure you do not channel this source on behalf of your clients.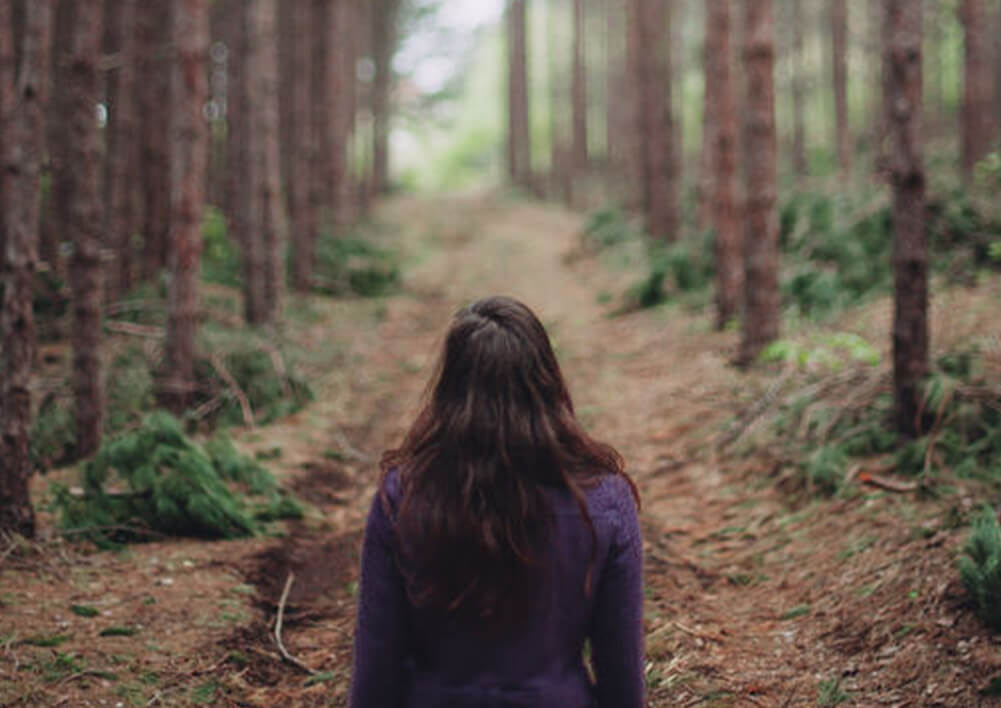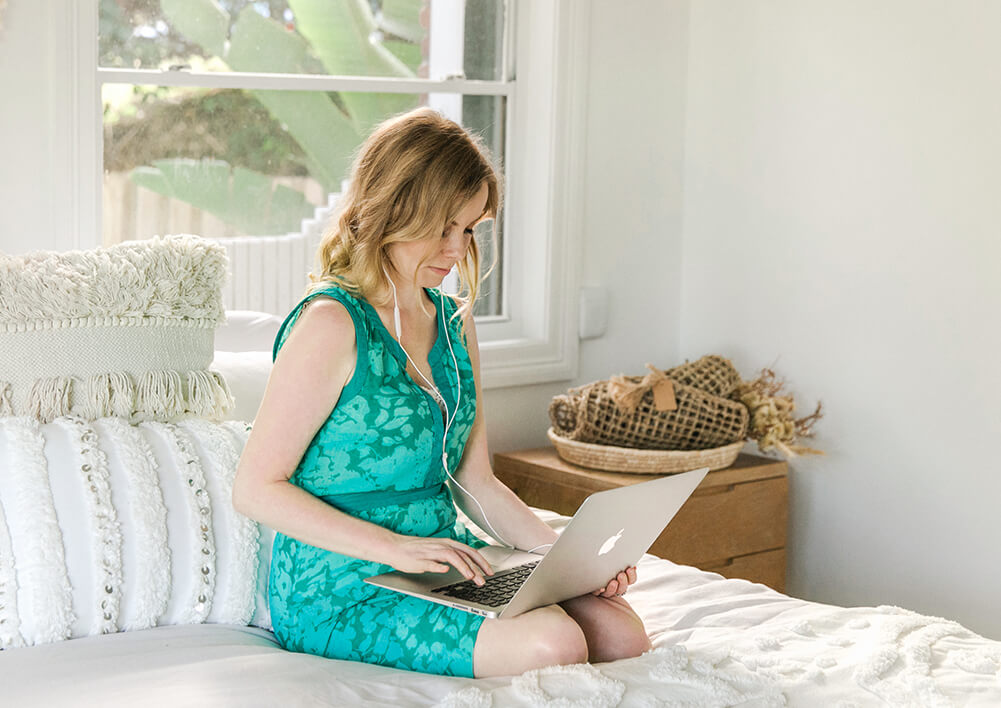 As part of this bonus module, you'll learn how to remove a really common form of energetic clutter that you can pick up from other people, especially if you're an empath. This kind of clutter can affect your accuracy as an intuitive and your energy levels. You will learn to remove any of this that is present in your aura and your home, before you even start the course, leaving you feeling clearer and lighter.
So that this is not just a 'band-aid', I will also pass on a technique which can help to protect you from taking on this kind of energetic garbage in the future while working with clients.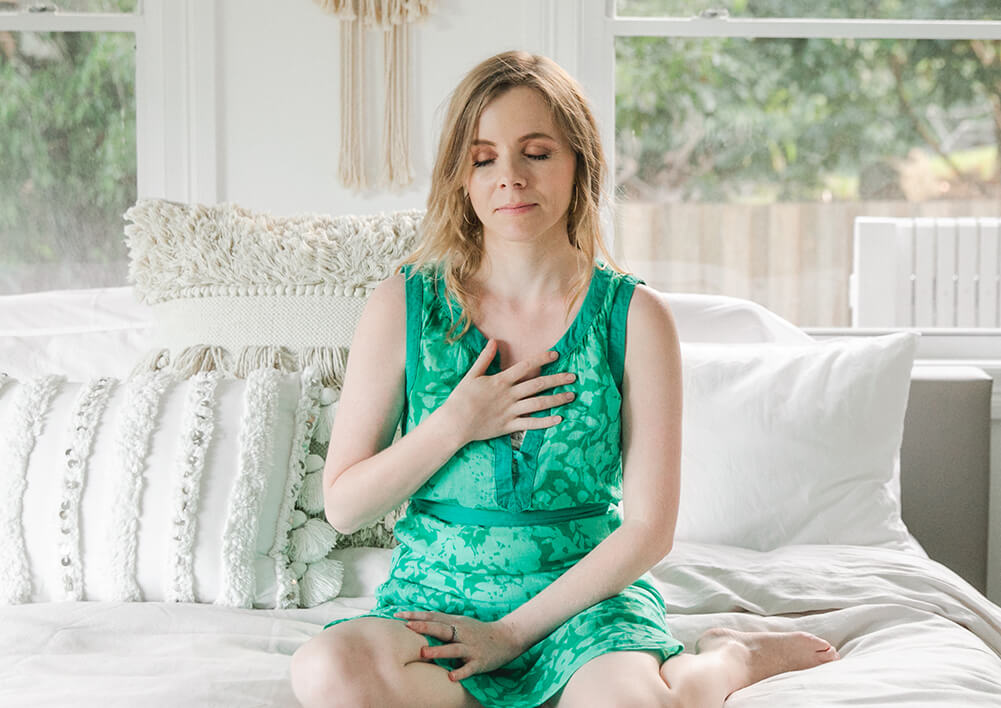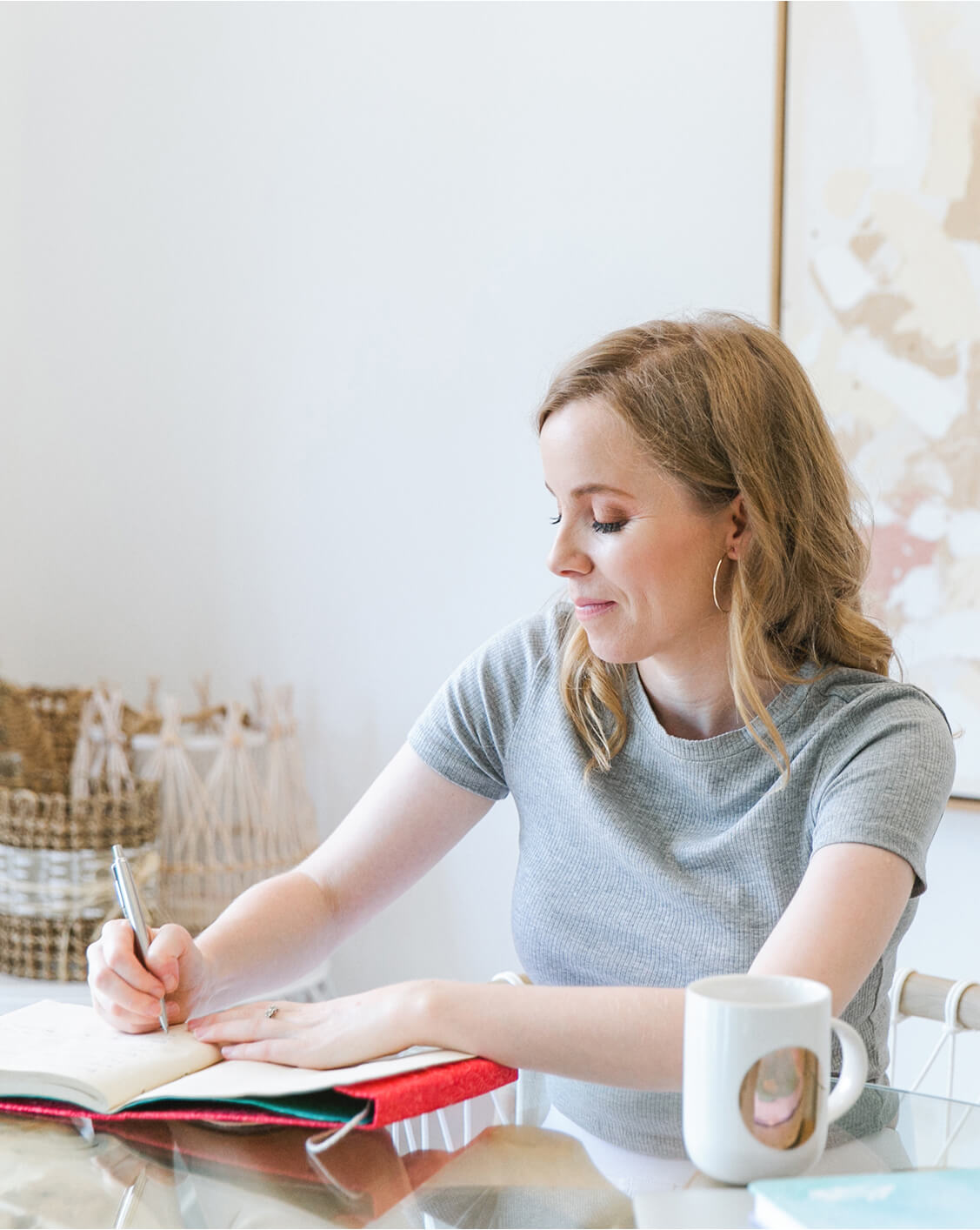 My aim is for you to

feel balanced & grounded

while going through this course and when working with clients.

I recently taught the information in this module to a group of psychics, healers and other spiritual paraprofessionals.
They all found it invaluable for working with clients. These are techniques which, when used on a regular basis, can keep you feeling grounded after sessions, rather than drained. Until you've experienced that contrast yourself, it can be difficult to imagine how valuable these techniques are.
This is what one of the class attendees, Kelly, had to say about the class (which included all the information in this module):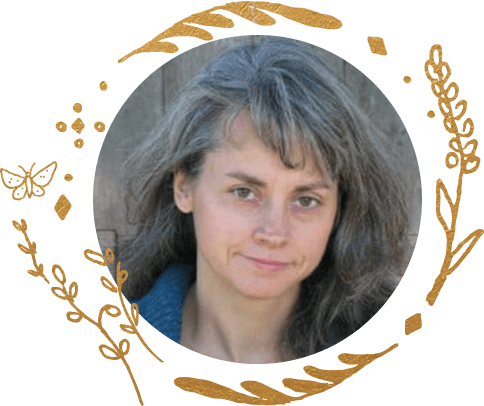 "I love the fact that this method is so easy for anyone to learn – and it really works!
I recently learned the Spiritual Protection techniques from Anna and have found them to be invaluable. I now use these techniques for myself and my family; as well as in my work with clients as a Reiki practitioner and teacher, and Soul Realignment practitioner. I am an empath, and for some time I had been struggling with not understanding why I could often feel unwanted energies around me. I sensed earthbound spirits and was able to assist them with transitioning through my Soul Realignment work, however I was finding that I was having to do this quite regularly and to be honest I was getting frustrated! I would also sometimes feel tired after some sessions with clients.
One day I requested assistance from my guides, the very next day I received an email from Anna, offering a new course on Spiritual Protection! Spirit works fast when we ask for help! I immediately signed up, and the sessions with Anna were wonderful. She answered all of my questions and explained the techniques in an easy to understand way. There are many ways to clear our energy and protect our space through various modalities; however, I highly recommend learning these techniques from Anna as it keeps our own energy clear, and gently assists lost energies that require our assistance in transitioning to the Light.
– Kelly Kiss, www.kellykiss.ca, Reiki Master/Teacher RT-CRA, Registered Holistic Nutritionist, Basic DNA ThetaHealing Practitioner
The Akashic Record Program is a
home-study online course that includes:
A 209 page PDF course book.
1 x 30 minute private mentoring session (which must be used within 12 months of purchase).
A PDF workbook.
9 hours of mp3 audio lectures.
Access to the online 'members' area, including the forums, where you can ask questions, share your experiences and interact with the other students for 12 months following purchase.
Certification and the opportunity to be listed for free in my practitioner directory.
Faqs & Troubleshooting
I also wanted to answer some questions about the course which I've been asked on multiple occasions, by different people. Maybe you have been wondering the same thing while you've been reading:
I sometimes doubt my intuition – do you think this course can work for me?
It's common and natural to doubt your intuitive abilities (that's actually a topic we touch on in the course!) I know I doubted myself at times back when I was studying – the confidence definitely comes later, through practice and getting feedback from your practice clients.
Of course it's imperative to run it past your own gut feelings and see what your intuition and heart say about whether this course is the one for you. But here's my take on whether you can do it: The system that I present in the course is a way of accessing the Akashic records and doing readings, using a pendulum. So if you don't like dowsing, then this course is not for you. If on the other hand, you're OK about using a pendulum, the course will work fine for you. Because we use a pendulum, it works for everyone, and it's not 'hit and miss' – see what Robyn said above: "Once I started doing readings for my practice clients it really came home to me that this way of doing intuitive readings is most definitely not hit and miss; it can be replicated consistently every time to deliver practical and deeply insightful information that your clients can relate to."
One of the strengths of this course is this: it's a system that works. It's NOT a few techniques that we hope might result in you getting information for a client. I walk you right through exactly what to do in order to do a reading for someone. Every step of the way is covered in detail. So if you really don't like working with a pendulum, then this course won't be for you, but otherwise yes the course will work for you just fine. Onto another question which people keep asking…
Is this professional course OK for complete beginners?
Yes. This course can work for you even if you are a complete beginner.
Should I do the Intuitive Awakening course for beginners before I do the professional course?
You don't need to do the Intuitive Awakening course in order to be successful at this one. (In case you're not familiar with my Intuitive Awakening course, it's a program for psychic development, aimed at beginners. You can find out more about it here.)
Does this course teach me how to do email readings or phone readings?
This course teaches you how to do phone or in-person readings. The information that you will retrieve on behalf of clients is designed to be passed on orally and most clients prefer phone readings. If you wish to do email readings, you may wish to purchase use of Anna's email templates that will enable you to put together email readings quickly and easily. You can find out more about them here.
 By now, you have a pretty good idea of whether this course is right for you or not.

But if you want to know what makes this course different from other courses, here are some of the strong points of this program:
This course will move you forward in your understanding of your human experience by miles.
A-ha moments will abound. You'll learn how the soul really impacts who we are and the meaning behind events that we go through. Having this information has brought me a new level of understanding and peace as a person. Many students have similarly reported that the information included in this chapter has accelerated their spiritual awareness and growth in a big way. 
It can also give your intuitive work a real head-start. Personally, I have no idea how long it would have taken me to work out the information in this chapter without being taught it. It would have taken many years or even a lifetime of working with people.
An interactive experience.
A lot of one-on-one support is available, as you work through the course. There is a half hour session of one-on-one mentoring included. You get to listen to me giving a reading to a real client. You will do your own practice readings. You have access to the forums so you can stay in contact, ask questions and share your experiences with other students. (Please note: You can ask your questions in the online forum for 12 months following purchase.)
You have the potential to set up your own business as soon as you graduate.
You can start giving Akashic Record readings as soon as you are certified. You don't have to move on to The Intuitive Reading Program, but if you choose to, The Intuitive Reading Program can teach you how to give other kinds of readings, as well.
A chance to practise and build your confidence with unpaid readings with practice clients.
There is a strong practical aspect to this course. Indeed, the practice readings will form the basis for mentoring.
A chance to integrate this information and study over a period of weeks or months.
There is so much information in this course that you will need more than a weekend workshop or even a week long workshop to integrate it all. You will have the chance to work with a mentor over time, and ask any questions that come up over a few or several months, rather than just having access to your teacher during a weekend or 7 day workshop.
More questions?
Please don't hesitate to contact me if you have any questions about the course that I haven't covered here!


4 installments of
$289 USD

*The next Part only opens after each monthly payment.
(Pay 4 monthly installments of $289 USD, for a total of $1,156 USD).
All prices are in U.S. dollars.
Further Details About this Program…
Important:

this course is not suitable for use with tablets or phones (you must download all files for this course onto your computer.) The reason being that we aren't able to offer tech support for downloading to your phone or tablet if you encounter any issues – only for computers.

This course works as a standalone course for reading the Akashic Records. You don't have to move on to the second level of the course (

The Intuitive Reading Program

) if you do not wish to.

If you choose to pay for this course in four installments, you will immediately receive access to the first quarter of the course, and then you'll receive another quarter monthly, over a period of four months.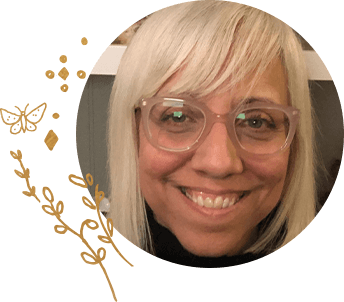 Patty

Swiatly,

www.PattySwiatly.com

"I want to thank Anna for providing these really easy to navigate courses. I took both the Intuitive Awakening Course and the Akashic Record Reading Program. I learned so much from these online courses…from how to access my intuitive strengths, to using the pendulum and various meditations to raise my vibration and connect with my spirit guides and angels, and how to read other people (my favorite), and how to give Akashic Readings for others (my other favorite). These courses really helped me to build on my confidence as an Intuitive Development Coach so that I was able to either give readings to others and/or teach them about their own intuitive abilities too. Highly Recommend these courses!"
"The Akashic Record Reading Program blew my mind wide open. The more readings I do, the further my intuition expands. For example, I no longer just dowse for past life readings, I get full scene flashbacks of whomever I am reading for.
The Akashic Record Reading Program has helped me better understand who I am and gives me a great place to meet with Spirit and to commune with them better. On the days that I do a reading I feel more in touch with the universe. I dowse for my clients at sunrise due to the downloads I hear energetically from my Akashic Record Guides and I am not overwhelmed by the energy of everybody in the neighborhood. I do all of my readings via a PDF report, and while I am typing the report up I receive so many flashes, insights and intuitive downloads on the soul I am writing for and all of them have given me very positive feedback.
Discovering my soul group of origin helped me realise why I am so different and also helped me tune into the right frequency to better hear Spirit talking to me. So much so, that in one afternoon I downloaded an entire Starseed Activation Training day with attunements and activations. All from understanding where I come from.
Thank you, Anna for your patience, guidance and lessons."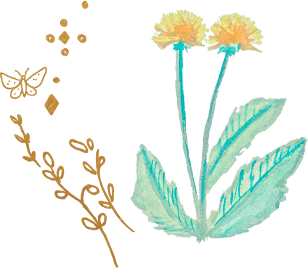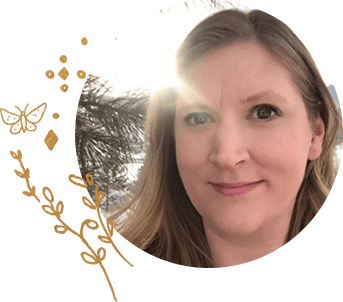 Jennifer

Brown 

– SonaEnergyHealing.com

"I have learned to open myself up even more and by trusting my intuition I am able to channel so much information! The more readings I do, the more information flows more easily. I've had a number of clients tell me how the readings have impacted their lives for the better by helping to understand themselves better. "
Katarzyna
Guzowska
"Doing the course took me quite some time, but I imagined it to be much more difficult than it actually was! After you complete the course and do some practice readings for others, you are ready to ask questions about your personal life. When I received a one word answer or a 1 sentence advice to my concerns – it was so surprising and touching and true at the same time! Having the ability to read your own soul records bring such a wonderful feeling of safety and stability. I am so grateful that Akashic Records exist in the universe and thanks to Anna's Course I have my own independent connection to it."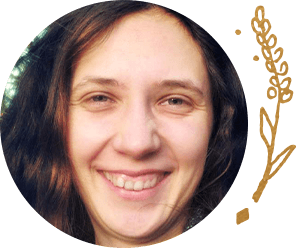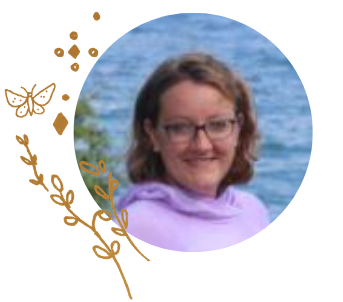 Mandy

 

Carsten 

– www.MandyCarsten.com

"I've been fascinated with the Akashic Records for quite awhile now but so much of the information about how to access the records and receive clear guidance was vague. Anna's course gave me clear, detailed steps to take to access the information and a way to validate that the information was correct – invaluable to someone as detail oriented as myself! I appreciated the requirement of practicing on others – it helped to boost confidence and it was extremely validating to hear how the information resonated with my clients. If you're wanting to learn the Akashic Records, I couldn't recommend Anna's course more."
Linda 
Thorp
"I thoroughly enjoyed the Akashic Record Reading Program. Anna made it very easy to understand and I love that we had the audio as well as the book format to learn. I was very glad that the course was self paced which meant I could do it when I had the time. The course was well set out and easy to follow and I would highly recommend it to anyone wanting to learn how to read the Akashic Records."