Safe & solid techniques.
Valuable intuitive information distilled into 13 modules.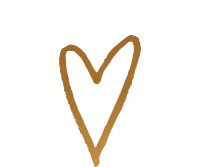 Trust, understand and listen to your intuition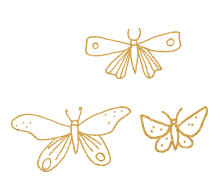 Connect with your Spirit Guides and Higher Self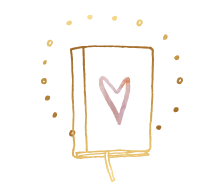 Meditations, visualizations, prayers & exercises


3 Installments of
$175 USD
The Most Complete Course You'll Find Online for Developing Your Intuitive Abilities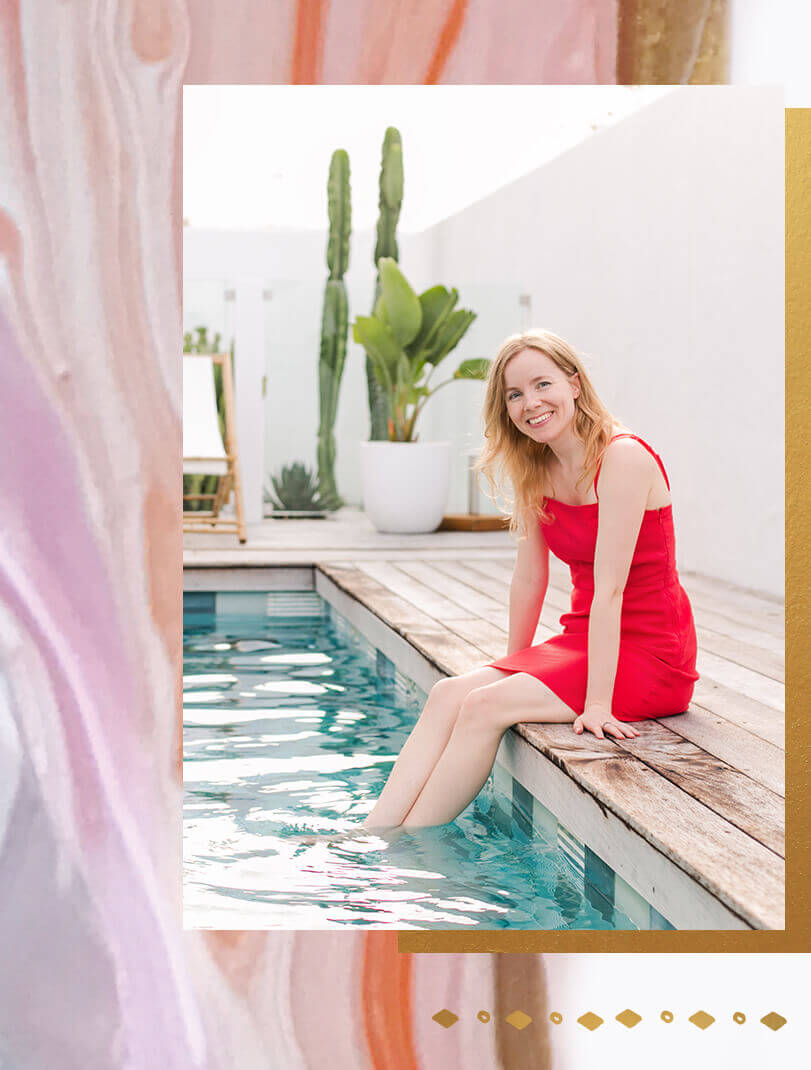 Go from Zero to Intuitive in a matter of weeks
If you're on this page, you probably want to develop your intuitive abilities, so that you can:
Find out your life purpose and know your own soul gifts
Converse with beings (spirit guides, your higher self and the angels) who have a much bigger perspective than you do
Make decisions without so much agonizing
Find out why unwanted experiences keep showing up for you
Have your 'celestial sight' restored – the ability to see who other people really are and know their intentions and levels of integrity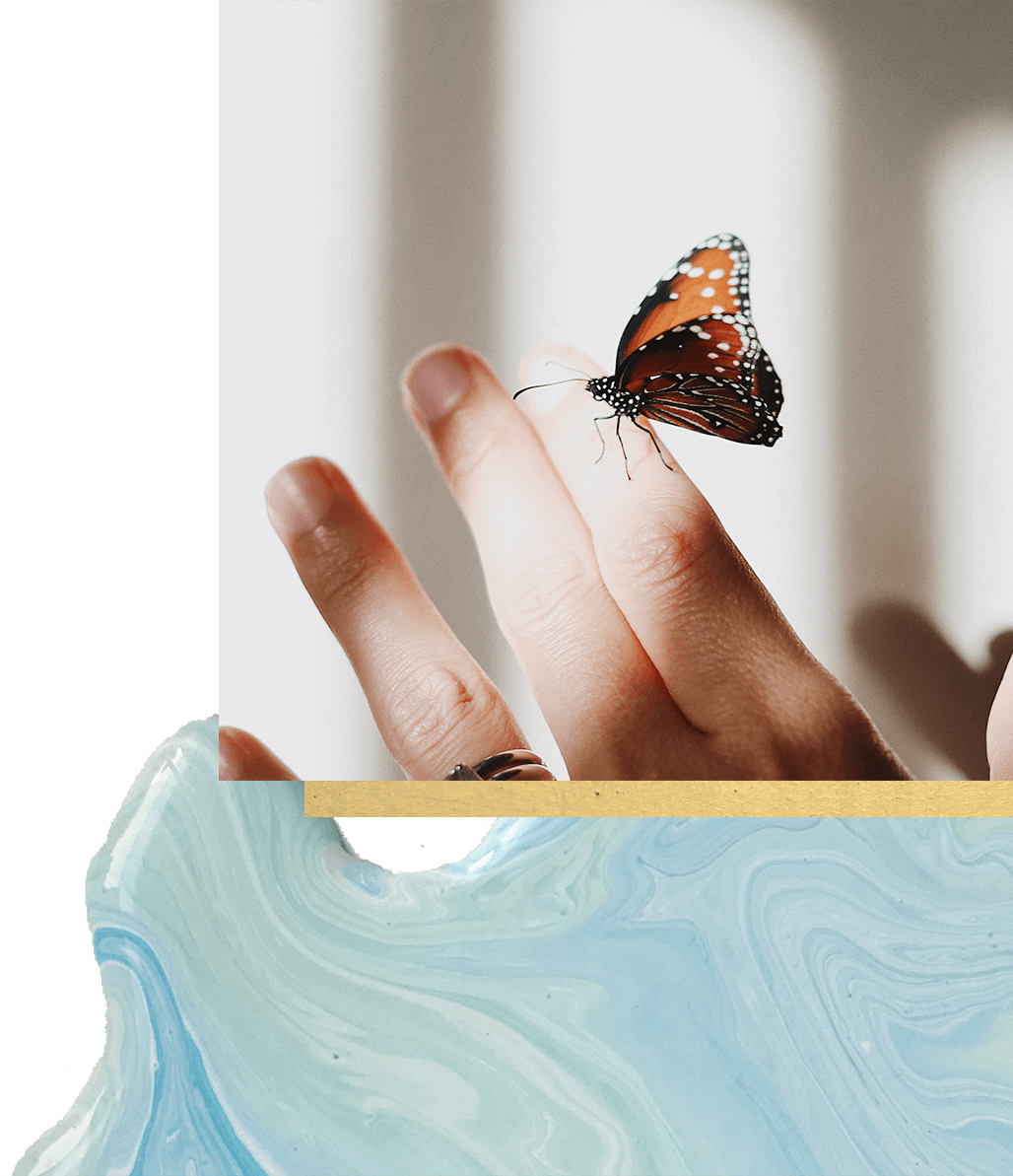 A portal to a whole different realm of information and a deeper understanding of your life.
You're human, yet you don't want to be restricted to a human view of things anymore. You're ready to see more and understand more.
You want to communicate with spirit guides, angels and your own spirit. And you want solid, safe techniques for doing this. Techniques that work.
AND at the same time, if you're anything like I was, you have some reservations.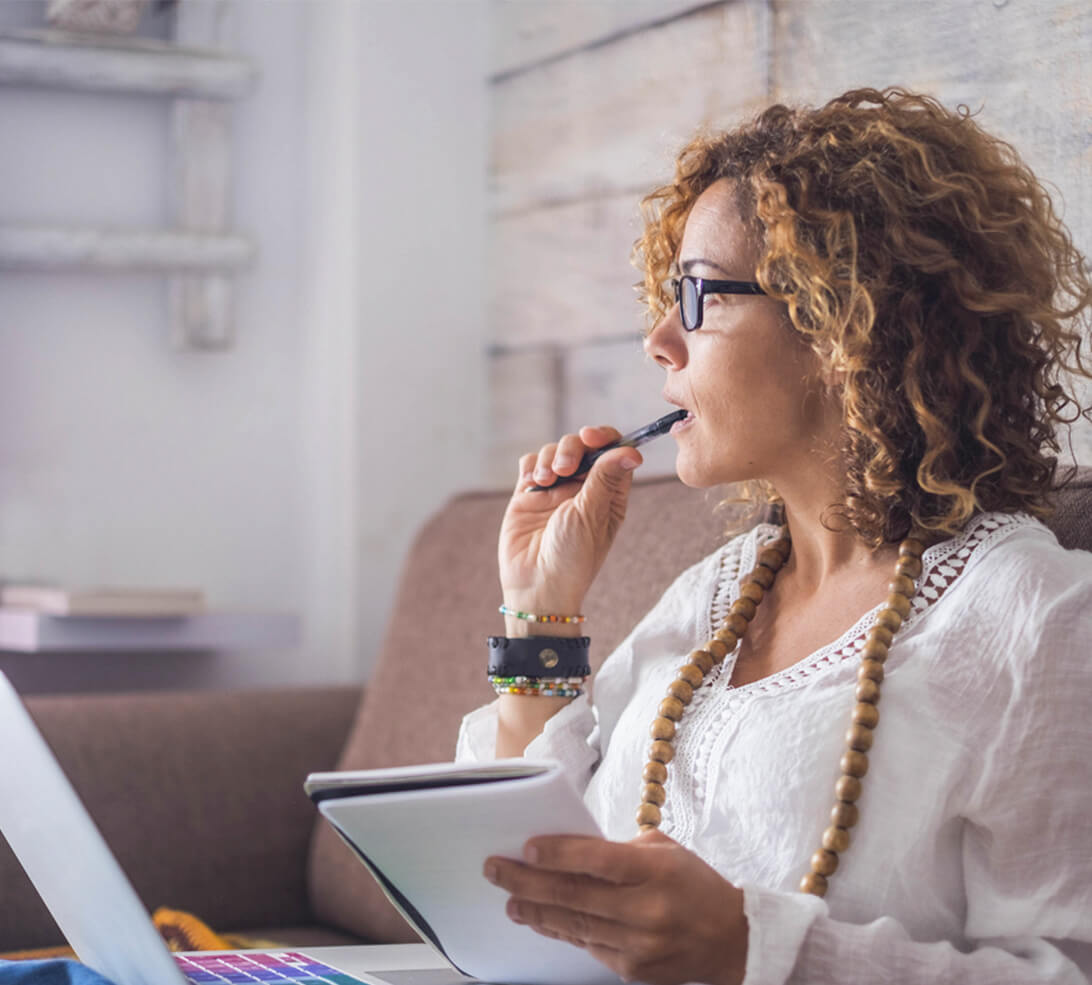 You're not sure if you're actually intuitive.
You don't want something hit-and-miss. Plus, you suspect that teachers of intuitive development are sometimes fruitcakes. You're not sure you want to be taught by someone who's away with the fairies or just a bit of a weirdo.
Am I reading your mind? ???? 
I probably know what your reservations are because I had them too, many years back now.
If you're new to this website, let me introduce myself.
I make my living using my intuitive ability. I quit my day job teaching English and French, back in 2008 and have read for, and worked with thousands of people since then.
Just over a decade ago, I was at the beginning of my path of intuitive student – perhaps exactly where you are now.
And in my Intuitive Awakening Course, I show you how to develop your abilities much more quickly than I did. Step by step. With practical exercises, clear explanations and inspired processes. I developed intuitive abilities over the course of several years and spent thousands of dollars.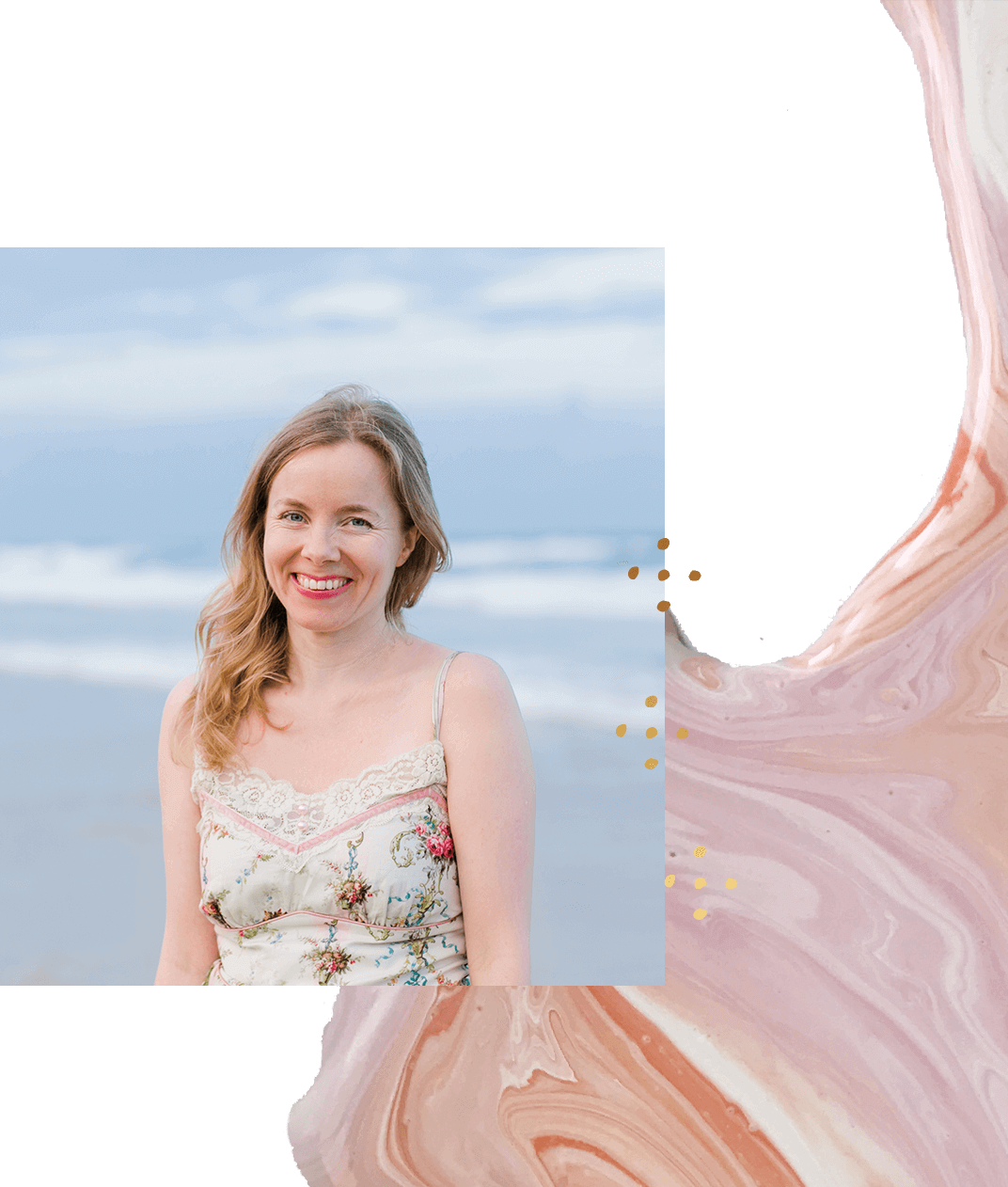 To be more specific, I personally have spent: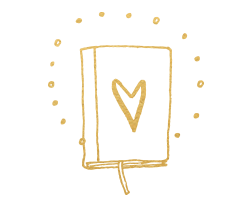 Thousands of $$$ on training courses, books and workshops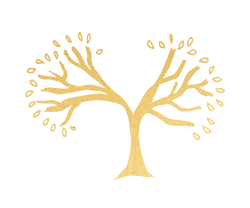 Hundreds of $$$ on personal mentoring from other intuitives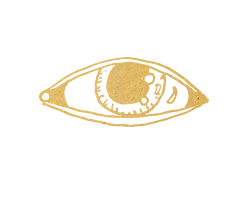 Hundreds of hours channelling lessons from students' spirit guides to help students learn more easily
Don't get me wrong, I'm not complaining – I loved doing it!
Intuitive development has been my hobby for a long time (and then became my full-time job!) – but it just took up a huge amount of energy, money and time over the years. And it was very hit-and-miss. I gathered many pieces of this puzzle, but mostly in the wrong order.
Three things you save on your path of intuitive development, when you take this course.
This course gets you the same results as my years of picking up random bits of the puzzle, in the wrong order. But without the messing around and detours that I made.
Basically, you can benefit from my hindsight and do in 13 weeks (or less!) what I did in several years. Plus, you can spend a lot less than I did.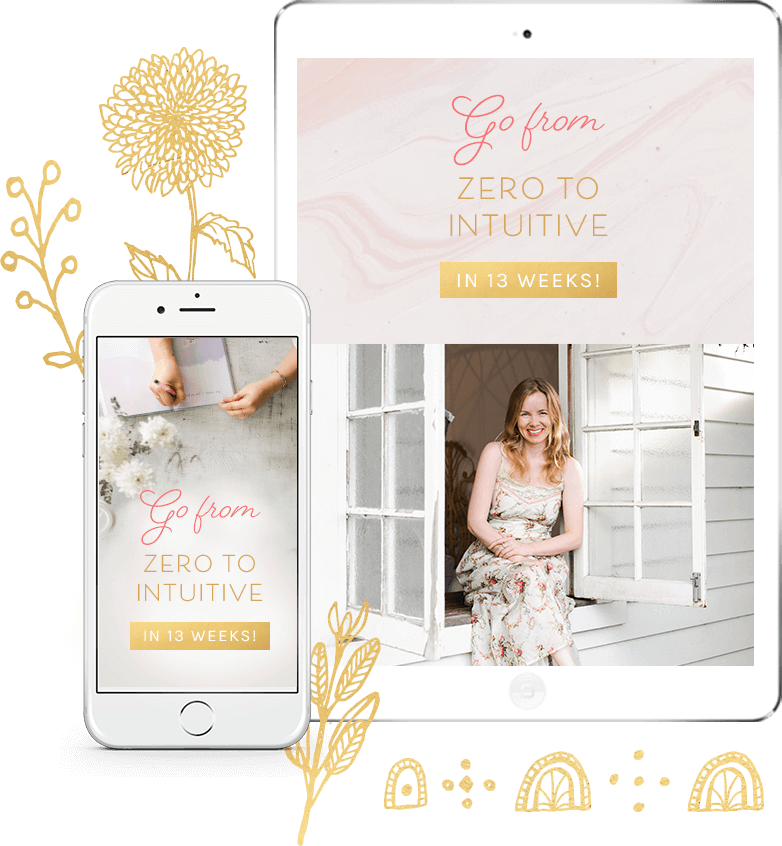 Introducing the Intuitive Awakening Course
Intuitive Awakening is my 13 module written and audio course that you get access to instantly. It's effectively the no-nonsense, most practical version of all of that information, channelled original material and experience – with none of the stuff that I had to try, fail at and then discard.
This course covers the 2 Essential Keys to Communicating with Spirit Guides and your Higher Self.
These are the things you MUST know and master in order to be successful in developing intuitive abilities. Overlook them, and your insights will be hit-and-miss.
Yet, these two essential keys are overlooked or barely skimmed over in about 90% of the courses and books I've come across in the last several years. As a result, people often fail in their intuitive development.
By understanding what the two essential keys to intuitive development are, you ensure your process for connecting to the spirit realm is NOT hit and miss.
One of my fellow professional intuitives in New Zealand (Kate Strong), who has done tens of thousands of readings and healings in her career, reviewed the course and found information that is new – even to her, as a professional.
That's because it contains original information no-one has taught me before – information that you will rarely find in other courses about the HOW-TO, nitty-gritty of communicating with spirit guides (and the 2 essential keys to intuitive development.)


3 Installments of
$175 USD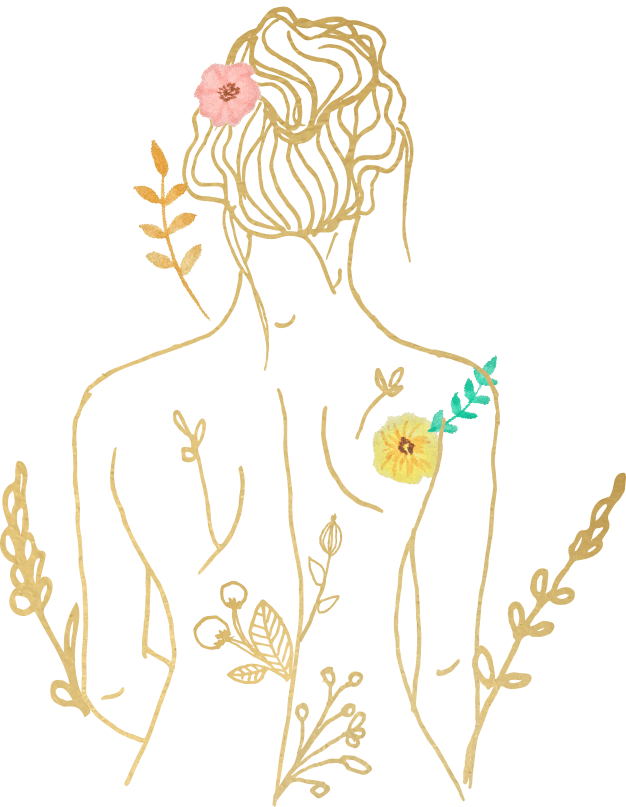 The not so obvious reason I would highly recommend this course is for the organization.
"I thoroughly enjoyed the Intuitive Awakening Course for several reasons. The obvious is that I become more intuitive and was able to strengthen my psychic abilities, gaining the confidence to use these skills daily. It provided me with clear and succinct focus. Before beginning the course I felt scattered and unclear about which book, meditation or exercise I should practice to achieve my intuitive goals. Anna's course took me through the exact processes and exercises so that my skills advanced at the right level without me feeling overwhelmed by the information. Thank you."
I absolutely loved the Intuitive Awakening Course.
"Throughout my life I consistently yearned for connection and guidance. There were times I thought I had it and then allowed others' misunderstanding of connection to alter my own. Which left me feeling alone, anxious, and discouraged. Through the course I realized I had had that connection all along and I learned how I received communication and information. I was doing that when I was a kid and teenager, I just thought that my method wasn't the "right" method and it was just me talking to myself. Being able to identify and connect easily and fully now has changed my life. As cliche as that sounds, it's 100% true. Every day I am connecting with confidence, with joy, and I always always receive guidance, communication, and just what I need (and more). My anxiety? Gone. That overwhelming sense of loss and aloneness, absolutely gone. Each day my connection grows stronger and stronger and my life richer and richer."
There is no better course at such a great price.
"Anna is a born teacher and you cannot fail to gain a wonderful insight from her work, which has been created with a wonderful attention to detail for people at all levels. I loved the course. It was very well-written and very nice to have the audio lessons as you feel that Anna is actually teaching you (and it's clear she's a very good teacher). What is great is that it gives you a little bit of everything from chakra balancing, dowsing, automatic writing, reading photos and finding the clairs that work for you. In the course, the most powerful part for me was the Chakra Meditation. The very first time I used it right at the end, I drifted down and then saw a face of someone who I felt was a spirit guide, as I felt overwhelmed with love. That was amazing. It's a great course!"


3 Installments of
$175 USD
In addition to including information that you won't find elsewhere, this course also does something that is rare among intuitive development courses—it caters to all skill sets
Develop All Your Gifts
When I made this course, I knew I wanted to cater to people of all gifts and skill sets – not just clairvoyants. That is because I know how frustrating it is to take a course that tries to make you into a carbon copy of the teacher.
Your gifts will most probably be different from mine – and in this course you're encouraged to embrace your unique gifts.
But when I started out with my intuitive studies, a lot of the material I studied was based on what the intuitive development teacher was good at – and so I personally started out my path of intuitive development thinking that if I wasn't clairvoyant, I wasn't intuitive.
I later learned that not everyone is born with clairvoyance. Not everyone hears spirits either – through clairaudience. Intuitives talk a lot about these two gifts and teach them. Then they usually overlook the whole range of other gifts most people have, such as clairsentience, dreaming, empathy as a intuitive gift, or claircognizance. And then people end up thinking they're not gifted because they can't see spirits.
That's one common reason why people give up on their intuitive development. In this course, I make sure that you don't trip up in this area and identify your true gifts – not the ones you think you should have. So in short, this course contains an inclusive approach that you won't find to this extent elsewhere.
Down-to-earth Approach
To actually help your life
Another reason why this course is different from many other courses out there, is that it has been designed in a down-to-earth way, with a strong focus on how this can actually help you in your life. I believe in keeping things as down-to-earth as possible. I want to demystify the spirit realm and show you how it can help you in a practical way.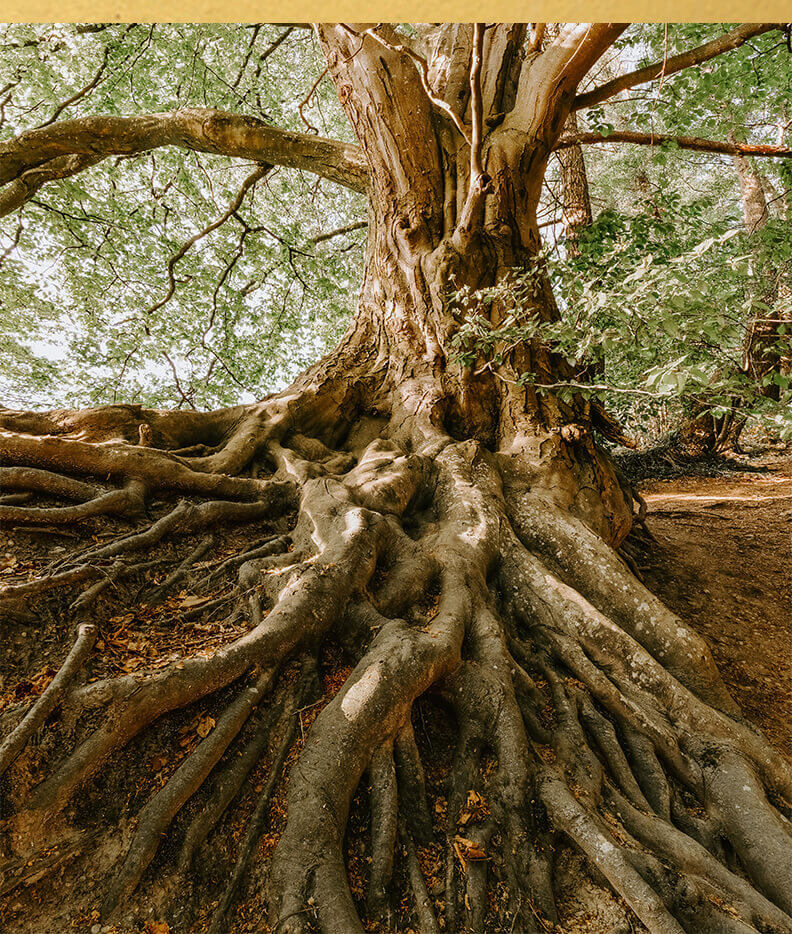 My Background
I'm not just a right-brained person. I did a degree in French and Spanish at the University of Oxford, UK and graduated in 2006. I didn't enjoy it much but it gave me a few things. I developed the analytical, left-brained side to me.
I know that it's healthy to have an analytical, even sceptical mind. It means you question more, you need answers that make sense and you have a 'nonsense radar'. I won't ask you to swallow weird theories about the spirit realm.
I have a nonsense radar too that would yell at me if I hand you a course that has any non-sensical theories in it. Anything that doesn't help you get from A to B isn't in this course. 'A' being where you are now, and 'B' being talking with your spirit guides and higher self on demand.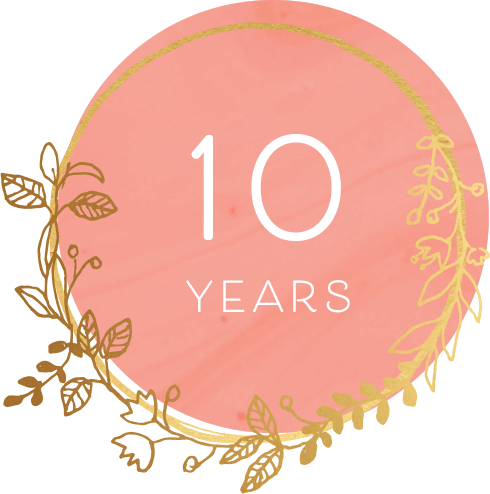 This is not a

fly-by-night website

or online program that could disappear at any time, like so many websites you see out there.

I've been teaching this program online, here on this website, since 2009. And because I've been doing it for 10 years or so, that's given me years to refine the materials, coach students through their sticking points and add extra value to the materials.

I have also created FAQ's and supplementary materials for every chapter, which includes transcripts, quizzes and the answer to every question I've been asked by a student more than once in the last 10 years (in case you happen to have the same question.) I've also created a troubleshooting section, which coaches you through any sticking points you may encounter as a student as you work through the materials.

Over the last decade, I have honed my formula for developing your intuitive abilities, and experience has shown me that if you follow it, you will succeed – so that your intuitive journey becomes less hit and miss, and much more of a strategic process.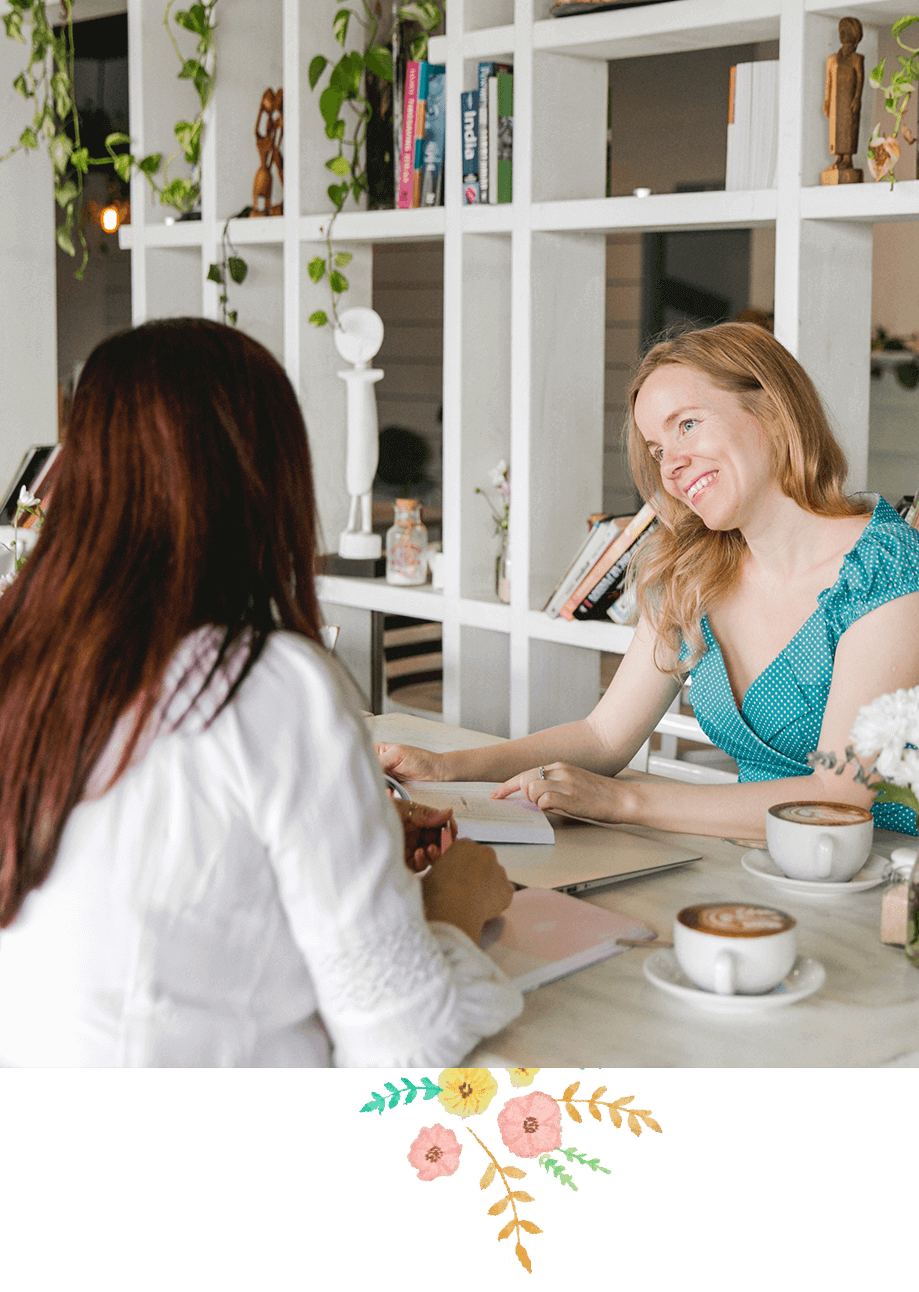 Can I really do this?
Ah, doubt. My old friend.

If you have a nonsense radar like I do, you're probably also a doubter. You would have issues with doubt on this course at some points. Perhaps you're also scared of the spirit world to some degree or other. That's OK though. You're human (aren't we all). Plus it's good to have a doubting, skeptical side, because that side of you helps you to spot nonsense.
But, the human side is the part of us that can cause issues when we go into this kind of material. In this course, I address how to integrate your intuitive side into your human side without the drama, fear or doubting that I went through. Instead of fighting it, you will work with it.
Again, this is the only course I know of with a whole chapter that addresses the mindset of doing this, and how to feel confident in your abilities.
On average it takes several weeks – a few months to work through, depending on how much time you can dedicate to it. I recommend you do one module per week, if you follow that pace of study, it will take you 13 weeks (3 and a half months) to complete.


3 Installments of
$175 USD
In addition to including information that you won't find elsewhere, this course also does something that is rare among intuitive development courses—it caters to all skill sets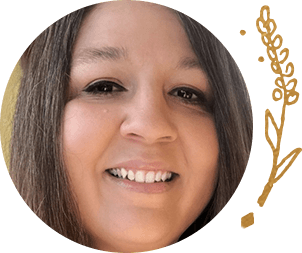 This course has not only helped me in my personal life, relationships, and even with business decisions, but also opened up new ways of thinking and possibilities for my children and spouse.
"I feel like it has helped to improve the overall energy in our home and our communications with each other. I'm so grateful that I stumbled upon Anna's website. It, and her course, has helped facilitate many changes for the better in my life! I have a very busy professional schedule, but I hope to always have room on my plate for one of Anna's courses. She is a wonderful communicator, and I enjoy learning from her gentle spirit."
– Lacey Weatherford, www.LaceyWeatherford.com
Anna's Intuitive Awakening Course is by far the best I've ever done.
"I cannot be more thankful to God/Spirit for having crossed paths with Anna. I've taken many intuitive courses in the past and I can say without any doubt that Anna's Intuitive Awakening Course is by far the best I've ever done. Being an intuitive counselor myself on and off for 5 years, Anna's course came as a "breath of fresh air" and taught me very practical and useful techniques that I use daily. All the techniques I learned from Anna's course have helped me enormously in my spiritual path. I had many 'a-ha!' moments, and in particular, it helped me in building my own confidence in my natural abilities."
I was not a beginner, but this course really helped me understand the skills I have been working with.
"The Intuitive Awakening Course is perfect. It really opened my skills further. I was not a beginner, but this course really helped me to understand the skills I have been working with. My main skill is Clairaudience, closely followed by Clairvoyance and Clairsentience and on occasions I work with Claircognizance. I was also an open Empath and I have now learned to control this as which really helps with my healing work. The meditations are excellent. As a healer, I love the cleansing of the Chakras too.
This course has also encouraged me to take a BSY Diploma in Psychic counselling/consultant. I would recommend this course to anyone who wishes to awaken their intuitive abilities or work on their already existing skills. Intuitive Awakening is just truly amazing and totally mind blowing. It is an excellent course and one which I have recommended to many. The results are amazing."
I was amazed by the things I could do and now I trust my insights completely.
"I can't say enough about Intuitive Awakening. It is really powerful and the bonus chapter is very helpful. Thank you so much for developing a course that will enable anyone to develop their natural intuitive abilities. I really liked the meditations. This really helped me become still. I liked all the exercises for learning if you are clairvoyant, clairsentient, etc. They were well-thought out and fun.
If you are serious about strengthening your intuitive skills, this well-thought out Intuitive Awakening Course is excellent. It teaches you step by step how to tap into your intuition while working at your own pace. It is extremely comprehensive and I would recommend it to anyone.I have enjoyed every module so far, and I have taken other intuitive courses. Thank you for creating such a powerful course! Wonderful work!!!"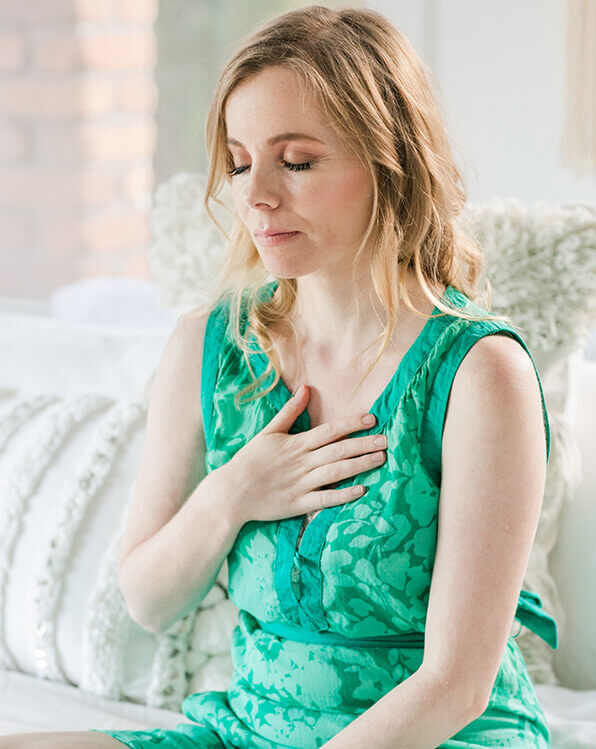 Where intuitive guidance comes from and how we can let it in more easily
Get realistic expectations from the beginning: what you can and can't do with intuitive abilities. Find out where intuitive messages come from – and about the sources of guidance, including your own spirit, spirit guides and angels. Do an attunement process to call on your spirit guides and Higher Self to join you on this new journey of intuitive development. This chapter goes into common blocks to intuitive abilities/reasons why we shut down intuition, caused by Western culture and certain religious teachings.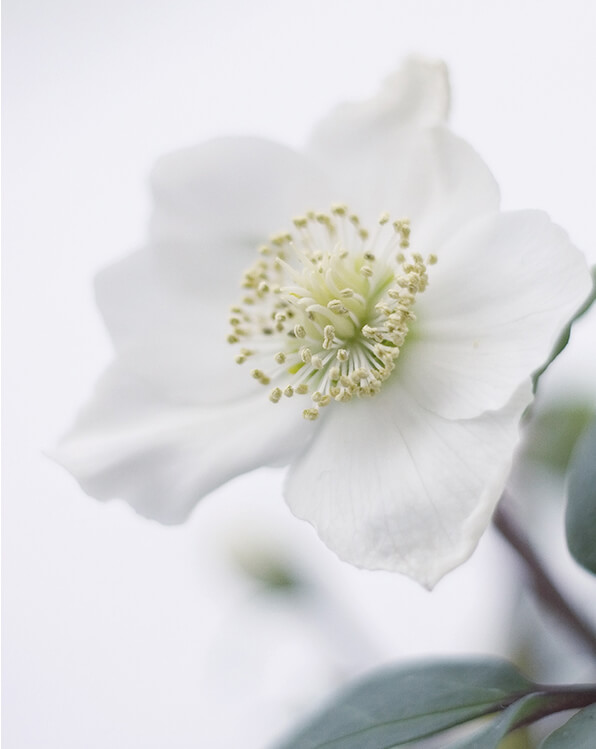 Learn the first essential key to developing intuitive abilities
There are 2 Essential Keys to Communicating with Spirit Guides and your Higher Self. These are the things you MUST know and master in order to be successful in developing intuitive abilities (these two essential keys are overlooked or barely skimmed over in about 90% of the courses and books I've come across in the last several years.) Also find out whether you need spiritual protection on your path of intuitive development and you will also learn to protect yourself energetically against unwanted influences as you begin to work with the spirit realm.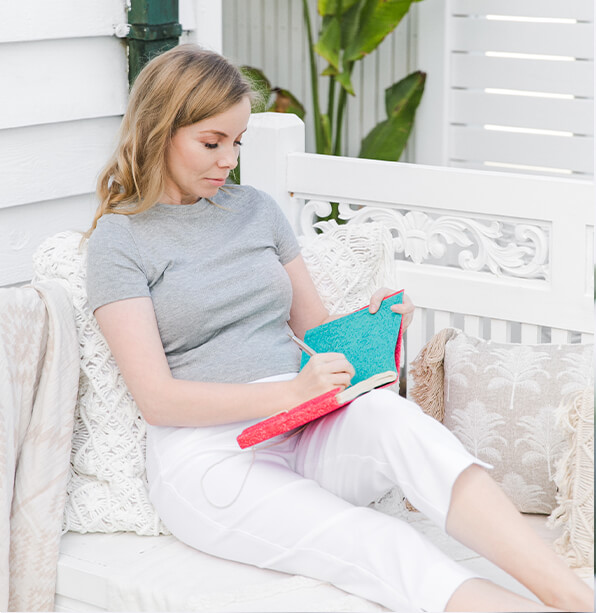 Lesson 3
Identify your individual intuitive gifts and skill set
Learn about all the different intuitive gifts and identify yours so that you can make progress faster. You won't need to push against the current, trying to develop gifts you don't have yet. In this chapter you'll have a go at identifying your strongest gifts along with the gifts you don't have yet, so that you know how to expect your guidance and messages, at least in the beginning.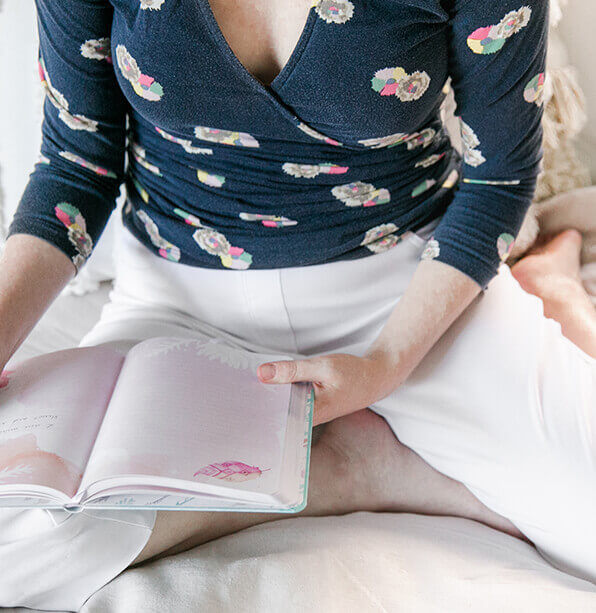 Sensitization & start developing your individual skill set
Choose specific techniques that can help you to activate and develop your strongest gifts so that you can prepare for the spirit communication techniques that will be presented further on.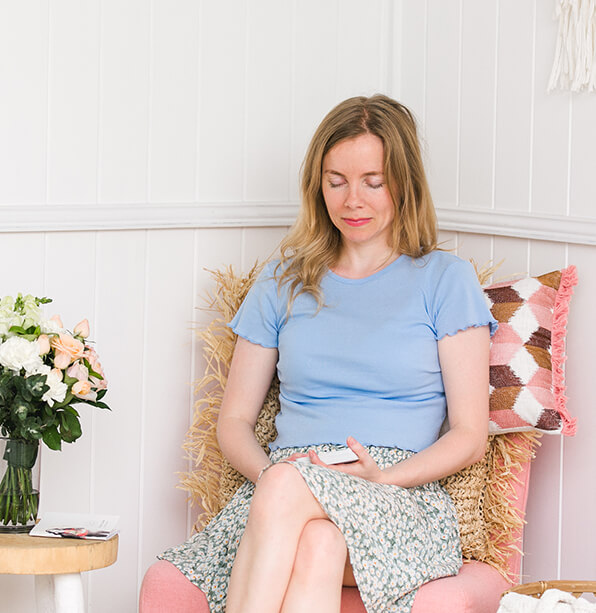 Learn how to open, close and clear your chakras
Develop energetic boundaries and have more choice over what enters your energy field. Learn how to open your energy field to your higher self and spirit guides. Learn which blocks can affect us at the chakras and clear out any blocks to intuition (guided meditation included). Learn how to close your energy field.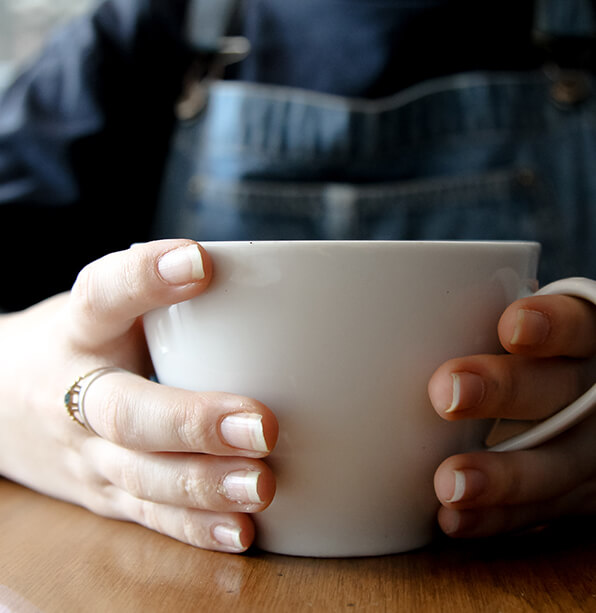 Learn the second essential key to develop your intuitive abilities: Stillness
Find out why this is perhaps the most important aspect of intuitive development. Without this essential key, your connection to spirit can be poor, hit-and-miss and on-and-off. Do a guided meditation to make sure that does not become the case for you, no matter how chatty your mind is.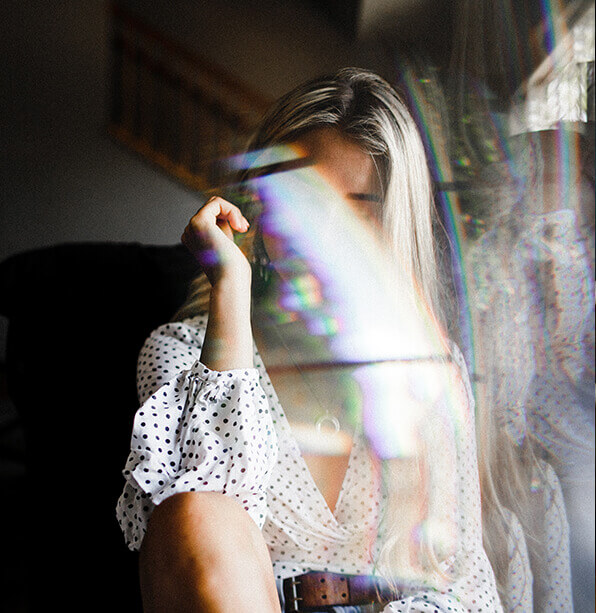 Learn the process professional intuitives use to tune into spirit guides
Put together all the components you've learned so far and learn a process to communicate with your spirit guides and higher self (guided meditation included). Learn which parts of the 'tuning in' process you absolutely must include in order for it to work.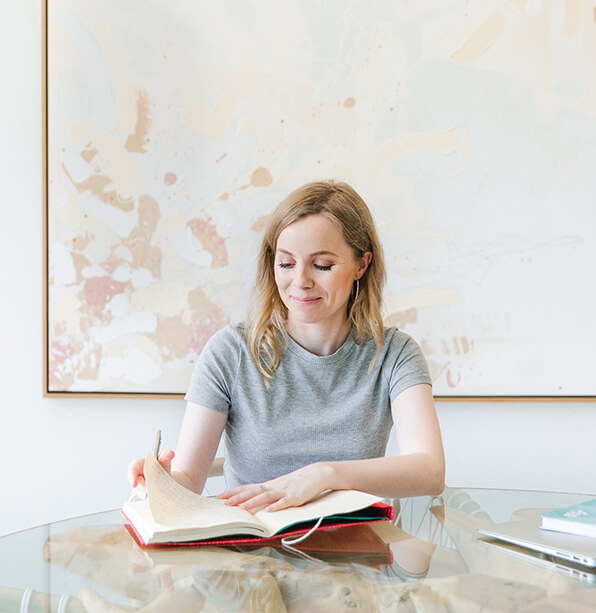 Learn how to formulate questions that get answers
Find out why the quality of your question determines the quality of the answer you get. Learn which questions get poor answers or even no answer at all. And find out which questions get accurate, specific, helpful answers.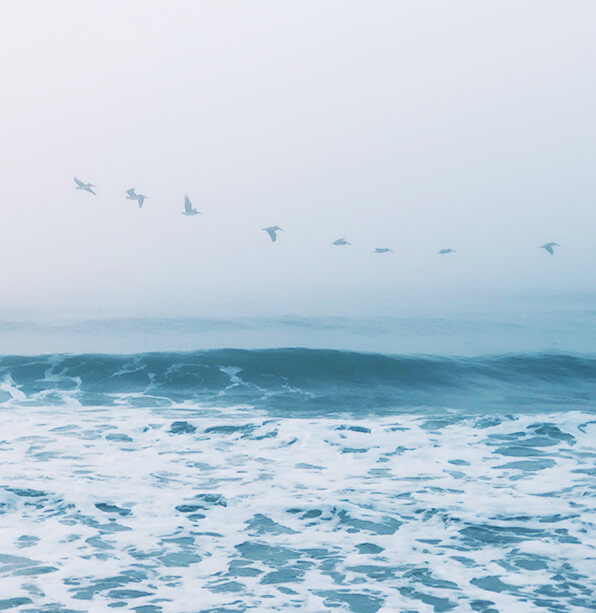 Find out your life purpose and soul gifts
Learn about the 35 soul archetype and gifts that people can have – most people have five of them as part of their soul's make-up. Learn a dowsing process for finding out which are yours. Also learn how to dowse to get guidance from Spirit.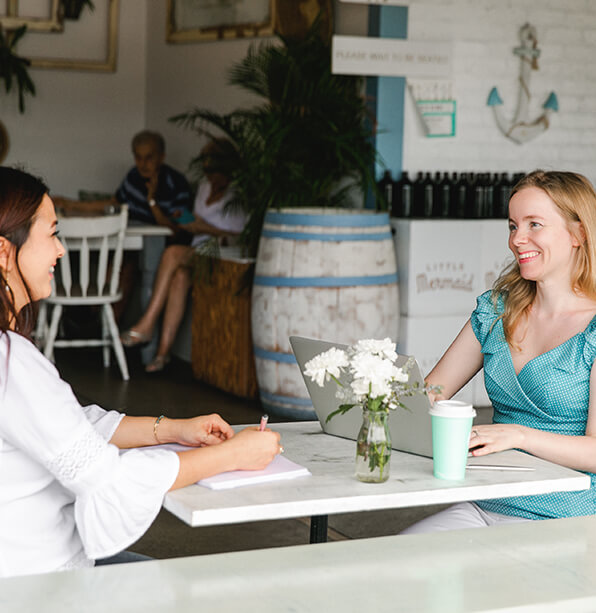 Learn how to read others ethically
Learn a process for reading other people to find out their levels of integrity, honesty, their intentions towards you and find out what other people are really like.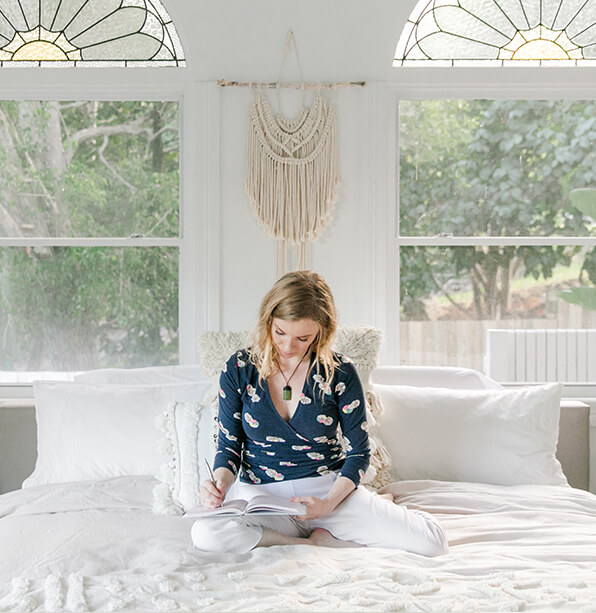 Automatic writing & channelling
Learn to do automatic writing and claircognizant & clairaudient channelling so that they work for you.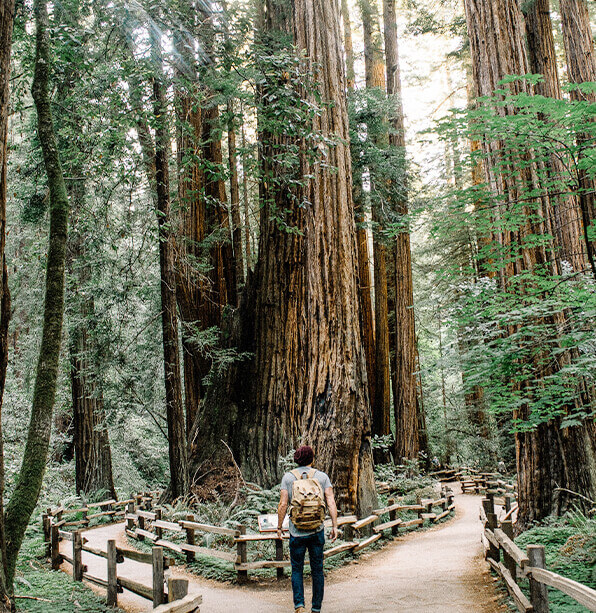 Two very effective processes for making good decisions, that you can use for life
Learn how to get past that stumped 'I just don't know what to do' state and get answers from your higher self about the pros and cons, advantages and disadvantages of your possible paths.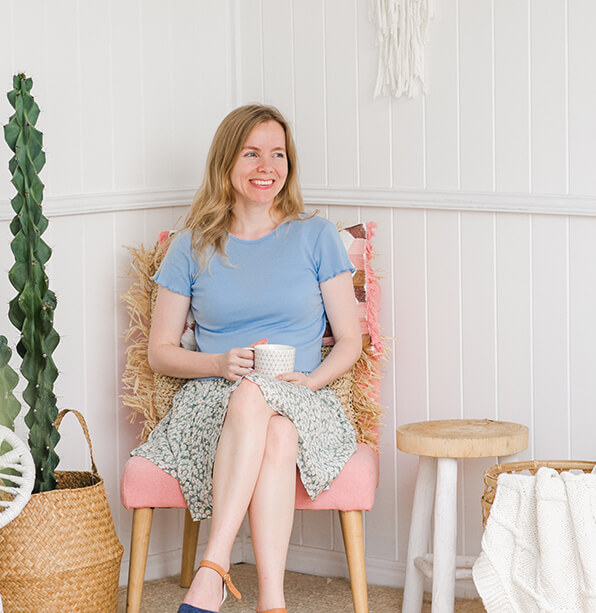 Prove your abilities by reading for others
Do a reading for someone else using what you have learned in this course. Get tips for reading for others vs. reading for yourself. And tips to get the most out of what you've learned in the months and years to come.
Learn about the mindset to be 'successfully intuitive'
(Yes, I know that sounds cheesy, but the material is really helpful.) This course includes an in-depth chapter on how to integrate your intuitive abilities into your life successfully, and into your human side and your skeptical mind. In this chapter, I tell you everything I know about the attitudes and practices which can help you to be successful and confident in your intuitive abilities, including how to get past 'performance anxiety' when reading for yourself or others.
I also include information on why the spirit world is nowhere near as scary as I once thought, information to help you tell the difference between intuition and other things, information on staying grounded and how to cope with people who think you're a little crazy (or stupid) for being interested in psychic development.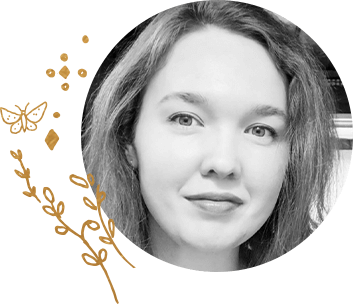 Anna is an incredible teacher.
"Despite my long history with intuitive methods, I learned new and useful information from her Chakra Meditation program, especially in regards to removing energy and emotions that do not belong to me, a more thorough understanding of the many forms of clairs we each possess and specific methods to develop each of them, as well as her unique visualization method for opening and closing our chakras. I am very impressed with Anna and the great care and knowledge she offers."
– Victoria Musgrove
I was amazed at how thorough Anna was.
"I loved Intuitive Awakening! It's so beautifully written, professionally formatted, and expertly delivered via audio. All of that made me very comfortable as I expanded my understanding of and access to the spiritual realm.I was amazed at how thorough Anna was in explaining each topic area. It is outstanding. I learned a peaceful but efficient method for opening and clearing chakras. I learned how to receive spiritual guidance through the use of a pendulum. I have exercises to use to increase my intuitive gifts. I gained a wealth of information in an area in which I have a great deal of interest and curiosity. I experienced Anna's gentle nature and humility. Thank you, Anna for all of your hard work creating Intuitive Awakening and making it available to spiritual seekers."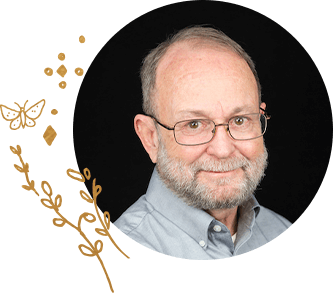 Anna's course contains exercises that I know I will continue to use throughout the rest of this lifetime. 
"If as I did, you found yourself somehow guided to Anna Sayce's website and are considering taking her Intuitive Awakening Course, my advice is simple… DO IT! I have been into Spirit for many decades but have always relied on mediums to get guidance from Spirit. My goal in taking Anna's Intuitive Awakening Course was to be able to receive and recognize communications from my Higher Self and Spirit Guides and the course really delivered in that regard!
I wasn't sure if I would be able to develop such intuitive abilities before I started, but the course is structured so that the seeker is lead step-by-step through a series of exercises that really facilitate the development of intuitive abilities. The three guided meditations alone are enough to justify the investment! Anna's course contains exercises that I know I will continue to use throughout the rest of this lifetime to receive the guidance of Spirit! Namaste!"
– John Randolph
Anna's Intuitive Awakening Course opened up so many doors for me on my own spiritual journey.  
"Her course was the first spiritual course I really took, and the tools I learned there helped me expand into the spiritual life and career I have today. The skills I learned helped take me on a journey from a shy, scared-of-the-dark young adult, to a now practicing intuitive, reiki practitioner, Kundalini yoga teacher, and spiritual mentor. Thank-you Anna for being a leading voice on the internet for what's possible in people's spiritual lives."
– Andrea De Lorenzi, @_andreadelorenzi (on Instagram)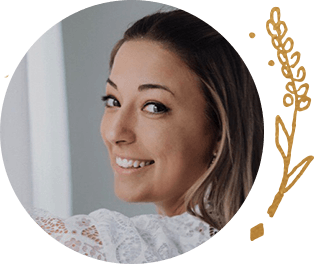 How much does


Intuitive Awakening


Cost?


3 Installments of
$175 USD
Please note – if you choose the 3 payment option, you will receive access to 4 chapters of the course each month, which is a very manageable (and the recommended) pace. If you want to go faster than that and get access to the whole course straight away, please choose the one payment option.
The Value

of the course

I know that some people are used to buying intuitive courses that are under $20 or $30. Why is this course more expensive than those?

This course is totally different from a weekend workshop or a book on intuitive abilities. This course took me years to put together and write – it's everything I know about developing your intuitive abilities to do readings for yourself.
Here's a few reasons why this is different: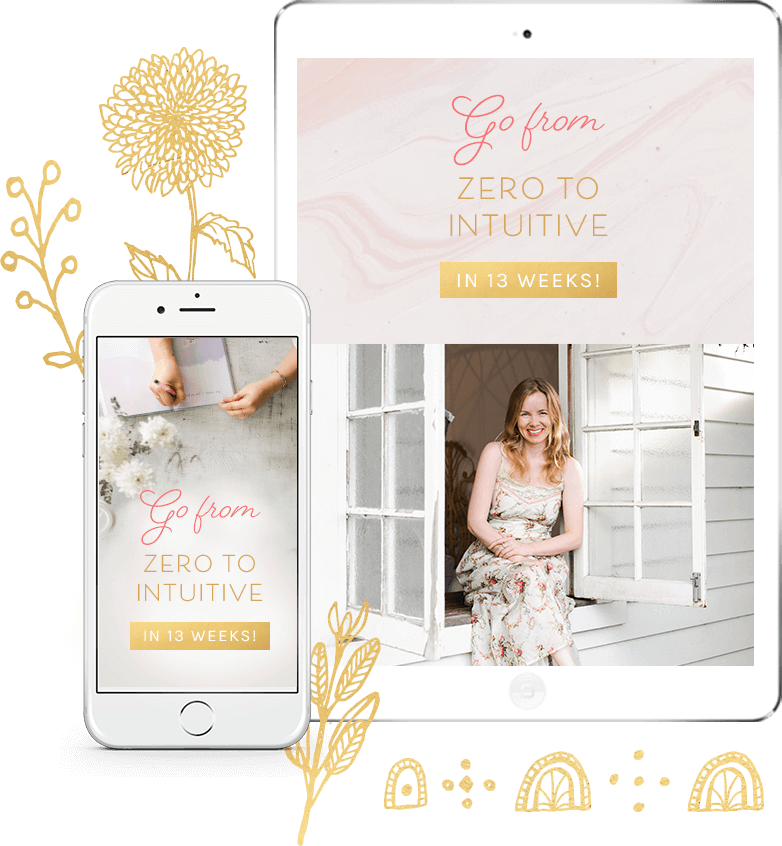 There is a huge amount on offer in this program:
You receive a 177-page manual, several hours of audio lectures and access to 10 years worth of answers to frequently asked questions from other students, while you are working through the course. In addition, for one year after purchase, you can log into a special forum where you can get support and ask Anna questions about your progress through the course.
There is no time limit to using the written & audio materials. You won't find anything better value than this in the marketplace.
This course teaches you several valuable skills that you can use for life: 
Most of the skills I teach in this course, I use myself on a daily or weekly basis. I dowse almost every week for my clients (and often for myself). I use the techniques taught in this course to suss out who people are on the soul level (so that I do not get involved with people whose intentions are not good, or who have low levels of integrity.) It also teaches you how to talk to spirit guides. I do this often when I need an answer to something immediately.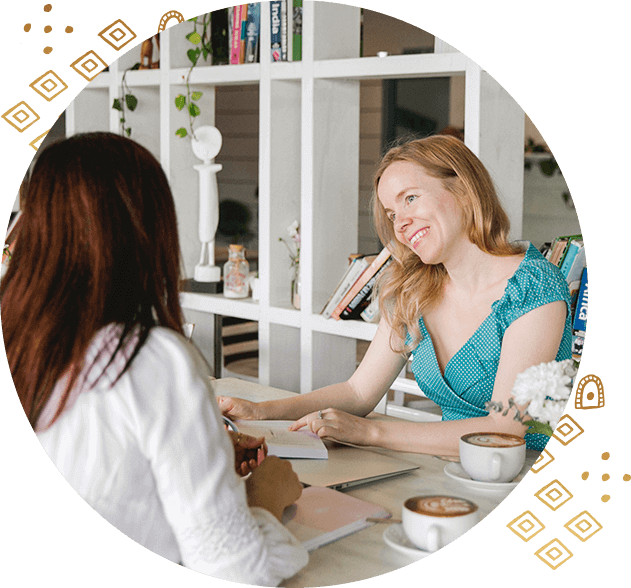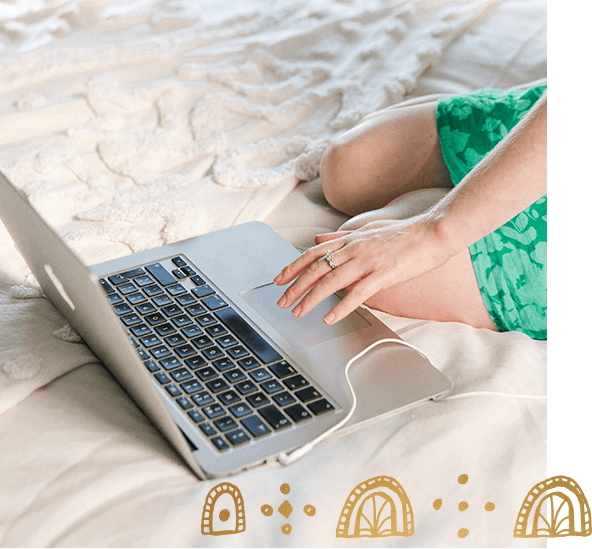 Intuitive Awakening saves you money, time and energy.
That is because is takes you straight from A to B with no messing around. If you read books or do one day workshops, they give you pieces of the puzzle here and there (sometimes in the wrong order – that's how I learned to open up my intuitive abilities!) It's rare to find a resource that gives you the pieces of the puzzle in the right order. This is one such resource.
The course isn't just a book with some nice ideas in it.
It's a practical course that heightens your perceptions and gives you an advantage in moving through life with more awareness and truth. There are exercises, homework and guided meditations (and not 'fluffy' ones either – the meditations are highly practical and get results! Each one is in there to help you master a particular aspect of intuitive development.) This course is a practical and mystical experience at the same time.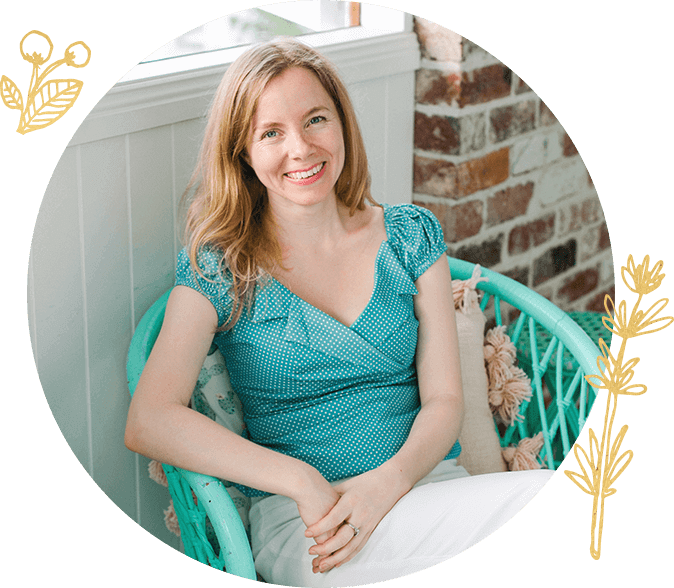 Lifetime Access & 13 weeks of structured study
This course gives you lifetime access to the materials (they don't expire) and also lifetime access to any updates and additions that are made to the materials later on.
So as you can probably tell from the curriculum, it's not equivalent to reading a couple of books or even listening to some teleseminars on intuitive abilities. The cumulative results of 13 weeks of structured study are more complete, noticeable and lasting than the results you'd get from taking a weekend workshop or reading a couple of books on the topic. Plus over the 13 weeks, you get the opportunity to integrate the techniques into your life.
What you get for this course: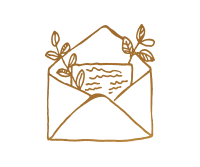 Lifetime access to 13 Extensive Written Modules, each one addressing a key aspect of intuitive development. Homework exercises are included.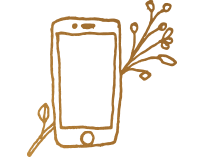 Audio recordings of each module (if you'd rather listen to the material instead of reading it) along with three guided meditations, to guide you through key processes in an enjoyable and memorable way.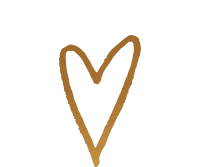 10 years of answers to frequently asked questions from students to help you to get past any sticking points, and to provide extra encouragement and support on your journey.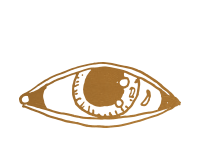 A Bonus module on Developing the mindset for successful spirit communication with material that has not been publicly shared on my blog or anywhere else.
PLUS
Lifetime Access

Access to your materials

Unlike many online courses out there, this program gives you lifetime access to the Intuitive Awakening materials (they don't expire) and also lifetime access to any updates and additions that are made to the materials later on.


3 Installments of
$175 USD
Are you sure it's possible for me to develop intuitive abilities – do I need to be especially 'gifted'? Do intuitive abilities need to run in my family for me to have them?
We are all wired to receive guidance from our Higher self and Spirit Guides, but we don't all receive guidance in the same way. (You might like to read an article I wrote about this: Can Anyone Really Be Intuitive?)
Having intuitive abilities is definitely not about lineage and having an intuitive grandmother or mother. It's not necessarily about getting smacked in the third eye or having some traumatic experience that changes your way of seeing things. It's about having all the pieces of the intuitive puzzle, given to you in the right order, and applying them. I know this from my own path of intuitive development and in training my students.
Can I get a physical version of the course in the mail?
At the moment, I am only offering a digital version of the course. Digital access means you can get started straight away because it is an immediate download.
How much is this course in UK pounds/euros/Australian dollars?
If you use another currency, such as British pounds or Australian dollars, you can still pay for this course in US dollars and it will convert the cost to your currency. If you'd like to know how much you're paying if you use another currency, check out this website to get a currency conversion.
Does this course teach me how to do readings for other people on a professional basis?
If you're a beginner who is thinking of becoming a professional intuitive in the future, this course will be a great foundation for the future. (There is also a chapter on doing short readings for friends and family on an informal basis.)

However, I wouldn't say the course is adequate on its own for training and setting up a business as a professional intuitive. My Akashic Record Reading Program & Intuitive Reading Program together are a complete training for those who want to work as professional intuitives. The 'Intuitive Awakening' course is however a good place to start if you wish to become a professional intuitive and a small proportion of the students of this course have gone on to train as professional intuitives.
Can I sample Intuitive Awakening?
Yes! If you're not ready for the full Intuitive Awakening Course just yet, I am now offering chapter five of the course separately, so you can get a taster. Go here to check it out.
What is your refund policy?
Due to the nature of digital data, we cannot refund digital goods purchases. Please read this page through carefully and contact us if you have further questions.
How do I download the course files?
You will need to use your computer to download this course. If you are using an iPhone, iPad or tablet, you can download the files using the latest versions of Chrome or Safari, and then send the files to your Dropbox app, Adobe Reader app (for PDFs) or Google Drive. You can also find numerous free apps that allow you to download files to your device. Or, you can first download the files to your computer, and then transfer/sync the files to your device.
However, we aren't able to offer tech support for downloading to your phone or tablet if you encounter any issues – only for computers. This is why we recommend you download the course via a computer.
Is this course suitable for advanced students and practising professional intuitives?
This course is designed for beginner and lower intermediate levels. If you are an advanced student who has already had a lot of practice and training, there may or may not be enough material in this program that is new to you, depending on what you have already learned and experienced. Please have a read of the curriculum set out above – if you need any more details on the curriculum, please do get in touch.
More questions?
Please don't hesitate to contact me if you have any questions about the course that I haven't covered here!
Ready to get started with your
Intuitive Awakening?
If you've known for a while that you want to develop your intuitive ability to a really good level, and you have been looking for the right resource or teacher to help you with that, I might well be your person. Over 4000 students have trusted me in the last decade to help them with their intuitive development.
Teaching intuitive development is a passion of mine. My highest wish would be for you to be able to communicate with spirit fluently, so that you can be in touch with your spiritual guidance.


3 Installments of
$175 USD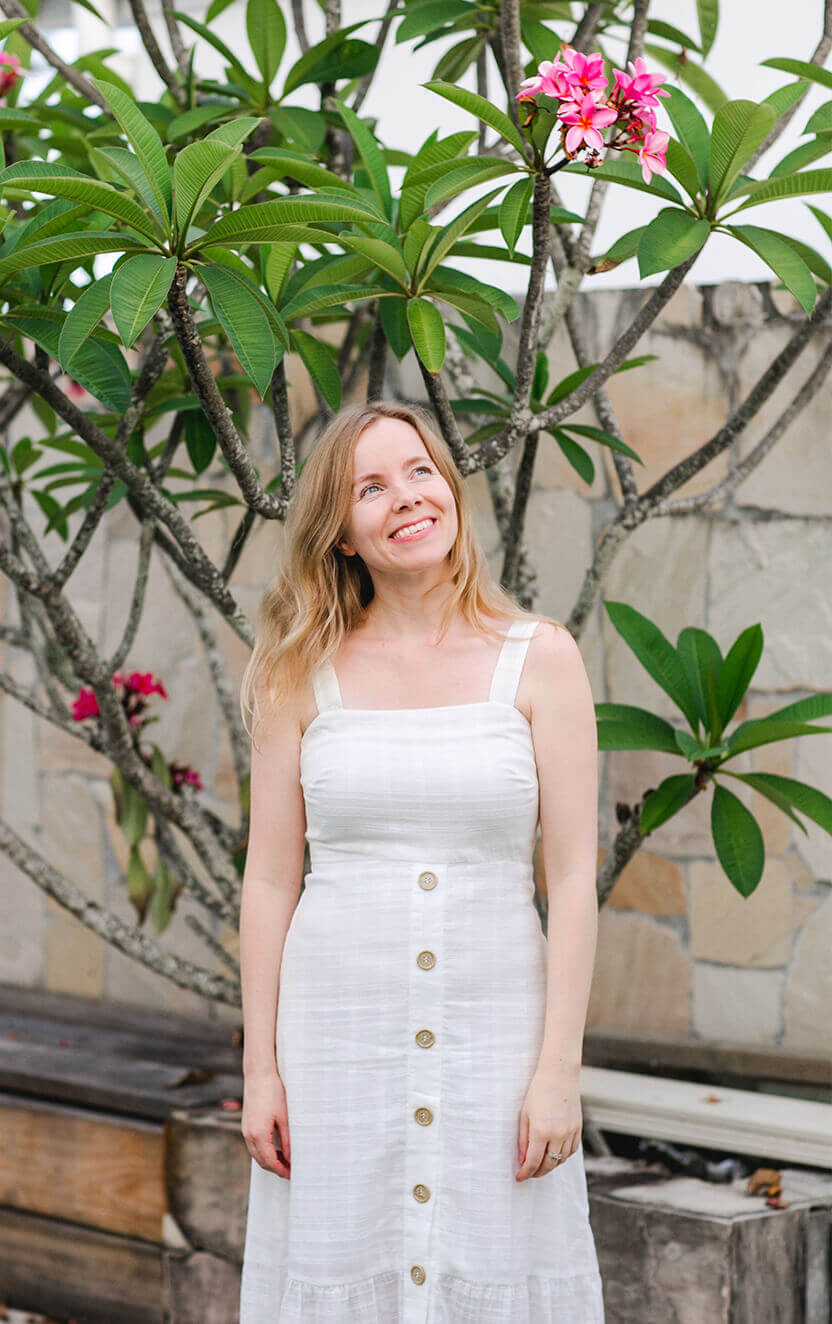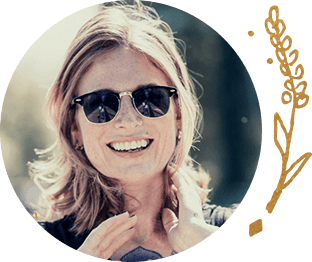 Kelly
Dawn,
www.KellyDawn.co
"I ordered the Intuitive Awakening Course, and was blown away by how in-depth it was, and how easy it was to put the exercises into use. It's perfect for someone who's a complete beginner, or someone who's already intuitive but wants to dive deeper.
Since Anna includes both written and audio versions (love her accent!), I could listen to a lesson while doing dishes, and then go back and read over it if I wanted to later.
The homework assignments were super easy to work into my daily routine, and by doing them regularly, I saw a huge improvement in my skills.
Since taking the course, I'm more confident in my abilities, and I now know how to use them in my everyday life and business. The course is well written, easy to follow, and I can refer to it whenever needed.
I loved this course, and recommend it to anyone who's interested in strengthening their intuition, regardless of what level they're at. Anna presents the information clearly, and concisely so you learn what to do, how to do it, and then put it into practice. Thanks Anna for your hard work in creating such an amazing program!"
Sallie M

Keys,

ManifestAbundanceNow.com

"Anna's Intuitive Awakening Course is amazing! I learned so much and it really helped me strengthen my intuition and my ability to clearly connect to receive the guidance I needed when I needed it.

As a result, it has greatly improved my ability to help my clients find solutions to their problems, as well as my own.

It's well worth every penny and more and I highly recommend it to anyone who wants to improve their psychic abilities! Thank you Anna!"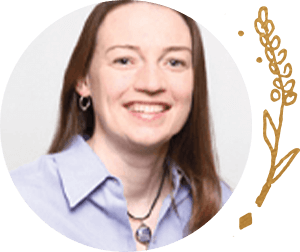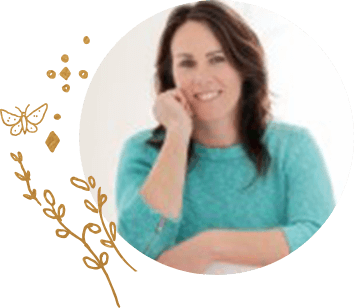 Melissa

Gardiner,

ManaiaWellbeing.co.nz

"The Intuitive Awakening Course with Anna is a wonderful resource for discovering your intuitive gifts, and I highly recommend this Course! It's professional, straight forward, very clearly written and the audio is a lovely addition. My dreaming has always been vivid, but I am now clearly receiving messages from Spirit. This Course has been empowering, allowed me to get to know parts of myself that had been pushed into the background, and opened up a connection with the Spirit World. I feel more whole for it. Thank you, Anna."
Michelle

Kirsch,

 MichelleKirsch.com, Coach & Writer

"I really enjoyed the Intuitive Awakening Course. It was practical, easy to follow, and included simple & effective exercises to practice. The meditations were wonderful.

The course left me feeling more connected to my intuition than ever before and I was finally able to connect with my guides for the first time. Thank you!"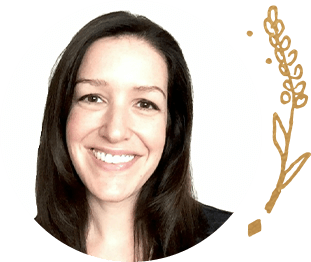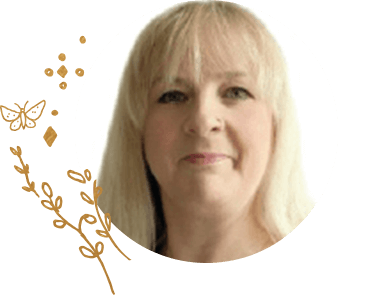 Kate

Strong,

 KateStrong.com

As a professional intuitive myself, and having read a lot of psychic development courses, I found Anna's Intuitive Awakening Course to be refreshing and I was excited to read material and exercises that were new to me. So even though this is beginner's level, I still got something out of it.

In fact the meditations she offers with her course have had a side effect of helping me sleep better, they were very healing. Her style of writing is easy to read and very down to earth. There's nothing in this course you won't be able to use, and the meditations are brilliant.

Anna's knowledge and experience on this subject, and her dedication to sharing her journey and wisdom with her students, makes her relatable and transparent, offering you a real world experience of awakening your psychic abilities."
Nela

Dunato,

NelaDunato.com, Artist, designer & illustrator

"The Intuitive Awakening Course helped me identify which my strongest gifts were. I wouldn't say I was claircognizant before the course, but apparently that is my very strongest gift (along with empathy and clairsentience), which was a surprise.

I think the best thing about the course is that it gives a variety of techniques so you're definitely getting something practical out of it, no matter what gifts are your strongest, but you can also get to practice your weaker ones…there are plenty of techniques in the course I have had good results with.

I loved the guided meditations and exercises to raise vibration. I use them regularly even when I'm not planning to talk to Spirit, just because it feels so good to be clear and aligned.

Thank you for making this course!"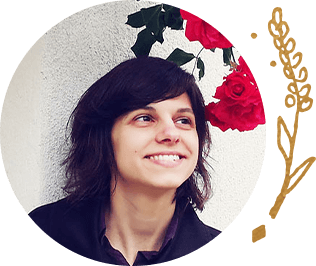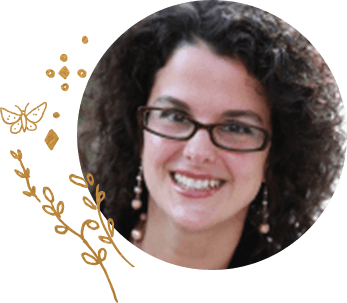 Rachael
"I recently completed the Intuitive Awakening Course and it was great! I learned a great deal.
The course provides a basic understanding of the different ways people receive psychic information and critical steps to take to ensure you fully access spiritual guidance.
I've done some practice readings for people who say I'm very good and accurate. I even did one for one of the other students taking the class who said she was very impressed and hoped she'd have the same results after completing the class.
On a personal level, knowing I can develop psychic abilities and getting more in touch with my spirit guides, angels and Higher Self has brought me a deeper sense of inner peace and self esteem. It has helped me grow as a person.
I highly encourage anyone wanting to start their intuitive journey to take this course!"
Arwen

Dyer,

ArwenDyer.com, Photographer & Creative Arts Therapist

"The Intuitive Awakening Course helped me develop much greater awareness of my intuitive powers and acceptance of them. I learned skills to open chakras and developed awareness of the different types of intuitive knowing. I really liked the way Anna did lessons and used aspects of her own story. Thank you Anna — doing the course really helped me on my journey of intuitive knowing and psychic awareness."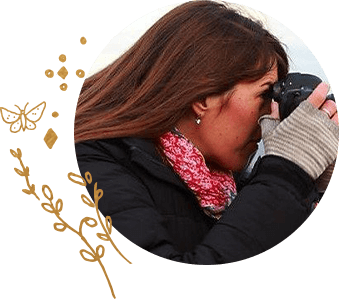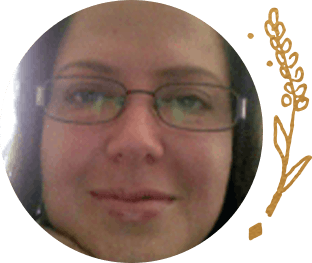 Stephanie
"Anna's Intuitive Awakening Course is the most well written and structured course I've ever taken. The exercises for developing and strengthening gifts were practical and I had great results almost instantly. It also gave me practical and effective tips for managing my empathy. It was very well written, and structured with enough practice to balance the theory."
Lisa

Shows,

 LisaShows.com

"I truly loved the Intuitive Awakening Course. This is an excellent way to explore and feel safe. It was well put together. Intuitive Awakening helped me to gain confidence. It has led me on an awesome journey. I felt safe to keep exploring after the program. Anna is amazing."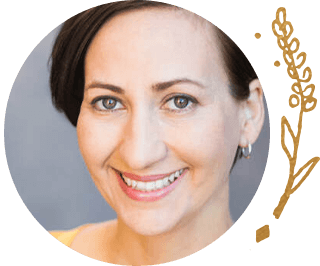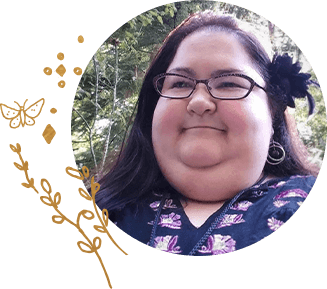 Kacee Leigh
Connolly
"Anna truly covers all the bases from top to bottom. She's done her research and really knows her stuff. You won't be lacking for information when taking her courses. You won't have to chase down info to fill any holes. There aren't any! My clients have noticed an increase in confidence and the speed and flown in which I deliver my readings now."
Michelle

Elliot,

Blue Wren Healing

"When I started the Intuitive Awakening Course with Anna, I was hopeful that I could develop what I thought was a psychic ability within myself. It has been a journey that I have completely loved travelling on. It has opened up my belief in myself, connected me with my spirit guides, angels and higher self.

The course has given me tools to use in times of day to day living, i.e. the breath-work techniques I will use when I am at work or at home to calm or refocus myself. It has also connected me to my spirit world, or more specifically, shown me that I can actually connect! Wow! Anna is a wonderful teacher and I have welcomed her teachings with an open heart. Thank you."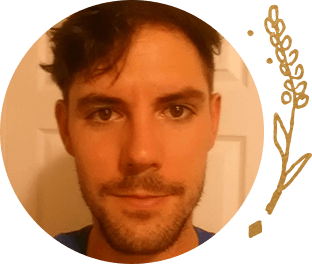 Alex
Bakley
"This is one of the BEST courses I've come across for beginners starting their spiritual path. Anna's "Intuitive Awakening Course" is simple and straight forward. She explains everything that even people who aren't well associated with the subjects can understand. I love her guided meditations that she included with the course. They are soothing and have a professional touch. With her course, you will get to be more in tune with your Higher self, and guides."
Tanya
Montpetit
"I've really enjoyed Anna's "Intuitive Awakening Course". All subjects were very well explained and very easy to follow. I've also really liked the exercises to push ourselves to go further into our practice. The class was very well written and I've learned so much about myself and my gifts and how I can also be a better person and help others into their own journey. Thank you Anna for your uniqueness, for sharing your knowledge and passion."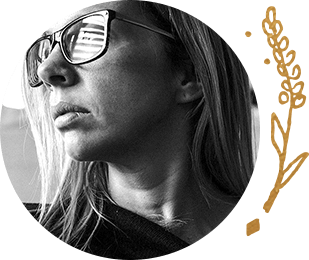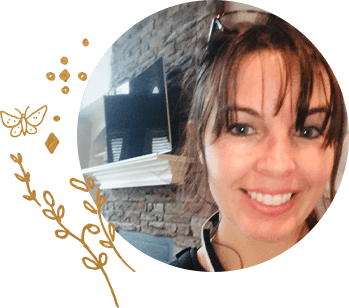 Kelsey
Richards
"Anna's program really goes in depth for each individual to find their own potential and develop it! You may even discover you have a gift you had no idea about! You can take as much time as you need to complete the 'homework' and there are detailed FAQs for any questions. I am still developing my empath gift and feel much more confident in life – that is amazing!"
Sarah

Shoop,

SarahShoop.com

"After taking this course, I feel more comfortable with my own intuitive abilities which has helped my life both personally and professionally. I have a greater understanding of myself and my own unique intuition. I have skills that will last forever and a connection with myself that is worth any price."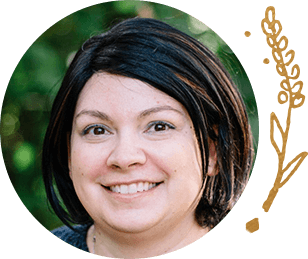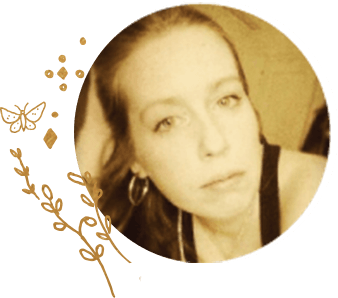 Jill M

Roberts,

ArthurianRomances.com

"Intuitive Awakening helped me listen more to my intuition and trust my vibes. If you're serious about opening yourself up to your own psychic abilities, then this is the course to take. It's helped me listen to my intuition, raise my vibration and inner voice, and open up my claircognizance."
Teilon

Ferreira,

TeilonFerreira.com

"I really enjoyed this course. It was easy to follow, with clear instructions. Anna's voice is so calming and gentle. A true pleasure to hear. The meditations that are included in this course are very powerful and do wonders. I recommend this course to anyone who is looking to connect with their guides and/or their higher self."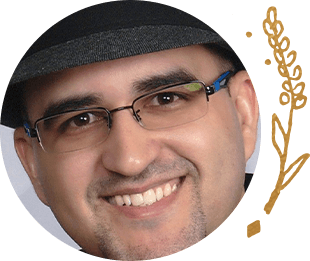 Yvonne
Riley
"The Intuitive Awakening Course helped me understand what it really meant to have psychic abilities, what my strengths were, and how to develop them as well as how to protect myself. I still use the meditations and many other things that I learned! It's like learning to read, once you know how to read, you have the ability to grow and grow."
Sam
"Because of Intuitive Awakening, I did start developing psychic abilities. It was a great course, easy to follow and each chapter short enough to read or listen to in a limited amount of time.
I still go back and read or listen to some selected chapters every now and then. The combination of Anna's voice and British accent is very soothing to listen to. Sometimes it also helps me relax and go to sleep better. I highly recommend this to anybody who is interested in the spiritual world."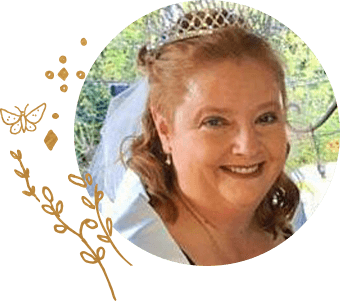 Heather
Beaveres
"Anna's course is a practical introduction to the use of your intuition. It is designed for the 'regular person' with a family and a job, without a lot of jargon or technical requirements. You move at your own pace. I loved that Anna's course covered so many different 'clairs'; other psychics just promote & teach what they themselves are good at. Anna's course has helped me negotiate my new work environment and be a better mom through the use of new channels of knowledge."


3 Installments of
$175 USD