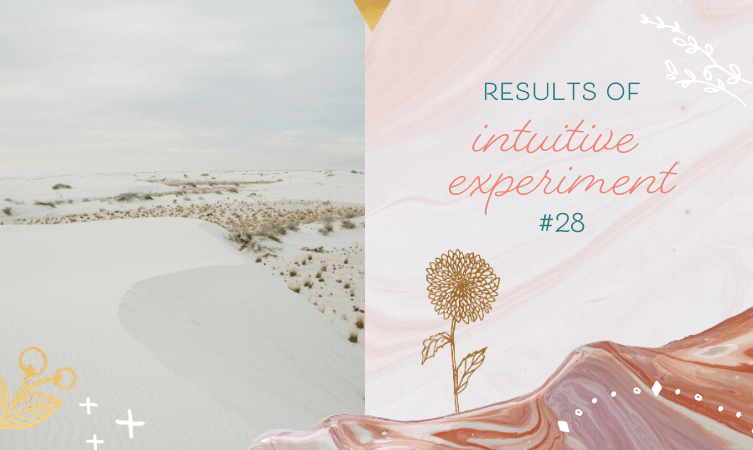 The person in this experiment is Svetlana Alliluyeva, the only daughter and last surviving child of Joseph Stalin and his second wife Nadezhda Alliluyeva. Her defection to the United States in 1967 brought her a great deal of notoriety, and led to a long life of wandering, writing, and searching for love.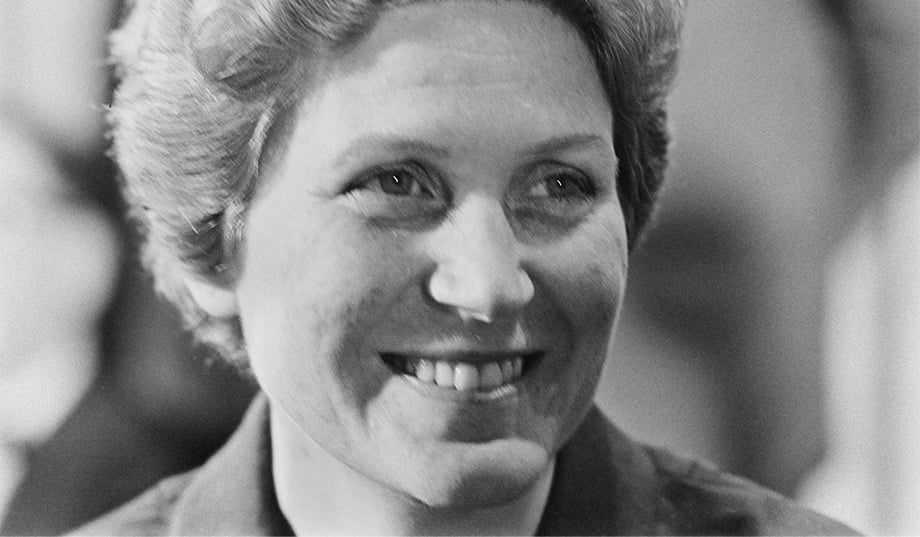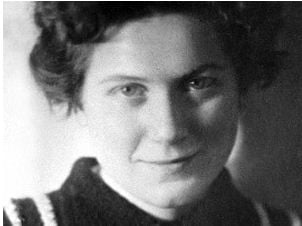 Early Life and Marriages
Alliluyeva was born on February 28, 1926, as Svetlana Iosifovna Stalina. After the death of her father, she adopted her mother's last name. Nadezhda died when Svetlana was only six years old (most likely a suicide), but because her mother's death was officially ruled to be the result of a burst appendix, Svetlana did not learn the truth of it until many years later.
Although Stalin was responsible for the deaths of millions of people under his brutal regime, his relationship with his daughter was initially quite close and loving. He was very affectionate with her, gave her numerous gifts, and referred to her as his "little sparrow." Svetlana became something of a celebrity, with countless infants named after her, and products created specifically in her honor.
When she was 16, Alliluyeva fell in love with 40-year-old Jewish filmmaker Aleksei Kapler. Her father was very much against the union, and Kapler was later sentenced to 10 years in exile near the Arctic Circle.
Then at age 17, Svetlana met and married Grigory Morozov while they were both studying at Moscow University, and they had a son named Iosif in 1945. The marriage was short-lived, however, and they divorced in 1947.
Svetlana married for the second time in 1949, in an arranged union with Yuri Zhdanov, son of Stalin's right hand associate. In 1950 she gave birth to a daughter, Yekaterina, but that marriage failed as well a brief time later.
After Stalin died in 1953, Svetlana found work in Moscow as a lecturer and translator. Her interest was in writing and literature, but her father forced her to study history and politics instead. She was also fluent in several different languages, such as German, French, and English.
In 1963, Svetlana began a relationship with an Indian Communist named Kunwar Brajesh Singh, whom she met while they were both in hospital. They fell deeply in love, but were not allowed to marry. Singh was very ill with bronchiectasis and emphysema, and passed away in 1966. Svetlana was allowed to carry his ashes to India to sprinkle into the Ganges River; while there, she engaged with local customs and gained an interest in religion, abandoning the atheism of her native country. She later referred to Singh as her husband, even though they were never officially married.
Defection to the United States
In 1967, Svetlana arrived at the United States Embassy in New Delhi, and requested political asylum. Despite doubts from the United States that helping her to defect might damage relations with Moscow, President Lyndon B. Johnson approved Svetlana's request, and she was granted asylum on humanitarian grounds. Some reports indicate that the K.G.B. was considering assassinating Alliluyeva at the time, and her departure may have prevented that outcome.
Upon arriving in New York in April 1967, Svetlana denounced the Soviet regime, and published her autobiography, entitled "Twenty Letters to a Friend" in the latter part of that year. The book garnered her $2.5 million in royalties, and was followed in 1969 by her second memoir, "Only One Year."
Alliluyeva initially settled in Princeton, New Jersey, where she continued to denounce her father and the "profoundly corrupt" Soviet system, and eventually converted to Catholicism.
Later Life, Travels, and Death
Despite missing her adult children, Iosif and Yekaterina, who remained in Russia, Svetlana found comfort in a new relationship with William Wesley Peters. Mr. Peters was an apprentice of architect Frank Lloyd Wright, whose widow, Olgivanna Wright, happily encouraged the union. Wright believed that Alliluyeva was the mystical replacement for her own deceased daughter, who was also named Svetlana.
Alliluyeva and Peters married in 1970, and had a daughter, Olga, on May 20, 1971. Svetlana changed her name to Lana Peters, and joined the Taliesin Fellowship – a group of architects and designers in Wisconsin who remained committed to Frank Loyd Wright's work. Finding herself chafing under the strict rules of the fellowship, however, Svetlana's marriage to Peters failed within two years. She obtained US citizenship in 1978, then moved to Cambridge, England with her daughter in 1982.
Svetlana returned to the Soviet Union in 1984, in the hopes of reconciling with her older children, with whom she had had very little communication since her departure. At this point Alliluyeva began to denounce the West, claiming that she had been a pet of the C.I.A., and had not known "one single day" of freedom during her life there.
The hoped-for reconciliation with her children did not materialize, however, and in 1986 she returned to the United States – settling once again in Wisconsin, and claiming that her anti-Western sentiments had simply been mistranslated.
Svetlana's latter years involved a great deal of moving around: from the United States to the United Kingdom, where she became a British citizen in 1992, then back to the U.S. to live on a permanent visa, although she chose to remain a British citizen.
Despite her travels, she always returned eventually to Wisconsin, however, and it was there that she died at age 85 on November 22, 2011, from complications due to colon cancer.
Intuitive Hits
A few readers picked up on Svetlana's Russian ancestry – great work there! Many of you also correctly observed that she had three children, and that she was the child of a well-known, powerful political figure. Kudos to Eagle for picking up on 1926, which is the year Alliluyeva was born.
Shondra's vision of a bird in connection to Svetlana is particularly interesting, since her father often referred to her as "little sparrow." Those who felt that Alliluyeva may have had mental instabilities might have been picking up on the enormous stress and feeling of persecution that she suffered from being the daughter of such an infamous figure.
Sheena is also correct in noting that Alliluyeva suffered abuse and great loss while growing up, and Lindy picked up on the death of Svetlana's mother in early childhood.
Several readers also pointed out on the fact that Svetlana was a writer and lecturer. As Victoria Arrington observed, Alliluyeva had a painful experience as a mother, due to the prolonged separation from her older children after her defection to the United States. And she did indeed pass from cancer, as Erin correctly noted.
Johanna was right to say that Svetlana had been cherished and protected in childhood, but had a much more difficult road to travel when she was older. This may have provoked her more literal fondness for traveling, and her inability to settle down or find true peace in any one location, as Isla, Jess, and Mon observed.
Alliluyeva may have been a bit of a nomad, but it is clear that (as David pointed out), her experience of persecution, trauma, and wartime had a profound effect on the way she experienced life in her latter years. She always seemed to be searching for a sense of permanence, location, and meaning that she perhaps never quite achieved, but which was certainly understandable under the circumstances. Svetlana deserves credit for the fact that she continued to seek it out, though, which in the end may be the best that can be expected of anyone traveling on their own spiritual journey.
Overall, there were a lot of astute and specific hits from readers this time around. Keep brushing up on your skills, and another experiment will be posted soon!

Would you like to learn how to receive direct guidance from your Higher self and Spirit Guides, and find out more about your soul's purpose?
You might be interested in my Intuitive Awakening Course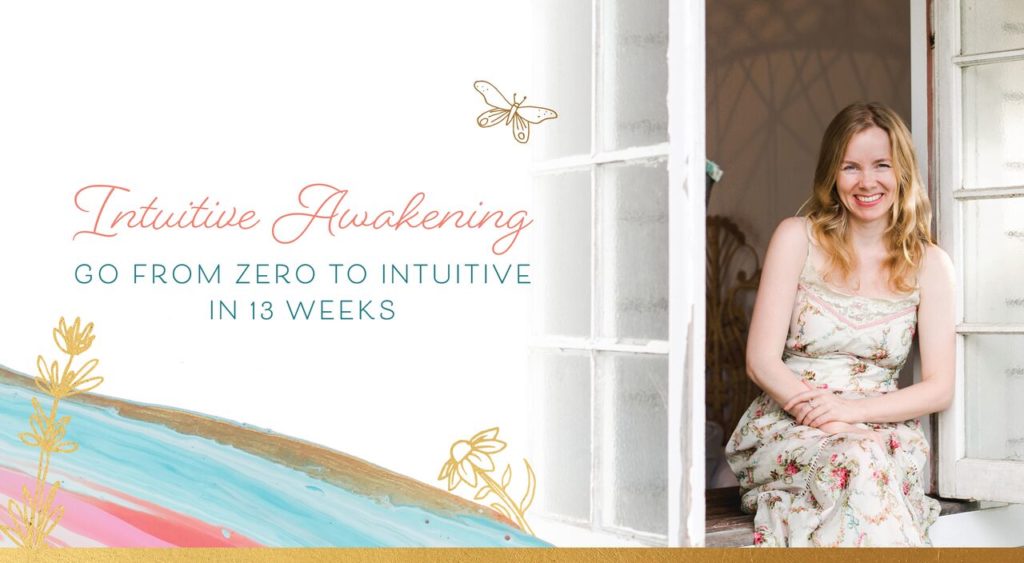 Here are some of the things past students have said about it: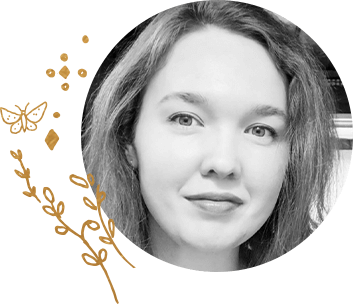 Victoria
Musgrove
"Anna is an incredible teacher. Her program is put together in just the right order, filled with effective practical information and tools, and devoid of filler and fluff. Despite my long history with intuitive methods, I learned new and useful information from her Intuitive Awakening Course, especially in regards to removing energy and emotions that do not belong to me, a more thorough understanding of the many forms of clairs we each possess and specific methods to develop each of them, as well as her unique visualization method for opening and closing our chakras. I am very impressed with Anna and the great care and knowledge she offers in her courses and through her general website."
Tanya
Montpetit
"I've really enjoyed Anna's "Intuitive Awakening Course". All subjects were very well explained and very easy to follow. I've also really liked the exercises to push ourselves to go further into our practice. The class was very well written and I've learned so much about myself and my gifts and how I can also be a better person and help others into their own journey. Thank you Anna for your uniqueness, for sharing your knowledge and passion."