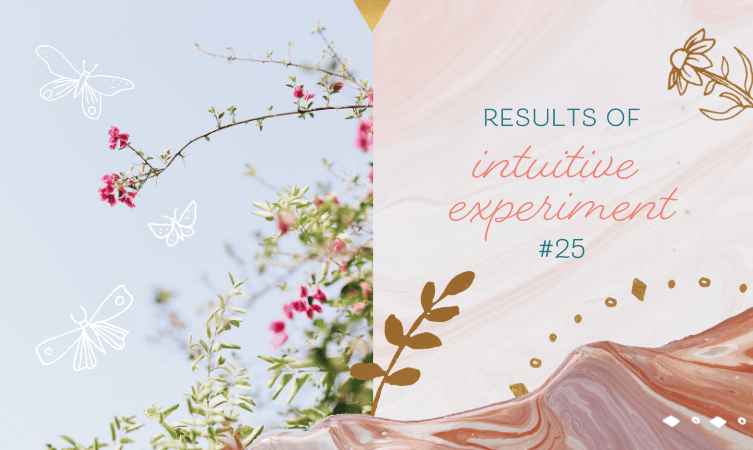 I enjoyed reading the comments of all who took part in intuitive experiment #25.
It was not an easy one, and the photo is not the best quality either, so well done for having a go. (A few of you got some good intuitive hits – in particular, well done to Terri for picking up on the name, also to Andrea, Mere Dreamer and Maureen.)
So, who was the woman in the picture?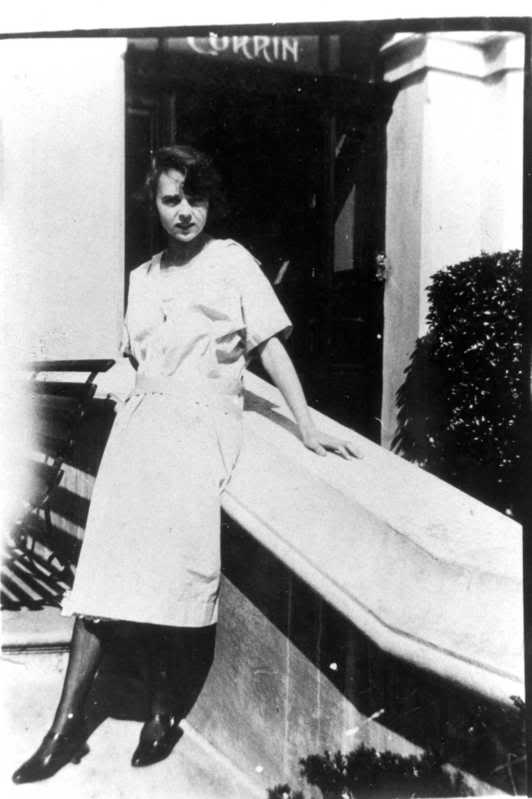 She was my great-grandmother, Ida Margaret Sayce (nee Smith.)
Early Life
Ida was born around 1908 in Birkenhead, UK (near Liverpool.) Her father, Robert Henry Smith, was born in Cork, Ireland and her mother Margaret was from the Isle of Man. She had 2 brothers and 3 sisters, and the family also adopted a cousin.
(And funnily enough, this week I am visiting Co. Cork, the birth place of my great-great grandfather…)
What I know about her early life comes from my grandmother and census records. Ida's father worked as a cook on a ship and was apparently fond of a drink (I am not 100% sure but this may well have been a euphemism for a more serious alcohol problem.) I am also guessing that he would have been absent for much of the time due to his work. She grew up in a modest, terraced house not far from the docks in Birkenhead.
In this picture she is a teenager, visiting her grandparents in the Isle of Man.
She met and married her husband Wilfred in 1926 when he became her parents' lodger. They had three children – James born in 1927, John born in 1931, and my grandmother, born in 1934.
They lived in the village of Port Sunlight and Wilfred worked at the Port Sunlight soap factory as an engineer or a foreman (can't remember which.) He was also a keen gardener and kept the family fed during the war and rationing years, with the produce from his allotment.
As the family lived close to the important port city of Liverpool during World War 2, a lot of bombs were being dropped around their local area, and they sheltered in their rather inadequate bomb shelter under the stairs. I remember my grandmother telling me about seeing bombed out houses, dead bodies and schoolmates absent from school, never to return.
Tragedy struck the family when Ida's beloved eldest son John collapsed and died suddenly at the local swimming baths in 1946, aged 15. He had an undiagnosed heart problem.
At some point in her thirties or forties, Ida contracted multiple sclerosis, and was confined to a wheelchair.
My grandmother told me that a kindly neighbour used to come round regularly to clean and help out. I imagine that Ida's husband would have been rather overwhelmed with the responsibilities of his job, looking after the house, children and his ill wife.
It is interesting that some people picked up on nursing. She was not a nurse, but she would have been nursed and looked after for some of her adult life, as her condition grew worse.
Ida died in 1955 at age 47, I am guessing from complications of MS.
What was she like as a person?
When I went for a mediumship reading a couple of years ago, the medium told me that Ida (whose surname I adopted as my own a few years ago) was coming through. The medium said she was a lovely, sweet, shy lady, which was also the impression I had got from my grandmother.
Tuning into her myself, I feel a sense of quiet strength and perseverance. She was not someone to rock the boat or go against social norms.
I also feel a strong sense of keeping things hidden. And also repressed emotion, including grief and suffering. Due to the era, family background and culture she lived in, there was a lot of 'stiff upper lip' behaviour and things that went unsaid between family members. I believe that this emotional repression, and the grief caused both by Ida's suffering and her son's untimely death, had a huge impact on my grandmother and as a result, on the emotional life of later generations of the family.
I think that her desire to hide her emotions actually made her more difficult to read, for many of you. So if you did not do well on this one, I hope you'll have another go next time. Practice really is the most important component for improving on these exercises.
A couple of questions for those who took part:
How did you do with this experiment?
What, if anything, did you learn about your intuitive process as a result?
Please leave a comment below!
PS. Do you have an idea for an intuitive experiment subject? If you know of a kinda famous (but also sort of obscure) person with an interesting story (must be in public life or deceased) please do send in your idea.

Would you like to learn how to receive direct guidance from your Higher self and Spirit Guides, and find out more about your soul's purpose?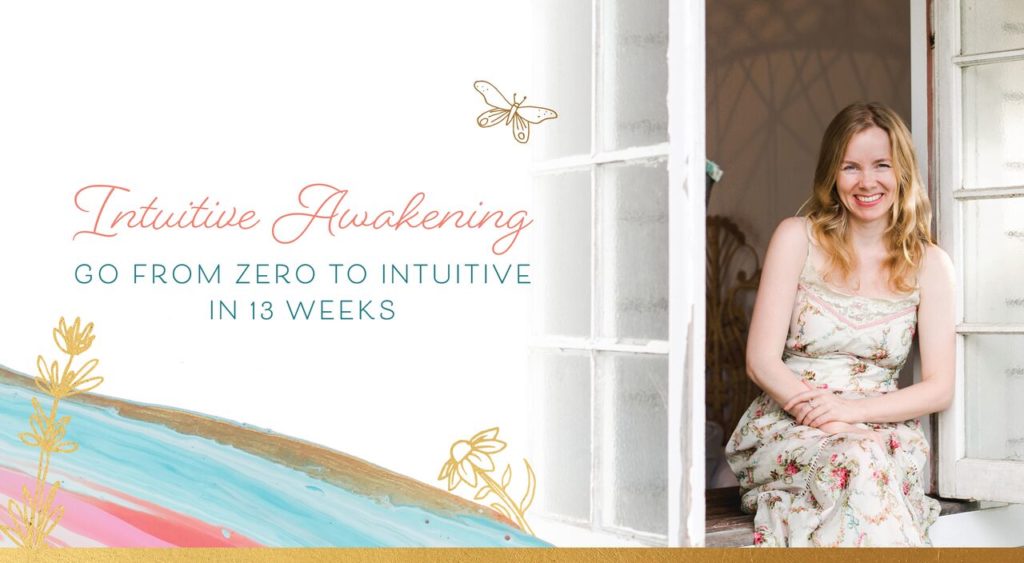 Then you may be interested in my Intuitive Awakening Course. Here are some of the things past students have said about it:
I truly loved the Intuitive Awakening Program
"This is an excellent way to explore and feel safe. It was well put together. Intuitive Awakening helped me to gain confidence. It has led me on an awesome journey. I felt safe to keep exploring after the program."
I was amazed by the things I could do and now I trust my insights completely.
"I can't say enough about Intuitive Awakening. It is really powerful and the bonus chapter is very helpful. Thank you so much for developing a course that will enable anyone to develop their natural intuitive abilities. I really liked the meditations. This really helped me become still. I liked all the exercises for learning if you are clairvoyant, clairsentient, etc. They were well-thought out and fun.
If you are serious about strengthening your intuitive skills, this well-thought out Intuitive Awakening course is excellent. It teaches you step by step how to tap into your intuition while working at your own pace. It is extremely comprehensive and I would recommend it to anyone.I have enjoyed every module so far, and I have taken other intuitive courses. Thank you for creating such a powerful course! Wonderful work!!!"
Developing my intuitive abilities has brought me a greater sense of inner peace and self esteem.
"I recently completed the Intuitive Awakening course and it was great! It was a good foundational course and I learned a great deal.The course provides an understanding of the different ways people receive intuitive information and critical steps to take to ensure you fully access spiritual guidance.I've done some practice readings for people who say I'm very good and accurate. I even did one for one of the other students taking the class who said she was very impressed and hoped she'd have the same results after completing the class.
On a personal level, knowing I can develop intuitive abilities and getting more in touch with my spirit guides, angels and Higher Self has brought me a deeper sense of inner peace and self esteem. It has helped me grow as a person. I highly encourage anyone wanting to start their intuitive journey to take this course!"