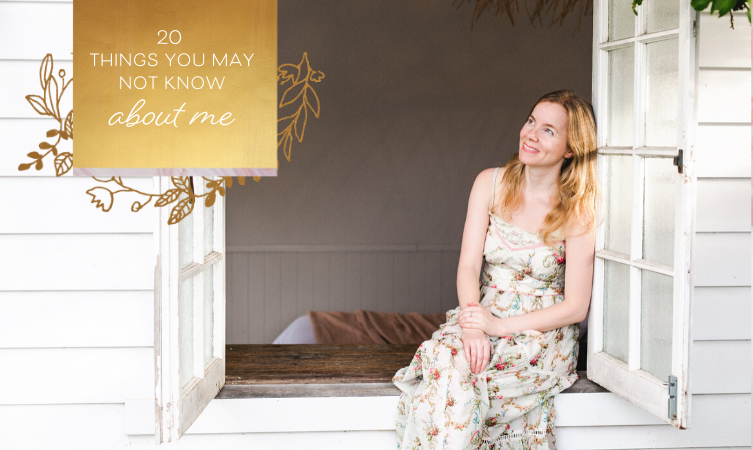 I have had my website redesigned recently, and there isn't too much information about who I am, on my new page, and so I thought I'd write a bit about me aka the person behind the website, to introduce myself to all the new readers and subscribers that have joined lately. If you read it, I would love for you to tell me if we have something in common, and something about yourself, too, by leaving me a comment

 Hopefully it's not too boring or too much info, but here we go:


1. My surname (Sayce) is nothing to do with the famous Akashic Record reader Edgar Cayce. Sayce means 'Englishman' or 'outlander' in Welsh. It comes from Shropshire, where my grandmother is from. 'Sayce' is found almost exclusively in the counties which border Wales, such as Shropshire and Herefordshire.
2. I trained as a professional intuitive & Akashic Record reader in 2007. I'm so glad I learned to read the Akashic Records before I learned anything else, because it gave me a fantastic foundation going forward. Before I learned to read the Akashic Records, I ordered an Akashic Record reading with the reader who would later become my teacher. I dreamt of the reading, the night before I got it, and uncannily in the actual reading she ended up telling me much of what she told me in the dream.
3. I was brought up in Cheshire, UK and I had 4 brothers (and no sisters) although my older brother passed away in 2018.
4. I travelled full time for 4 years from 2015-2019 and during that time did over 50 house sits altogether in the UK, New Zealand, Australia, Thailand, Malaysia and Hong Kong. I now live in Wellington, NZ.
5. I spent much of my twenties and thirties in New Zealand, living for most of the time in the Marlborough region. As part of my travels over the last 4 years, I went to every town and region in the north island of New Zealand, except Gisborne.
6. I got into the spiritual field because of my fascination with past lives. Growing up I had a lot of what I now recognise as past life dreams. I've done 14 past life regressions as a client and I also trained in past life regression (although I don't practise.) According to my past life regressions, my two most recent past lives were as a truck driver in California who died pretty young in the 70s, and a romany gypsy near Thessaloniki, Greece during WW2, working for a Jewish family in a kitchen. This may explain why I love both driving and cooking. Also I am obsessed with 70s music and always have been.
7. I'm a serious chocaholic. I only like the hard stuff (70% + cocoa.) My favourite is Green & Blacks 70%
8. I'm a natural blonde and do not really tan. I just go red in the sun.
9. I'm INFJ and seem to attract a fair few INFJ students & clients, despite this Myers Briggs type being apparently rare.
10. My favourite place in the world is the Cairngorms, in the Scottish Highlands.
11. This website has been in existence since 2008.
12. I studied French & Spanish at Uni and speak both languages.
13. I don't watch TV or movies anymore. I used to, up until about 3 years ago but I lost interest then and haven't watched since.
14. My numerology life path is 5.
15. I'm aquarius with libra rising and taurus moon. The rest of my chart is almost completely scorpio and capricorn.
16. I had a rare disease when I was little called Perthes disease.
17. I really hate swimming and putting my head underwater.
18. I love cats and most of my social media activity revolves around them. My favourite celebrity cats on Facebook are 1bike1world, about a man from Scotland who is biking round the world with a kitten he found along the way. And I also love the Facebook page 'the Wondrous Adventures of Mittens', chronicling the adventures of a very extroverted and friendly cat in Wellington, NZ who was recently given the keys to the city by the mayor, for keeping people entertained with his antics during lockdown.
19. My grandmother was a graphologist and I know how to analyse handwriting. I get intuitive information about a person when I see their handwriting.
20. I'm only 5ft tall.
Do we have something in common? Please leave a comment and tell me something about yourself.