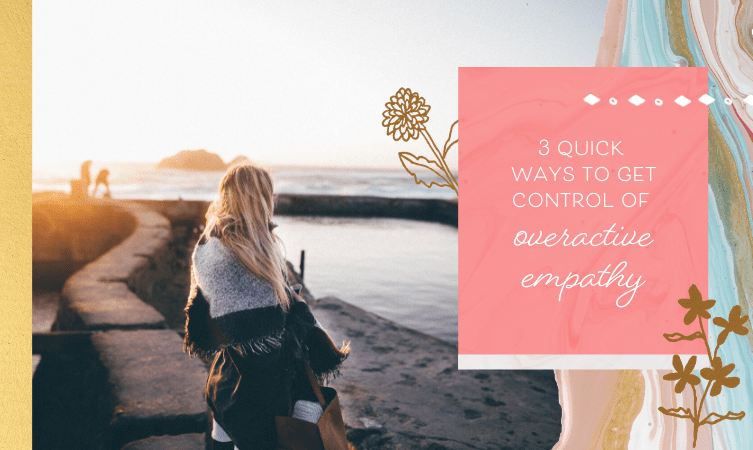 You know when you get a glimpse into someone else's emotional experience or their pain?  You can really feel it for a moment and sometimes it might bring you to tears or motivate you to help someone.  That's empathy.
Overactive empathy, on the other hand, is when you have that experience of opening up to someone else's emotions and experience, but then instead of coming back to yourself afterwards and being centered in your own needs and feelings, you remain 'out there' – absorbed in everyone else's 'stuff'.  In social situations, you can sense what everyone else is feeling and thinking.  Even walking past people in the street, you can feel and sense what is going on with them.  Physical empaths can even pick up physical pains and aches that aren't theirs.
(If you want to find out more about the symptoms of overactive empathy, read this article: Is Overactive Empathy Ruining Your Life?)
The Downside of Overactive Empathy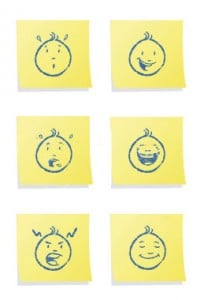 While your energy is 'doing the rounds' and picking up on what everyone else is doing and feeling, your life becomes charged with emotions and pain that aren't even yours and it becomes difficult to maintain a state of focus or centredness.  Meanwhile, what you feel and need can go completely neglected.
Overactive empathy can lead to people-pleasing, self-sacrifice and self-neglect.  It can also lead to co-dependence because when you can feel other people's emotions to such a degree, they become yours and you want to help more than is appropriate.
This is one of the things some psychic and spiritual people struggle with.
In this article, I'm going to give a few practical tips to help you to overcome overactive empathy.
1. Pay Attention to How YOU Feel
In order to get centred, you need to check in with yourself emotionally at least once a day and tune in to how you feel. Make a log before you go to bed of how you feel and why.  When people ask you to do something, before you say yes, check in with how you feel about it.  Don't just feel their need and then respond to that.  Take time to become centered and for your feelings to come through.  Sometimes your own feelings about things take time to come through when you're too tuned in to everyone else's.
Meditation can also be a good centering tool if you do it regularly and imagine recalling your energy back from other people and feeling complete again. When I feel like my energy is 'out there' and ungrounded (especially after I've been working on the computer and internet all day) I often do a visualization where I see my energy coming back to me from the internet sites I've visited, the people I've talked to, the spirits I've spoken to and the clients I've worked with. A visualization like that just sets the intention to bring your energy back to you and can be very helpful.
2. Get into the habit of asking Source to take away energies that aren't yours
When you feel overwhelmed, or like you lost yourself in interactions with other people, try taking three deep, long breaths, then saying this little prayer:
"I now call on the power of Source/God and the Archangels to remove from my energy field all energies that do not belong to me.  It is done, it is done, it is done."
You can make your own little prayer or memorize the one above.  It doesn't need to be complicated or long. As you can see, the prayer above is short and simple. Calling on source/the angels is very powerful for clearing out energies and it works.
3. Give yourself permission to enjoy yourself
Most empaths are not having fun in their interactions with other people.  They often have the attitude that they are here to help others who are suffering.  They often feel dutiful and feel responsible for other people's feelings – they feel they are there to help others to feel better.
To remedy this, focus on having fun in your interactions with others.  In social situations, if you're not having fun then don't engage so much with the person you're talking to. When you're talking to someone who is draining your energy, intend to pull back.  Put your enjoyment first in social situations and pay less attention to other people than you would normally.  This may sound incredibly selfish but the fact is that many empaths need this change in approach.
I also wrote another article to help you to diagnose where empathy might be 'running' you:
Is Overactive Empathy Ruining Your Life

Are you an empath who feels like your empathy gift is more of a curse than a blessing? If so, I invite you to download the free preview of my book The Empath's Toolkit: A Guide to Recovery for the Overwhelmed Empath below!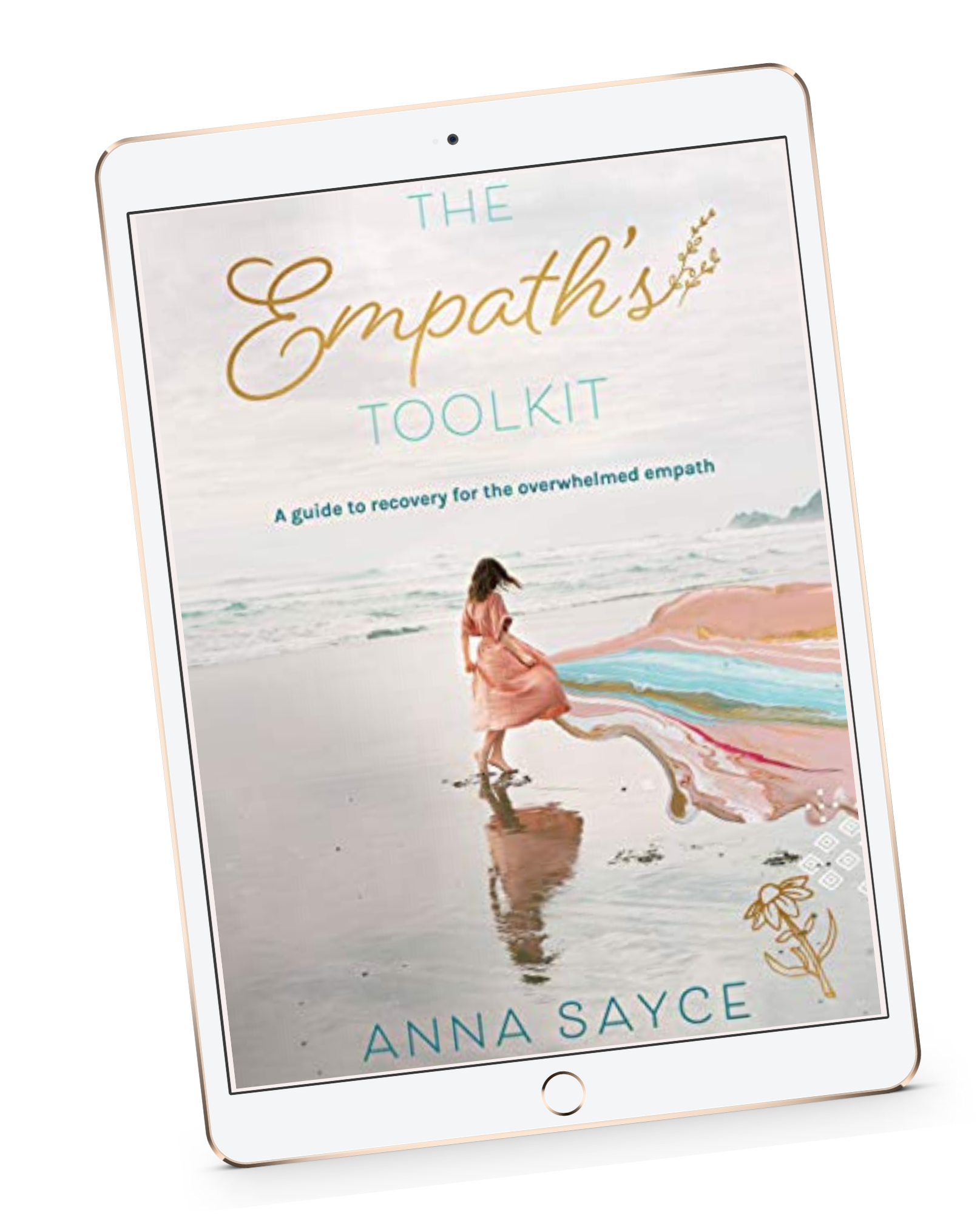 Download the Free Preview
of Anna's Book The Empath's Toolkit…
…Packed with Instructions and Tips on How to Come Back
Into Balance with Your Amazing Empath Gifts.