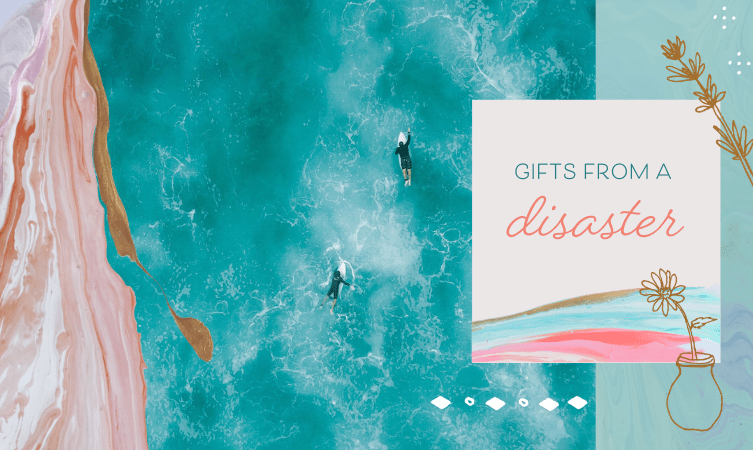 Three weeks ago, a major earthquake hit my home city of Christchurch. In three short weeks, I witnessed destruction, and death. I learned that time really does slow down when you think you're about to die, and that people are incredibly good.
The earthquake experience probably made a mark on me somewhere, in lots of places.
It blows my mind that three weeks ago I had no idea I'd be swapping my cramped, one-bedroom inner city apartment for a big, beautiful house five hours up the road in sunny Blenheim, a semi-rural town.  It's weird seeing the hand of fate move through your life and sweep away many things at once.
I am a big believer that we purposely sign up for certain difficult experiences in life which can help us grow. I believe that good comes out of such events for the soul, in terms of spiritual wealth and wisdom.  I know this can be a particularly hard thing to swallow especially when the pain is very great from loss and heartbreak in a natural disaster, for example. But for me there is just no other conclusion – I was born believing that events don't happen at random.
I was definitely meant to be in Christchurch on the day of the earthquake.  In fact, 12 hours before it happened, I was out of town, visiting my mum 5 hours away from Christchurch.  I could have stayed longer at my mum's house but felt a strong urge the afternoon before to come home.  I was filled with frustration because I had the impression I was in a go-slow pace right now, and was not going to move ahead in my work for a while. But I wanted to get back home – I stubbornly decided I was going to move forward and get things done, by hook or by crook.
Out of the disaster and heartbreak have come so many gifts, it sounds so blasphemous that I want to erase it.
Now when my higher self and spirit guides speak to me, I listen.  I understand fully that the higher self and other spiritual sources have the blueprint for my life, for our lives.  My higher self may know that disaster is around the corner, or indeed the opposite. So when I feel it's time to slow down, speed up, rest, work, play, even at the time – especially at the time – when it makes no sense, I now listen.
Greater respect for the bigger picture that I cannot see, and for my place in it as a humble thinking, breathing, digesting, feeling, not-knowing human. For me, those are the gifts of my earthquake experience.