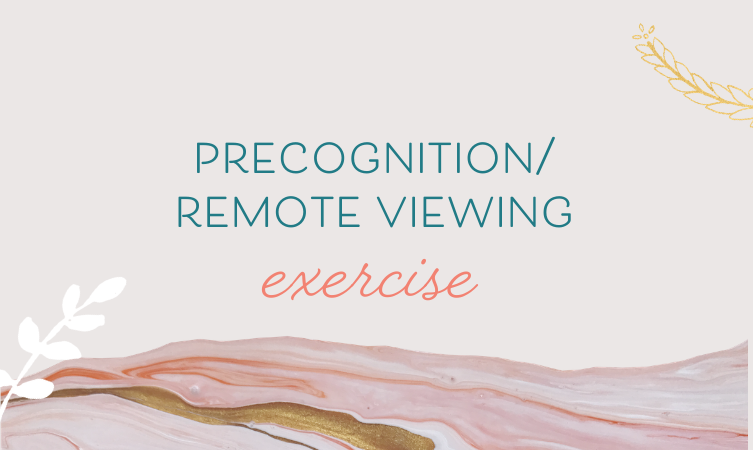 I sometimes post intuitive experiments on here for psychic developers to have a go at. This involves me posting a photo of an obscure person from history and then asking people to tune in and try to get info on who the person is.
In this exercise today, I am doing something similar but also a bit different. It's an exercise that was inspired by a book called 'The Premonition Code'.
It involves remote viewing or precognition, which is about seeing something that will occur in the future. 
For this exercise, I have picked a photo and I will post it this Friday (NZ time). The photo was picked at random and is currently stored on my computer hard drive with the title 'image4.png'. This is what I want you to tune into, and try to 'see' what it contains.
Imagine that you're seeing the photo I chose on Friday (or Thursday US time). What is it?
For this exercise, you might also want to do a bit of meditation first to get your mind still. 
How you will receive information during this exercise will likely depend on your intuitive gifts. If you're clairvoyant, you may 'see' the photo in your mind's eye. If you're claircognizant, you may know what the photo contains and I want you to go with the first thought that comes into your head. If you're clairaudient, you may hear something about the image and clairsentients may pick up on a 'feel' or atmosphere that the photo has. (You can find out which are your strongest intuitive gifts by taking the quiz that is on the homepage of my website.)
Here are some questions to help you. These questions are entirely random; they're just to help you with the process and they are not chosen according to what the image does actually contain.
Does this image contain:
Any people or a person?
Any animals?
Where was the image taken?
Is it indoors or outdoors?
Do you see any colours?
Is it from a particular time period that is not in the present or is it in the present?
Does it contain natural surroundings or is it in urban surroundings?
Does it contain any man made structures or things?
Does it have any vegetation in it?
Is it ugly, aesthetically pleasing or neutral?
Good luck and make sure to come back on Friday to see if you were right!
Update 7th June 2021: You can find the results of this exercise here.