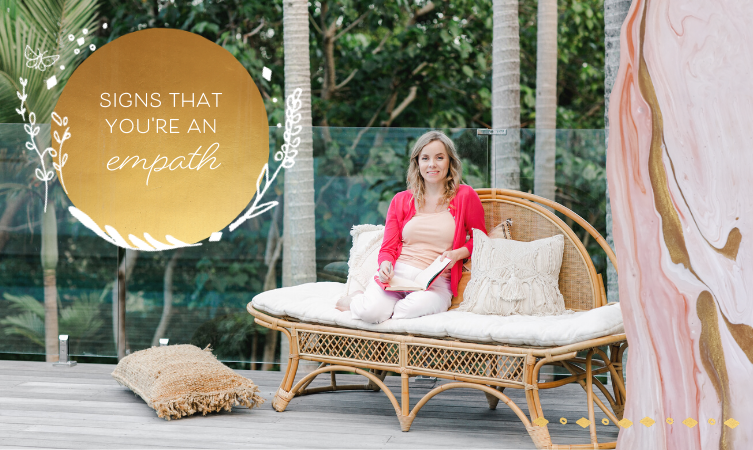 What's an empath?
In short, an empath is someone who feels what other people are feeling.  This doesn't mean you can get an idea for how other people feel just some of the time.  Being an empath means you were born with the ability to enter someone else's aura and explore another person's feelings and experience of life, on an intimate level. Much of the time this is done unconsciously. On the upside, you know what it feels like to be another person, so you're often great at relating to others. Empathy is also a psychic gift and you can use it to read other people.
On the downside…well, there are a few downsides until you learn to manage it better.  One of them is that you are like a sponge (who is often full of other peoples' emotions – the conscious one and the unconscious ones.)
It gets tiring.  That's why I wrote this article.  Plenty of people are empaths without knowing it.  When that is the case for you, you might have the feeling that you're 'weird' or unusual, in that you have sensitivity issues that other people don't have.  But you're not always sure what they are. Let's see if you can relate to the following…
Signs that you're an empath include:
Feeling the world's suffering on a large scale and wishing you could do something to help. Ironically, this makes you less equipped to help, because you feel overwhelmed
Finding it difficult to watch the news or distressing images because you feel the pain of the person/people you're watching – as if you're them
Finding it difficult to fully be present to yourself and your own feelings when conversing with other people. This is because you're busy exploring their aura and responses to life – not your own
Shyness – empathy can make you somewhat self-conscious as you're very aware of the effect your words have on another person and what they're thinking and feeling in response
A tendency to say yes to the requests and demands of other people – almost as a reflex; without thinking about whether you actually want to. When you're so immersed in another person's experience of life and what they need – how can you say no? It's only afterwards that you realize you forgot yourself and your own needs
A general tendency to put your needs last, or serve others at your own expense
A liking for distance in relationships, and for solitude.  This occurs because as an empath, intimacy and closeness is your default.  But when you don't know how to stop yourself from exploring other peoples' auras, you need some space on your own, where you aren't around other people
Feeling an affinity with the animal kingdom.  When you're an animal empath, you can get a feel for how other species experience life and you are able to relate to animals on a deep level.  Some people are plant empaths, so the same is possible for plants
Feeling responsible for how other people feel – and going out of your way to help them to feel better (even when it doesn't serve you.)  After all – you feel their emotions so keenly
A tendency to let relationships and friendships get too heavy (and too close) – too fast
A strange tendency to feel aches and pains, but only around certain people
Finding yourself often in a counselling role, where people dump their emotions on you, and being very drained by it
An emotional over-identification with characters in novels, films and plays. It doesn't matter that they're not real – you can still feel how they felt
A tendency to forget to have fun and lighten up.
Empaths are usually deeply spiritual people, simply because the gift of empathy allows you to experience oneness. This in turn gives you an expanded perspective on other people and on life.

Are you an empath who feels like your empathy gift is more of a curse than a blessing? If so, I invite you to download the free preview of my book The Empath's Toolkit: A Guide to Recovery for the Overwhelmed Empath below!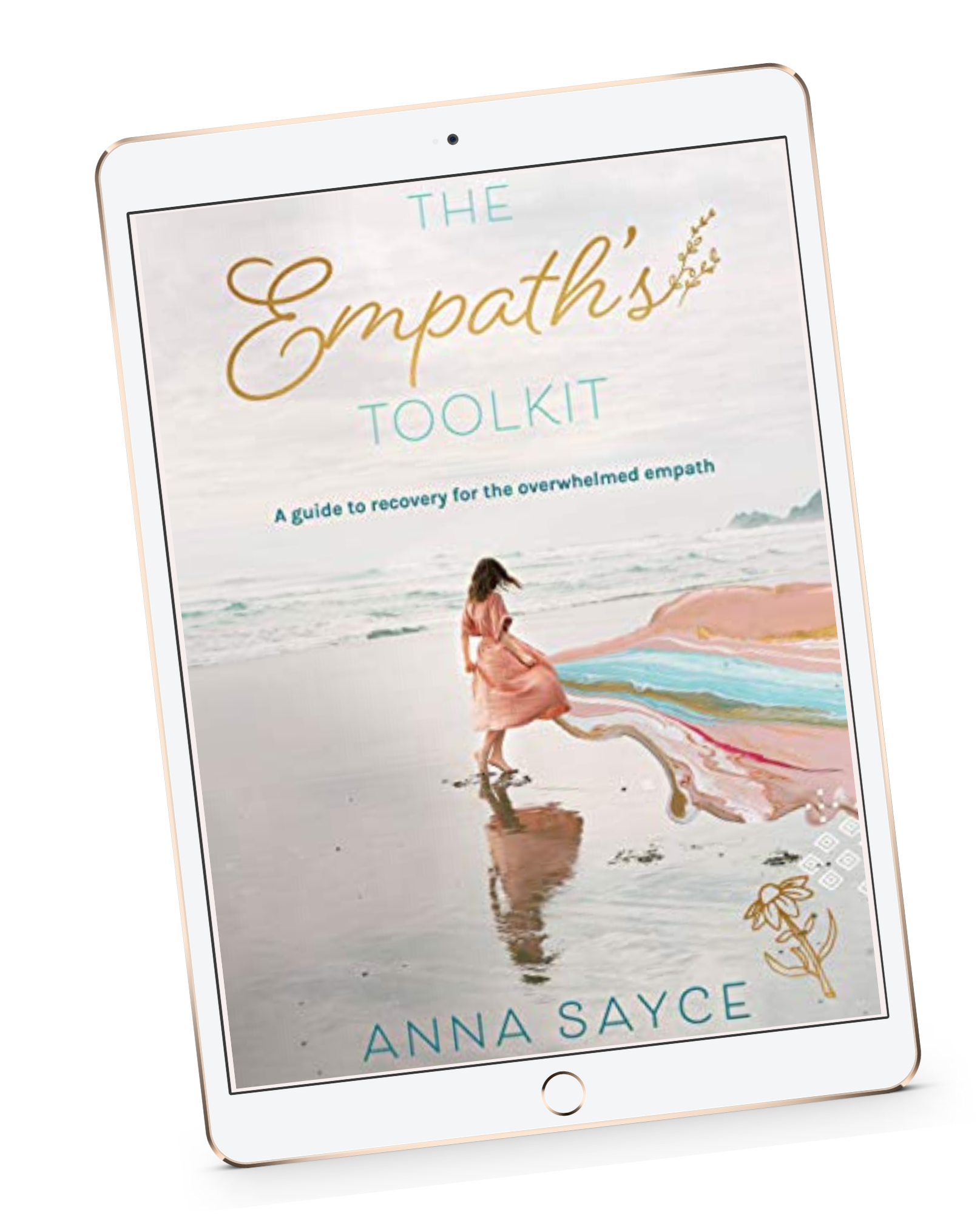 Download the Free Preview
of Anna's Book The Empath's Toolkit…
…Packed with Instructions and Tips on How to Come Back
Into Balance with Your Amazing Empath Gifts.