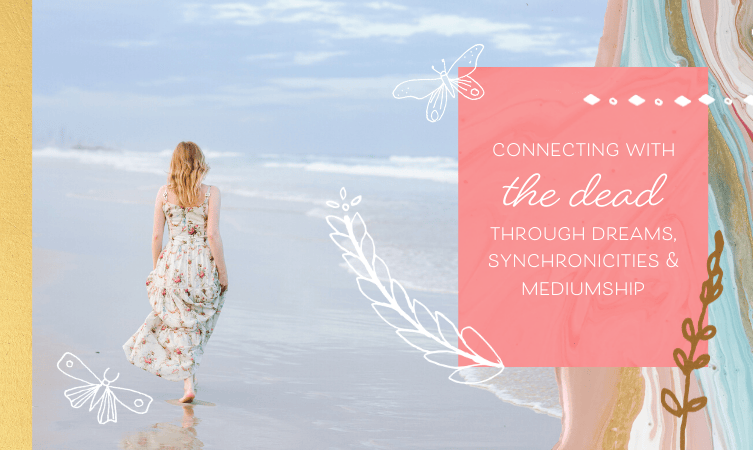 Nine months ago, my beloved cat, Big Boy, passed away. I had never lost anyone so close to me (at least not through death) and I was devastated. Fellow pet owners will know what I'm talking about – the bond between a person and their companion animal can be a very strong one. (I am also a huge, crazy cat lover on the scale of the woman in this YouTube video, which made us even more bonded… 🙂 )
Since then, I have had a lot of interesting experiences connecting with Big Boy from the other side, and his death deepened my connection to Spirit. I wanted to share these experiences here, but before I do, a bit of backstory.
I posted this on Facebook shortly after he passed away:
"Sorry folks the intuitive experiment results are not going to come out today. My beloved cat unexpectedly passed away today.

This was my Big Boy.

I loved him so very much.

I got him from the SPCA almost 3.5 years ago. I saw him and knew straight away he was the right cat for me.

He was so nervous and frightened of everyone except me. But he was also so affectionate and loving, and we had the strongest bond. It was clear he had been someone's beloved cat before.

I got Big Boy at a time in my life when I felt very alone, but he was my constant companion, and he was on my lap at every opportunity, getting into bed with me at night to snuggle and always trying to get into the room during my client sessions. Sometimes I felt like a stay at home cat mama with my baby following me everywhere.

Soon after he came to live with me he left me a headless rabbit next to the bed, And I felt it was his rather gruesome way of thanking me for rescuing him. He didn't catch anything again after that.

I always wondered how he ended up so nervous with everyone else except me. I got a reading from an animal intuitive who told me that he had lived with a lady who loved him but she had a boyfriend who didn't, and eventually the boyfriend dropped him off at the SPCA and told the lady he ran away. That made sense because he was found wandering right by the SPCA.

Big Boy told the intuitive we rescued each other. He opened up my heart.

Goodbye, my dearest, dearest Big boy. I'm so glad we spent that time together and I'm so glad I told you I loved you every day and cuddled you so much when I felt I should have been doing other things instead. I did often think, "I really should be doing something else right now, but I won't be able to cuddle him when he's gone."

I'm so glad I had my priorities straight, my love."
How the Bond Between Us Lives On
I found that pretty soon after he passed away, I was not alone in my grief – I felt him around me a lot. I also heard his 'voice' clearly.
He also came through to a medium I visited the week after he passed. She thought that I had lost my infant son, and that I had a pond in my garden, with fish in it, that my 'son' loved to be close to.
Obviously Big Boy was not my human child, but was possibly the closest thing I'll experience to having a child. He also loved the pond in my garden and indeed loved to watch the fish.
I received other signs from Big Boy, too.
Signs from Nature
I had Big Boy cremated and decided that I would scatter his ashes at Monkey Bay which is near my home.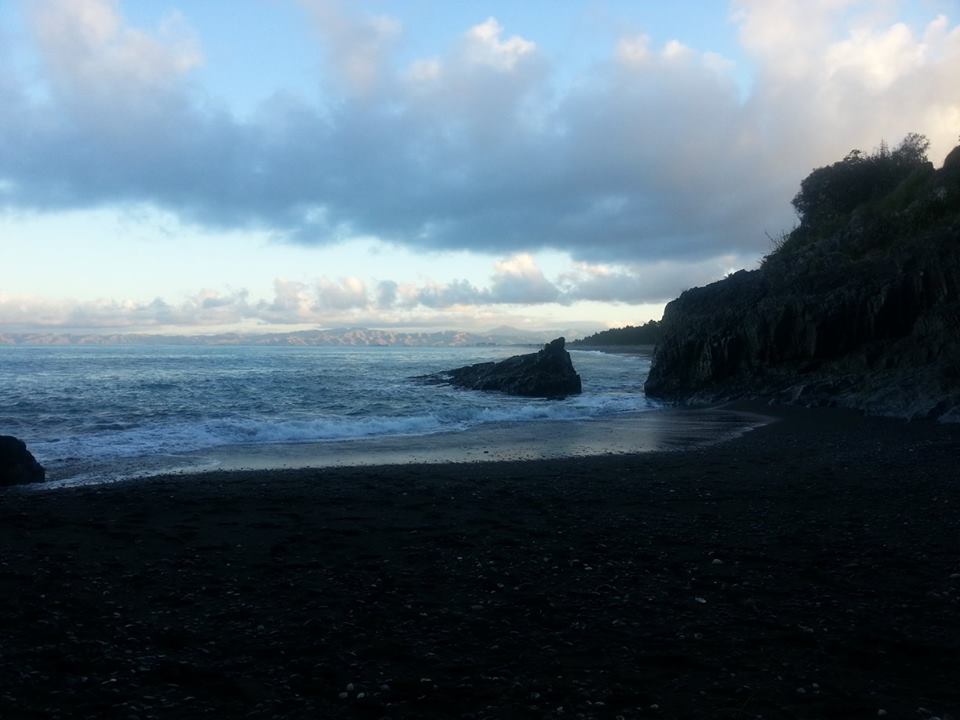 The week before his ashes came back, I told Spirit I wanted to throw a Calla lily into the sea with the ashes. I wasn't sure if this would be possible, as none of the Calla lilies which grew in my backyard were in flower yet.
The ashes came back on a Friday and I had one perfect, first-of-the-season lily to throw alongside them into the water.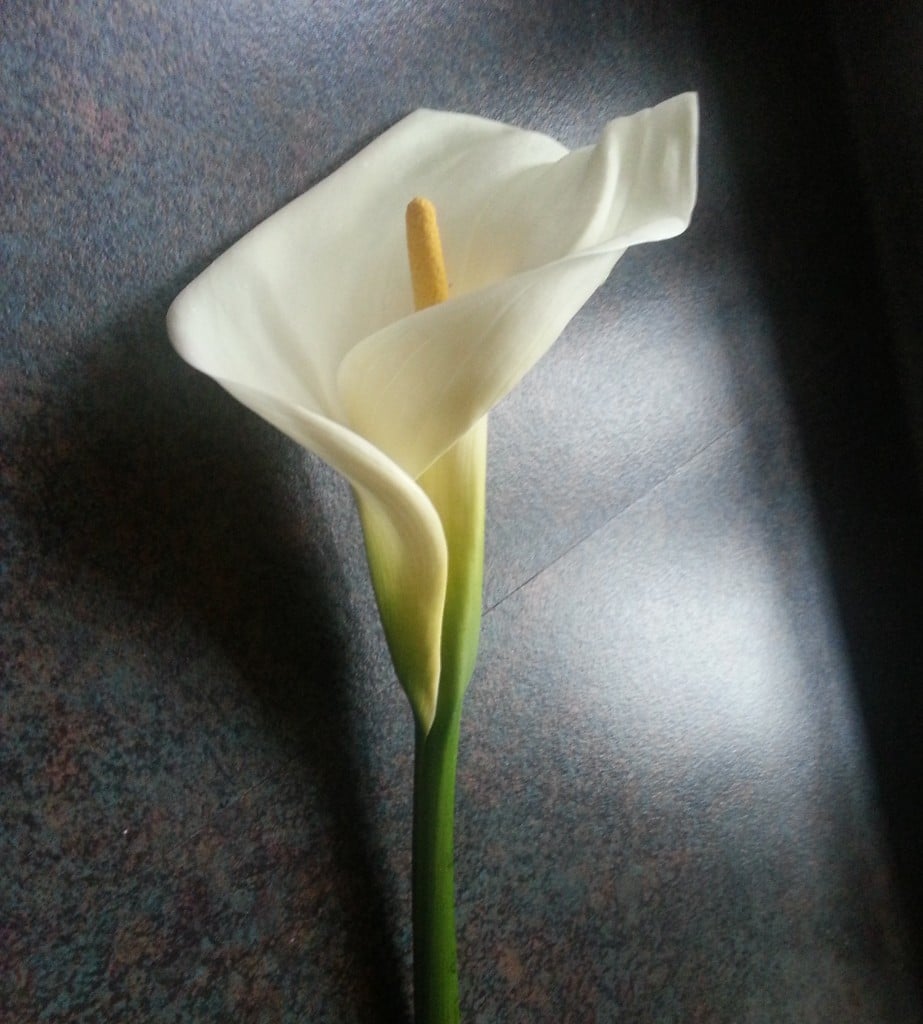 As I was setting off for Monkey Bay, I asked the Universe for some light rain to improve the likelihood of me being alone in the bay as I scattered the ashes (enough rain to keep people away, but not enough to soak me.) On my way there, it started to rain lightly and I had the bay to myself when saying goodbye to Big Boy.
I also stood at the top of the hill on my way to the bay and looked down on the beach below: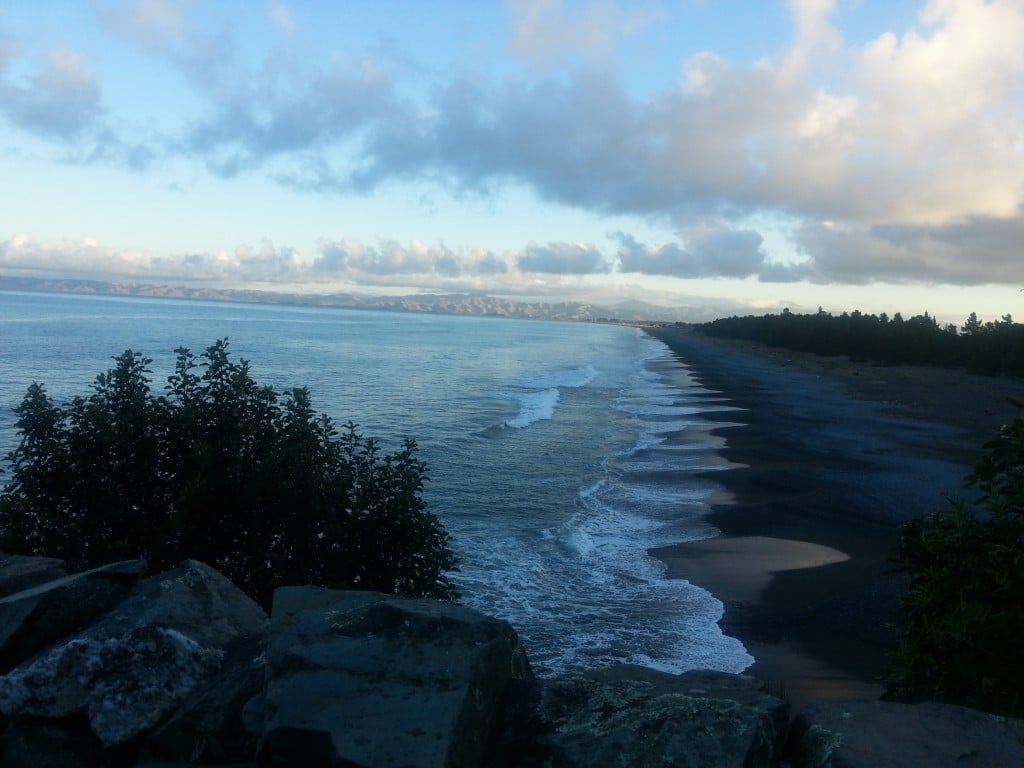 I told Big Boy that if he was still with me, to make one of the seagulls on the beach below fly up towards me, and this happened in an instant after I asked it. One of the seagulls soared up into the air and flew right past where I was standing.
Dreams
Big Boy has also shown up a few times in my dreams. When he does, the 'atmosphere' of the dream changes and his spirit fills the dream completely. I've also had times in the state between sleep and wakefulness when I swear I feel him getting into bed with me (which he used to do when he was alive).
Are we just replaying old memories when we are seeing/feeling/hearing our deceased loved ones? I don't think so. The few times I've acted as a medium for someone else, passing on information I did not know, have taught me that the dead live on, visit us, and those of us who are tuned into that will notice it.
Some of my most unbelievable spiritual experiences have involved mediumship.
Last year I was lying on a massage table when my massage therapist's grandmother came through to me, and wanted to pass on a message to her. I did not want to bothered by Spirit when I was relaxing so I ignored her. She bothered me for about 15 minutes. I told the spirit, if I really need to pass on this message, show me a sign involving my therapist's cat (she had a cat that occasionally came into the treatment room at the end of a session.) That very moment, the cat piped up, meowing outside the window relentlessly. I passed on the message.
I believe that the dead never leave us, in spirit, and that they often keep one eye on their incarnated loved ones, from the other side, even as they continue on their soul's journey.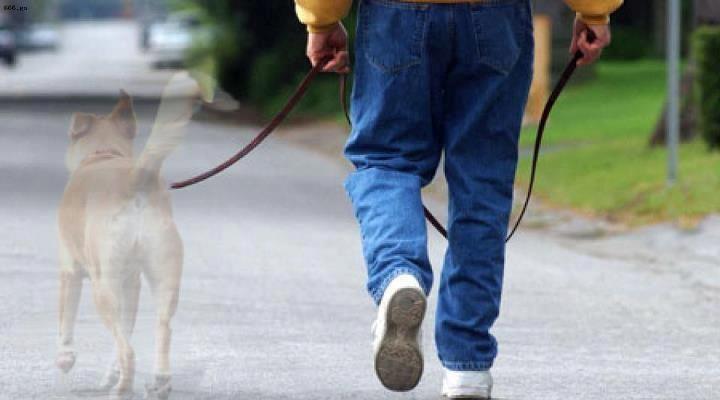 Please share your comments and experiences with connecting with the deceased below.