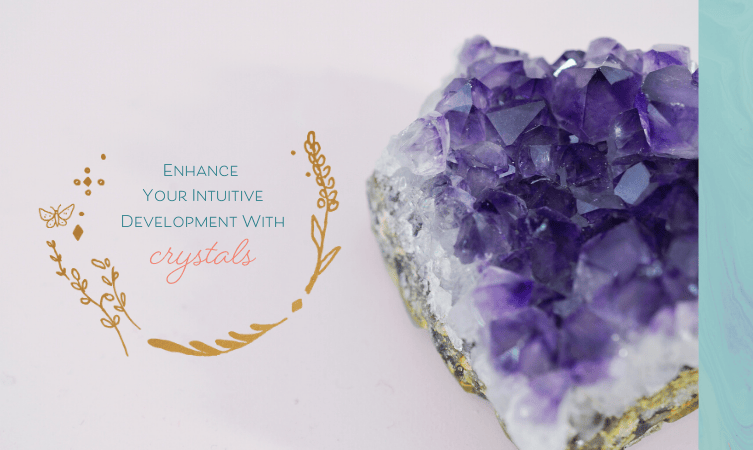 By Vanessa Kunderman.
As you begin to strengthen your own intuitive abilities, working with crystals can be a natural extension to your personal practice. Whether you're improving the quality of your meditation rituals, expanding your knowledge in astrology, or diving deeper into your work as a healer, crystals are a great divination tool to support you.
Crystals, stones and minerals are some of the oldest and wisest beings on our planet. Much like botanicals, each crystal has its own energetic makeup and properties that it can assist us with.
Our own energy is impressionable; our mood can suddenly change; we can hear something upsetting on the news that ruins our entire day; we can walk into a room and feel a strange energy lingering on the walls – we can even have a disagreement with our spouse or co-worker that sets our nerves on fire.
And if you're empathic and highly sensitive to energy, you may be absorbing the unhealthy energy of others so much that it's affecting your own personal wellness.
As spiritual beings, it's natural for us to be affected by the energy of different people or even a place. Working with crystals can help recalibrate your impressionable energy, and even promote qualities you would like to attract, like romance, abundance, and even protection.
Crystals can be used in healing practices such as reiki, journeying, and meditation, but they can also support you while you're fulfilling the duties of your daily life, like responding to emails (reach for career stones like Pyrite), relaxing to music (reach for stress relieving stones like Amethyst) or even going on a date (reach for love stones like Rose Quartz). They are a natural complement to many areas of our lives.
As you start to integrate crystals into your life, it's a great practice to work with crystals that are energetically cleansed so you know they are operating at their optimum potential. Crystals can be cleansed by laying them out overnight beneath a full moon, or by wafting them through cleansing smoke while you burn some of your favourite sacred herbs. Some crystals absorb negative energy, and they can actually become clogged or stagnant! Developing a crystal cleansing ritual can help you establish a deeper connection to your stones and their spirit.
Below are my favourite crystals to help support your intuitive development:
Meditation
Crystals are the perfect partner to meditation. When we begin to relax our mind and focus on our breath, our energy softens and becomes extra receptive to crystal healing. I like to work with Desert Rose during meditation as it helps us to build strength behind our intentions and aspirations. Desert Rose helps to spotlight the things you wish to manifest, offering extra clarity and healing. It is a great stone to work with to uncover deep personal insight.
How to use it: If you like to sit while you meditate, hold a piece of Desert Rose between  your palms in prayer position, or one in each hand while your hands relax on your knees. Keep your mind soft and open, envisioning the healing energy of Desert Rose penetrating your auric field. If you like to recline to meditate, place a piece of Desert Rose on your chest or heart centre and leave it there for the duration of your meditation. Desert Rose is a fragile stone, so be careful while handling it. Be sure not to place the stone on the floor as this is considered disrespectful to the crystal's spirit.
Journeying & Astral Travel
While journeying or practicing astral travel, crystals can help anchor and ground you to the earth realm and also higher realms that you travel to. If you're someone who has a hard time re-grounding after spiritual work, seek out a grounding stone like Smoky Quartz or Bloodstone. These stones are revitalizing and can help your energy readjust gracefully. When used during spiritual work, they prevent some of the negative side affects that can come with astral travelling. To help you connect to higher realms, seek out Lodolite (also called Shamanic Dream Stone). Lodolite acts as a portal to what's happening in your inner world, and can help you connect to your spiritual team.
How to use it: If you like to journey or astral travel the same way you meditate, you can follow the steps listed above. If you like to travel before bed or in your sleep, place your stones in a dream pillow or pocket and tuck them beneath your sleeping pillow. You can also place them on your bedside table so they influence your energy all night long.
Divination
If you practice divinations such as tarot, tea leaf, reading the Akashic Records, etc, working with crystals can help expand your work. As a reader, keeping an energetically cleansed Clear Quartz crystal near you can help keep the energy of the room and your client neutral and safe, while acting as a conduit to help you offer the best insight your clients need. Clear Quartz is known as the Master Healer. It can help you access a spiritual library, enhance your spiritual abilities and focus, and help unblock stuck or stagnant energy. It helps to amplify energy while promoting a deeper sense of connection to the spirit world.
How to use it: Place Clear Quartz on the table top where you perform your divination work. It has a large biomagnetic field and will envelope your space with a mystical force field that you and your clients will be sure to notice and appreciate.
If you're just beginning to step into the world of crystals – let the crystals pick you! Sometimes, we can come across a crystal in a metaphysical shop and we can't help but be inexplicably drawn to it. I'd like to encourage you to follow this feeling. Let it be the first sign in your intuitive development! Read up on the stone's spiritual properties online afterward, and I promise you'll be surprised that the crystal's characteristics seem to be just what your spirit needs at that time.
What successes have you had while working with crystals in your intuitive development? Let us know in the comments below.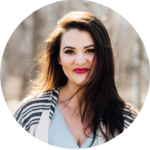 Vanessa Kunderman is a mysticism writer, published author and college instructor from the Canadian Prairies. She has worked with some of the most influential wellness experts on the internet, and aims to reconnect the modern mystical women through astrology, lunar insight and crystal healing. She is a cancer survivor, crystal reader, and owner of online wellness resource, Rogue Wood.