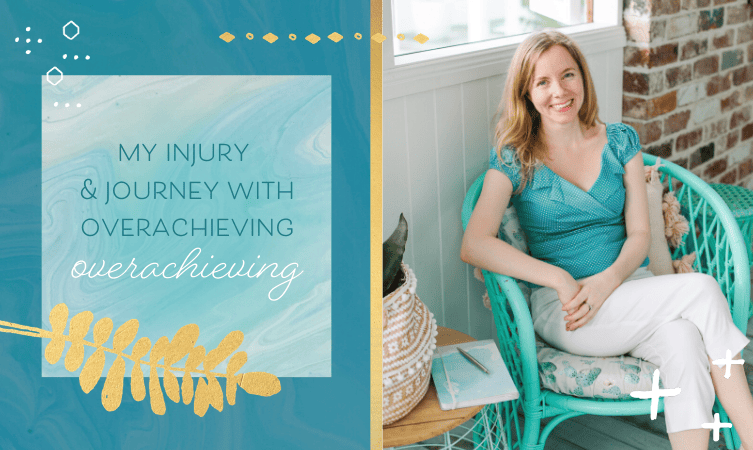 It's been a tough year:
Extricating myself from a dysfunctional family system, and the loneliness and heartache that came with it;
Fighting for my right to stay in New Zealand, almost bankrupting myself in the process;
Exhaustion, physical and emotional, from the sleepless nights and stress.
And then, a couple of months ago, just when I thought things couldn't get any worse, I suddenly found myself with constant pain in my hip. I panicked. At first all sorts of horrible scenarios flashed through my mind. I imagined chronic illness.
While I was driving the hilly, windy roads to the chiropractor in Nelson (1.5 hours away), I realized that I felt completely and totally broken. I felt I couldn't be more broken, physically and emotionally. I cried.
At the Chiropractor's office, the pain got fixed (at least in the short term) almost immediately. It was an injury. I had bashed myself in the hip when I opened the fridge door a few days earlier and it seemed such a small trauma that I did not think it had caused it.
Driving back from the chiropractor, crying happy tears that I wasn't as broken as I believed I was, I heard a little voice inside. I listened as I do when I hear that voice. The voice said: "You're broken, but you won't put yourself back together again and have the life you want to have, until you take better care of yourself. This is your task now."
Historically I have not had good self care. I have been an over-achiever. I pulled all-nighters at University, slept at the wrong times, sacrificed my health and achieving was the only thing that mattered.  I focused religiously on my degree when really the best thing for me to have done was to quit. I did not enjoy studying at Oxford and did not get a lot out of it apart from the ability to speak French and Spanish (which I did not need to attend university to develop.) I decided around age 12 that I was going to Oxford, and I made it happen. But this did not come from a genuine alignment with my Higher purpose, it came from a need to kick ass in life and impress my parents (and grandparents). It came right from the ego and from the little girl who wanted her parents to love her more.
Over the last five years, I have built my business on this behaviour: Staying up all night, putting relationships on the backburner and sacrificing my health.
I also created my Akashic Record Reading Program on this ethos. The program was made out of blood, sweat, tears and all-nighters after I moved to Blenheim, NZ after the Christchurch earthquake. It was borne out of showing Mother Nature that she can raze a city to the ground (the one I lived in) but she wasn't going to beat me. I was going to make that course, and on the timetable *I* set out.
And so I did show Mother Nature. I made the course in September 2011, and it was a success. All was well.
When my business visa eventually came though in July 2012 I was looking forward to bulldozing my way into the task that is finishing the Intuitive Reading Program (which is 50% done).
After my tough year, I soon found that this was not going to happen the way I wanted it to. My other needs were not going to quietly and obediently disappear into the background so that I could do what I thought I needed to do. I was tired, and I had other work to do, and I had a life to build here, which involves other things, such as friends, and activities. The more I pushed against it, the more the hip injury surfaced. The more I relax and trust that the project will be completed in its own time, in the highest good of all, the more the pain doesn't bother me, the hip heals, and the more I am actually able to work on my projects.
I have pushed and pushed for months, enduring little setbacks along the way, but the truth is that the project (like many things in our lives) is on its own timetable that is not within my control. But because this timetable comes from the Divine, it is a much more sustainable one and a kinder one. I hope that these energies will be imbued in the project for years to come, so that my students are also nourished with the energies of sustainability, self-care and trust in the Divine, when they begin the course.
I am writing this partly to share my journey with self-care and injury, in the hopes that it will inspire others. But I am also writing because I get someone who has done The Akashic Record Reading Program write to me almost on a weekly basis asking when the Intuitive Reading Program will be finished. I love that students are keen to study another level with me.
I send back emails explaining what is going on, but they are all coming from my head. And then I begin to push again and try to bulldoze. Then I realize, in this world, I am little and human in what I can do day to day. I can't show Mother Nature what I'm made of anymore; and I can't show her that she can't take me and my projects down. Instead, by using my body and the pain of the injury, she is showing me where I need to grow, that it is time for me to recover from being an over-achiever.
My best guess for the completion of the Intuitive Reading Program is now some time next year.
Update: My Intuitive Reading Program is now completed and can be accessed here.