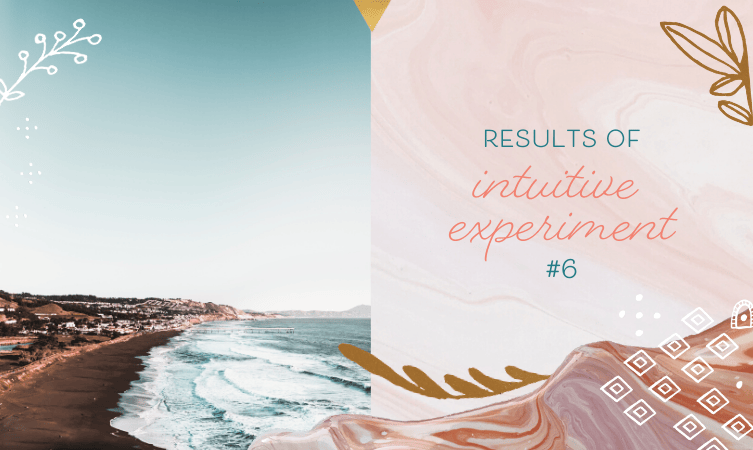 It was Anais Nin, the French-Cuban author of erotic literature and short stories. She is regarded as one of the leading women writers of the 20th-century.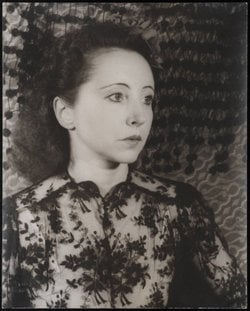 I suspect many readers will recognize her name as she is quite famous but not many recognized her face.
She is also famous for her published journals, which span more than sixty years, beginning when she was eleven years old and ending shortly before her death
Many of you picked up that she was a writer and had a creative/artistic temperament.
Here's her story:
Angela Anais Juana Antolina Rosa Edelmira Nin y Culmell was born in 1903 in France and died in 1977 in the US.
Her parents were Cubans of French and Danish descent. Her father was a composer and pianist and her mother was a singer. Her father left the family when she was a child and as an adolescent she lived in NYC and Barcelona.
Here are some of the aspects those who commented picked up on:
Dancing
Anais Nin trained as a flamenco dancer in her twenties. (I am aware that the first photo I chose might have also given this away in the pose and the costume.) But the artistic temperament was certainly correct in any case.
Many Romantic Relationships
When she was 20 she married her first husband who was a banker and a film-maker and they lived in Paris. They were fairly wealthy.
Theirs was an 'open marriage' as she had affairs during her marriage which her husband tolerated.  She had a passionate relationship with the American writer Henry Miller.
Then in 1936, Nin began an affair with the Peruvian bohemian Gonzalo Moré. In 1955 she married Rupert Pole and she lived with him in California until her death.
Deception
A few people picked up on this aspect of her life/situation – she was still married to Guiler when she married Rupert Pole.
Apparently, her first husband Guiler who lived in NYC was unaware of her second marriage and life with Rupert Pole in California- he did not know about it until she died in 1977. Nin's biographer Deirdre Bair alleges that Guiler knew, but consciously "chose not to know".
This is what Wikipedia says about the set-up:
"Anaïs Nin would set up these elaborate facades in Los Angeles and in New York, but it became so complicated that she had to create something she called the lie box. She had this absolutely enormous purse and in the purse she had two sets of checkbooks. One said Anaïs Guiler for New York and another said Anaïs Pole for Los Angeles. She had prescription bottles from California doctors and New York doctors with the two different names. And she had a collection of file cards. And she said, "I tell so many lies I have to write them down and keep them in the lie box so I can keep them straight.

In 1966, Nin had her marriage with Pole annulled, due to the legal issues arising from both Guiler and Pole having to claim her as a dependent on their federal tax returns."
Complicated Relationship with Father & Unhappiness
Many of you picked up on sadness and melancholy in the first picture.  I think that this fits.
Firstly, her father left her mother when she was a child and she had an incestuous affair with her father, a disturbing fact which is not indicative of a healthy childhood or home life growing up.
She also had a love affair aged 28 which did not end well and as a result she became depressed and contemplated suicide.
She had highs and lows in her love affairs in general. Her affair with More was apparently very tumultuous. It is said that she was always looking for the ideal partner who could fulfill all her needs, but didn't find him.
Children
She didn't have any children. She had one pregnancy in the early 1930s but aborted the child.
Unconventionality
Obviously, Anais Nin was deeply unconventional in the bohemian way that she lived her life. She also challenged traditional gender roles:
"I, with a deeper instinct, choose a man who compels my strength, who makes enormous demands on me, who does not doubt my courage or my toughness, who does not believe me naive or innocent, who has the courage to treat me like a woman."
Here are some more famous quotations from her works:
"And the day came when the risk to remain tight in a bud was more painful than the risk it took to blossom."

"We don't see things as they are, we see them as we are."

"Life shrinks or expands in proportion to one's courage."
Other Character Traits
One of the things I like about doing this experiment around a writer, particularly a diarist, is that it is easy to know what sort of person you're reading, and therefore we can objectively know what is an accurate impression in relation to her character.
From what I can gather from reading some of her work and from reading about her life, she was: intelligent, artistic, feminist (even if she might not call herself that as she distanced herself from political activism in the 1960's), passionate, emotional (her work is full of feeling), unconventional, courageous and introspective.
Passion
"To hell, to hell with balance! I break glasses; I want to burn, even if I break myself. I want to live only for ecstasy. Nothing else affects me. Small doses, moderate loves, all half-shades, leave me cold. I like extravagance, heat. Letters which give the postman a stiff back to carry, books which overflow from their covers, sexuality which bursts the thermometer! I'm neurotic, perverted, destructive, fiery, dangerous— lava, inflammable, unrestrained."
Courage
"What I like best about myself…is my audacity, my courage. The ways I have found to be true to myself without causing too much pain or damage… What I hate so much is my vanity, my need to shine, my need of applause and my sentimentality. I would like to be harder. I cannot make a joke, make fun of anyone, without feeling regrets."
I wasn't able to include comments on what everyone picked up, but if you want to read more about her to check on a specific event or trait that you picked up on, here are some articles about her:
How did you do?
Overall there were a lot of comments that I felt were 'right on' in their accuracy and most were going in the right direction. Well done all!
I hope you learned something from it and had fun doing it.

The 13-week Intuitive Awakening Course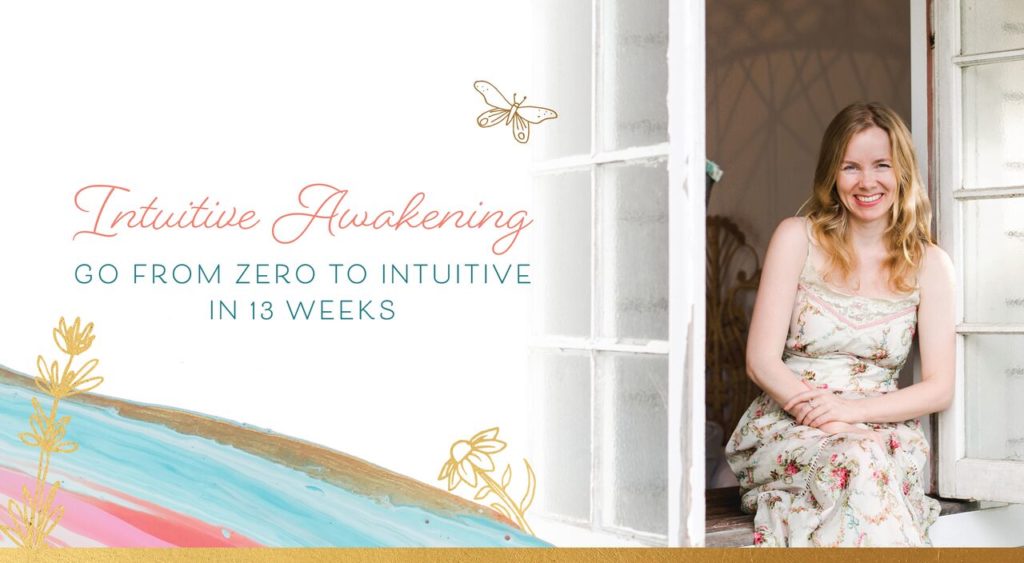 If you're wondering how you can get to the point of reliably reading other people, then you may be interested in my Intuitive Awakening Course. In there, among other things, I share the specific technique I use in my readings to give reliable and accurate information about other people.
I believe that this is the most complete (and best value) home study course you will find, sold online. I have done countless courses over the last several years, and picked up pieces of my psychic development puzzle that way – through books and various classes. It cost me a lot of money (thousands in fact) because I was passionate about it and I didn't stop learning. But when I was studying, I thought to myself:
Wouldn't it be better if I could have just learned all of this stuff in one place, and in a shorter period of time, instead of over years, searching for the pieces of the puzzle? Then a few years later I made that course. I compiled everything I knew into one place, which you can do over 13 weeks (and pay a LOT less for!) than the years and thousands of dollars I spent on my intuitive development. So essentially, you get the same knowledge, but in the order you need it, a lot quicker and a lot cheaper. That's one of the reasons why we've had so many students take my course since it came out last year, who rave about it:
"I've taken many intuitive courses in the past and I can say without any doubt that Anna's Intuitive Awakening Course is by far the best I've ever done. Being an intuitive counselor myself on and off for 5 years, Anna's course came as a "breath of fresh air" and taught me very practical and useful techniques that I use daily. I had many 'a-ha!' moments, and in particular, it helped me in building my own confidence in my natural abilities. 13 weeks, that's all it takes!"
— Frances O'Brien
Go here to order or to find out more about the course.