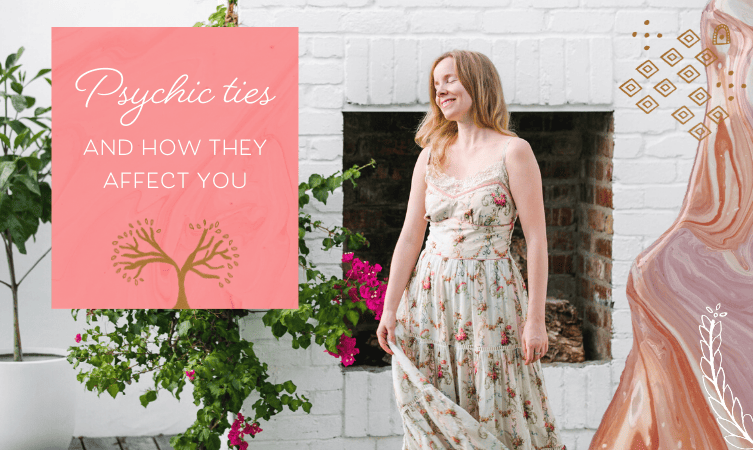 Have you ever had the experience of thinking of a friend you had not spoken to in a long time, out of the blue, and then receiving a call or email from that person?
This has happened to me often and has also happened to plenty of people I know, even people who don't consider themselves to be "tuned in" in this way.
A couple of years ago I learned of a concept called psychic ties which explains how this phenomenon occurs.
Psychic Ties
Psychic ties are small connections that form between you and another person when you interact. They look like tiny threads, akin to webs of energy communication that form between us. They form between you and anyone you interact with. This could be in person, such as close family members and friends or it could be from a distance — people you watch on the TV, artists whose music you listen to and people you read about in newspapers.
When these psychic ties form, it means that a little psychic and telepathic connection has been formed between you and the other person. This tie will exist on the level of the astral realm and unconscious mind. This means that you are more likely to think of the other person out of the blue and be connected with what he or she thinks and feels.
Note that this is not the same as a an energy cord. An energy cord is formed when you become interested in another person. You have some energetic investment or interest in the relationship, whether that's positive or negative. The relationships in which cords form tend to have energy or history behind them.
Psychic ties do not have a lot of energy behind them.
A clairvoyant is likely to see a cord as being larger in terms of its diameter, whereas psychic ties appear to be as thin and as easy to clear as spider webs.
There are two ways that you can use this information:
Empaths – clear all your psychic ties
If you are an empath, it is helpful to clear psychic ties periodically or at the end of every day. This applies especially if you have problems sleeping and have a lot of mental energy.
Here is how you can do this:
Ask Archangel Michael to be with you.
Take three deep breaths.
Then say:
"Archangel Michael, I ask you to clear all the psychic ties that may have formed between me and anyone I've engaged with in the past 24 hours/my entire lifetime/the last week (depending on when you last cut these ties.) Please bring in new love, truth, light and power to me. Thank you. It is done."
Make a note of how you feel (you often feel lighter or clearer after this.)
At this point, to finish it off I also ask Archangel Michael to remove anything from my energy field that does not belong to me.
I encourage you to try this if you have problems switching off at night.
Psychic developers – experiment with receiving information and communicating with others through psychic ties
Try this game:
Think of someone you do not speak to often, such as an old friend who may ring or email you from time to time (note: for this to work, it needs to be someone who is open to your energy)
Clear your mind by taking three deep breaths, think about them and in your mind hear yourself greeting them and telling them how great it is to hear from them
See a small thread like a spider web, like a phone line that transcends any distance between you and the other person. See your desire to hear from them run through this line in the form of white energy.
Do this up to a few times.
See if you receive a call or email in response.
This is a fun game to play, and when the sender and the recipient are both sensitive, it can work quite well.
Are you an empath who feels like your empathy gift is more of a curse than a blessing? If so, I invite you to download the free preview of my book The Empath's Toolkit: A Guide to Recovery for the Overwhelmed Empath below!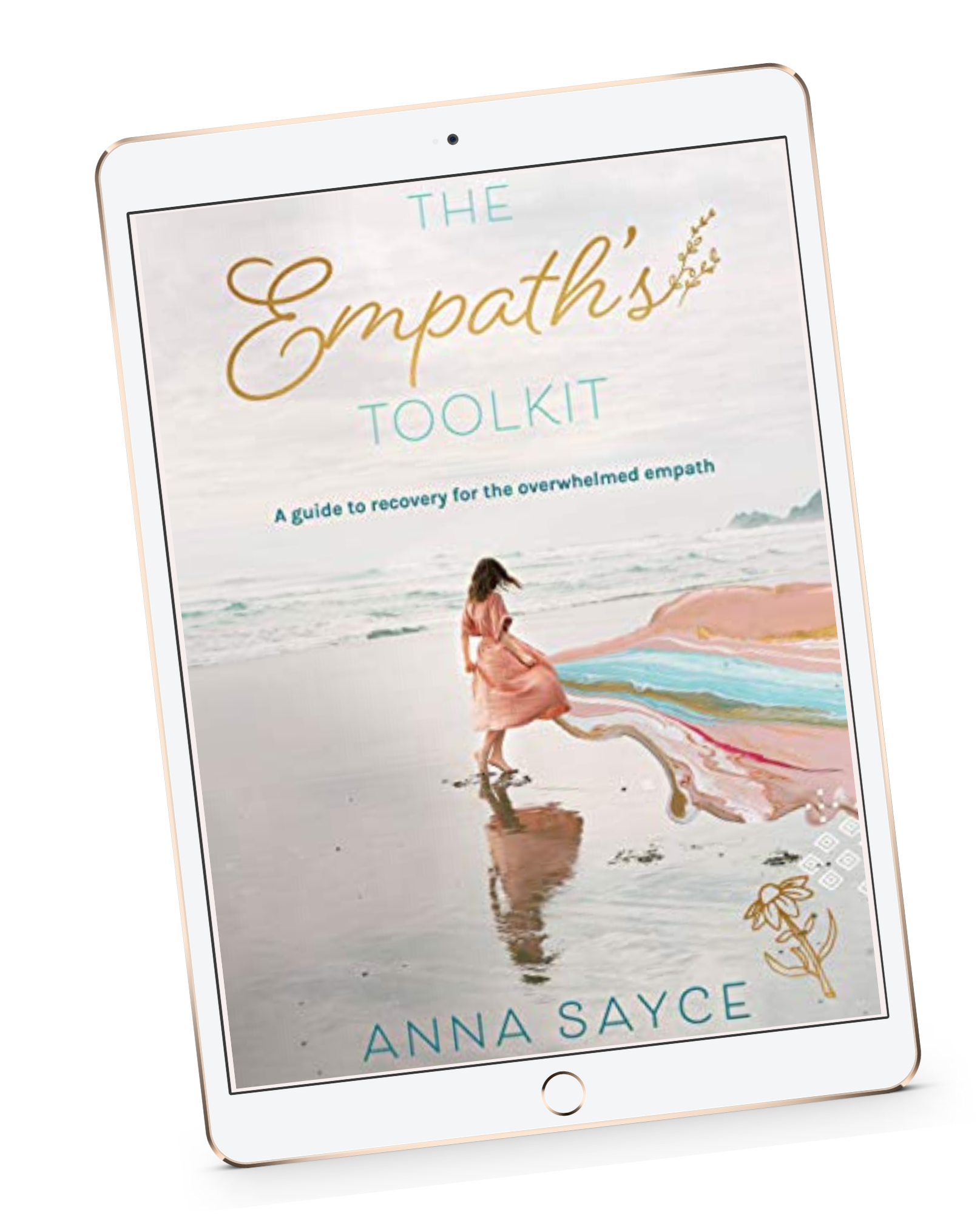 Download the Free Preview
of Anna's Book The Empath's Toolkit…
…Packed with Instructions and Tips on How to Come Back
Into Balance with Your Amazing Empath Gifts.