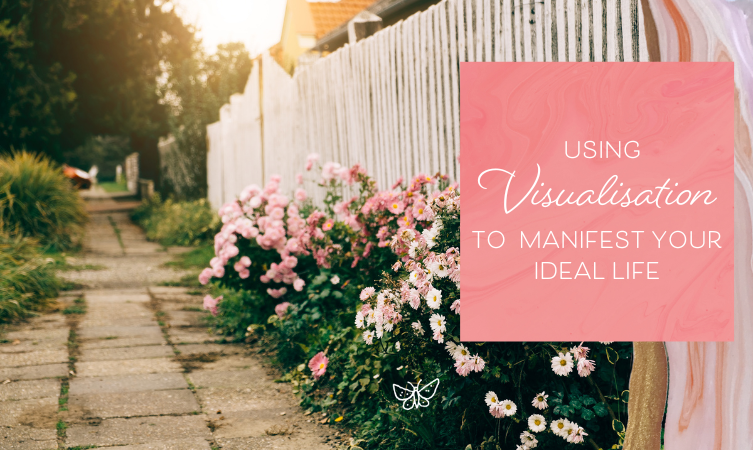 This is the fourth article in a series about Neville Goddard and the Law of Assumption.
Neville Goddard (1905-1972) was a New Thought teacher who wrote many books about what he called the Law of Assumption. The Law of Assumption states that what we assume to be true, is what will manifest in our lives.
Neville Goddard's methods for manifesting therefore revolve around impressing upon the subconscious mind that you are already are what you want to be, or that you already have what you want in life.
In my last articles, I went into how to set an intention using the Law of Assumption, and once you have set your intention, how to use techniques (such as affirmations) to change your subconscious beliefs, and bring about your desire in the physical realm.
Aside from affirmations, Neville Goddard has another useful method for manifesting, which he called SATs (State Akin To Sleep.) 
SATs involves getting into a relaxed state and using visualisation to manifest.
In this article I'm going to give you the steps for this visualisation process. Although Neville Goddard recommends doing it last thing at night as you are falling asleep, I prefer to do it during the day. I've given instructions for both below.
What I have manifested using SATS
I can attest to the power of this method. Using it, I have manifested my way out of a chronic health issue (seasonal affective disorder) that I had for 22 years.
I have also improved my health in general. 
Using SATs, I have transformed relationships, including a difficult relationship with a neighbour that seemed totally impossible to change. 
I highly recommend you give this process a go if there is something you wish to manifest in your life. 
Unlike the setting intentions process I gave in a previous article (which is something you do as a one off), the SATs process is something that you will want to do every day. 
Here is my Daytime SATS process
(I also give a night time version towards the end of this article).
The first step is to choose your desire. As an example, let's say that your desire is to start your own business and make a good, full time income that way.
The second step is to work out what is the real energy or feeling behind your desire (this is important for the visualisation process!) What are you really searching for with this desire? Most people who want to start their own business and make a good income are after freedom. They want the feeling of freedom that having a business will give them. Or it could be abundance that they are after.

 
Next, come up with a scene that encapsulates what you would be experiencing if your desire came true. So, for the example of starting your own business that brings prosperity into your life, perhaps you would be sitting in your new home (bought with the profits of your business), and feeling abundant. Or feeling free, because you can go play golf in the afternoon rather than be at work. Choose a scene that embodies the feeling you would like to experience.
Make sure that it is a scene that shows the aftermath of you having achieved your desire, not a scene that shows you still in the process of achieving it.
When imagining, I also like to describe out loud what is happening in the scene, for example, if you are sitting in your new home, make sure you are describing yourself living in it, for example sitting by the fire and feeling the warmth of the fire, and satisfied that you have a beautiful home that is all yours. Or maybe you are working in the garden and planting your favourite flowers, thinking to yourself how happy you are to have a garden of your own. Describe what you can feel, what you can smell or taste, and what you can hear.
I like to do this process standing up, so that I can give the feeling (e.g. 'freedom' or 'abundance') a colour and see that energy entering the top of my head and coming into my body. I then see it enter all my body parts one by one, and meditate on that feeling. I breathe it in and get a bit high on it. 
How often do you need to do SATS?
Do SATS for at least 15 minutes per day. 30 minutes per day would be even better. You should do this process until you stop wanting the desire, because you feel like you already have it and you don't 'need' it anymore.
This is the essence of the Law of Assumption — it's about experiencing things in imagination until they feel completely natural to you and you lose the desire. When you lose the desire, is when you know that metaphysically, you already possess what it is you are wanting, and your desire is on its way to you.  
Doing SATS before bed
As you can see, I like to do this process of SATs while I'm awake, during the day, but you can also do it just before sleep, and in fact Neville Goddard recommends doing it just before sleep. The reason for this is because your subconscious mind is easier to impress when you are close to sleep. I have had good results from visualising during the day, so I don't think it 100% needs to be done before sleep. 
You can experiment with the timing of it and see which one works for you. 
Here's the process of SATs as done just before sleep:
Lie down and close your eyes
Take several deep breaths and quiet your mind by meditating for a minute or two
Next, imagine the feeling of your wish fulfilled. In the example given above, feel free. See yourself experiencing the freedom of playing golf on a Tuesday afternoon, and getting to work when you want. Remember to experience the scene as vividly as possible with your senses. If you're on the golf course, feel the sun on your face or hear the laughter of the person you're with
Replay this scene over and over until you fall asleep

 

Repeat nightly until you feel you already possess your desire
The aim with this process is to feel like possessing your desire would be completely natural for you — like it's already a part of your everyday life and you're lacking nothing.
So that's all there is to doing SATS the Neville Goddard way. 
Do you struggle with SATS and 'feeling it real'?
If so, I have an optional step for you — this is something I personally include whenever I am doing SATS. 
If you struggle with visualisation (or 'feeling it real'), I recommend finding a memory or time in your life when you felt the feeling you are wanting to experience in your life. In order to find a relevant memory, it might help to go over all the highlights of your life and your best memories. 
For example, when I want to feel the feeling of freedom, I remember a time back in secondary school, around the age of 8, when school broke up for summer and I realised that I had the whole summer ahead of me to explore the outdoors (including some time at my grandparents' farm) and just be a kid, with no restrictions on me.
Once you have located a memory that can help you to anchor the feeling of freedom into your mind and energy, you will want to relive it.
I recommend reliving it by writing out in a lot of detail this experience of freedom. Once you've written out the details, describe the experience out loud while reliving the memory.
Make sure to remember what you saw, felt, heard and perceived at the time of this memory. For example, the afternoon when I was rejoicing in the freedom of school being broken up for summer, I remember feeling the sun on my skin and seeing a blue sky. I also remember the hum of a lawn mower in the background and smelling freshly cut grass. I remember loving the beautiful weather. It doesn't matter if your memories are 100% accurate — it just matters that you can evoke the feeling of freedom (in this example), using your description. I find that the more vivid the details are that you put into it, the more the feeling or energy you're seeking, is available to you. 
Once I've meditated on this feeling of freedom a little, I give it a colour, and I see it enter the crown of my head and come into all my body parts. I get high on this feeling of freedom. I breathe the freedom in. I continue to meditate on the feeling of freedom for at least a few minutes. 
So, if you struggle to feel the feeling of your wish fulfilled, I recommend starting with an actual experience you have had in the past that encapsulates the feeling you are after, and meditate on that several times in a row over a period of a few days. All you are doing with this step is anchoring the feeling into your body, so that it becomes easier to locate for future visualisations, and you can completely skip this step if you prefer. 
To give you another example of how your visualisation might work, if your desire is to meet a partner and be married, you will want to decide what is the feeling you would like to have in your life through this experience. Perhaps the feeling is belonging, and closeness/intimacy. Or being adored. First of all you will want to search for times in your life when you felt you belonged, or when someone adored you. Relive those moments in a lot of detail. 
Then come up with a scene that encapsulates that sense of belonging you are looking for. Don't choose a scene where you are being married (that belongs to the process), instead choose a scene in the aftermath of being married. Maybe it is you lying in bed next to your spouse, while they are cuddling you, you are playing with your wedding ring and smiling to yourself about how you are married now. Maybe you feel the warm embrace of your partner and feel that sense of belonging. 
So, memories from the past can really help us to anchor in the feeling of the 'wish fulfilled' when we're doing SATS the Neville Goddard way. 
As mentioned, I've had fantastic results using this method, so if you're interested in testing out the Law of Assumption, I highly recommend giving it a go.
If you have any questions or comments about using the Law of Assumption, feel free to leave me a message below.
Further Resources:
And you can find Neville Goddard's books on the Law of Assumption here: Neville Goddard: The Complete Reader
Got Further Questions?