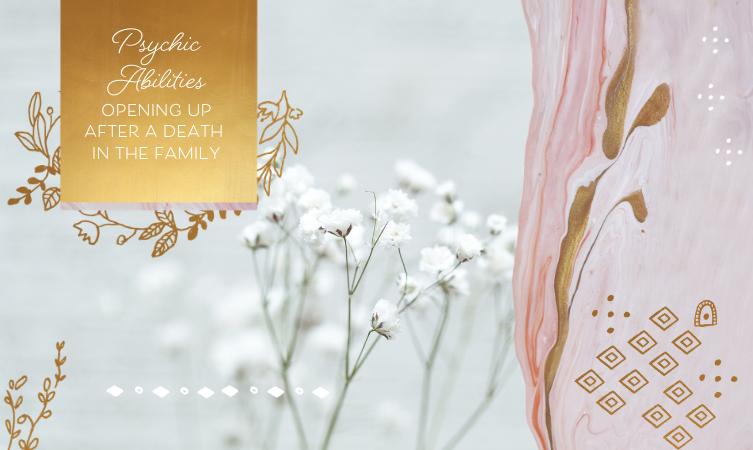 A common scenario I've seen for people who are going through a spiritual or psychic awakening, is that a death in the family served as a catalyst for their awakening.
Typically, this means that when a person loses a beloved family member or friend, they have an experience around the person's passing (usually something of a paranormal nature) and it opens up their spiritual awareness or challenges their worldview & beliefs about the afterlife.
I've had a lot of emails in the past from new readers beginning "My loved one recently passed away, and I'm finding that my abilities are opening up…"
I'll give you an example of how this can play out…through a story involving my little brother, Tony.
This is Tony and me in the photo below: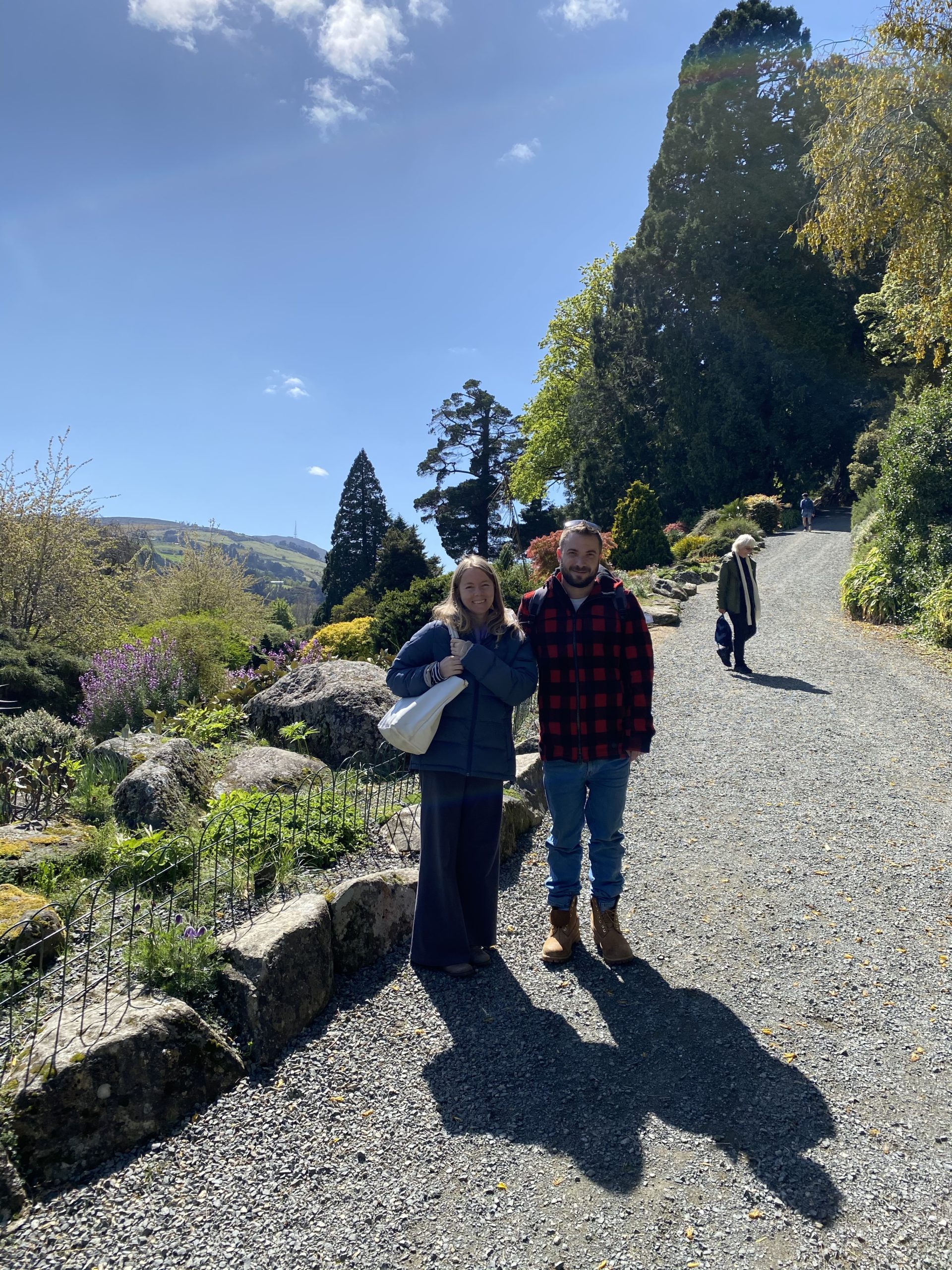 Tony is only 18 months younger than me and was my little partner in crime when we were small… we were really close, with an almost telepathic bond.
When I set myself up as an intuitive back in 2008, Tony honestly thought I was a bit bonkers. However, he had a paranormal experience a few years ago that was so odd, it completely changed his mind….
Back then, he had a routine going when he got home from work in the evening. Every night, when he arrived home and parked up, his beloved cat Ling would wait for him & jump on the bonnet of the car when he arrived, and Tony would wind down his window and the cat would give him a kiss, and jump into the car.
Anyway, one day, when he got back home from work, the cat jumped on the bonnet as usual but this time, he did not get into the car when Tony wound down the window. Instead, he ran off into the garden as if he'd been spooked by something. That had never happened before.
Tony opened the car door, and was amazed & horrified to find the cat that had just greeted him cold and dead on the floor. As he was standing there, a taxi driver drove past and said, "Is that your cat? I came past here earlier…he's been dead for a few hours, I didn't want to move him so that the owners could find him easily."
Sadly Ling had been hit by a car at some point earlier that day. It is an experience Tony can't explain. Perhaps that was the cat's way of saying goodbye.
How losing a loved one can trigger an awakening
After a person passes, it is not uncommon to have experiences (like my brother's experience) that we simply cannot explain. Sometimes the signs we receive from our deceased loved ones are subtle signs, like hearing their favourite song on the radio, seeing something moving in the corner of your eye, or even just having the sense that the person's energy is with you.
Or sometimes the experience we have can be more dramatic, such as what happened to my brother.
I've often heard of experiences for people where a deceased loved one passes in the night, perhaps a long distance away, and the person who is left behind wakes up at exactly the time that the passing took place, or they wake up hearing the deceased person calling their name at the time the passing happened. The deceased can quite easily come to us in our dreams (in this article, I explain why.)
Another common experience that can cause us to change the way we look at the world is when a medium is able to connect to our deceased loved one and pass on information that is unmistakably from the deceased.
So when you go through such experiences, it's not surprising that your beliefs about life after death are challenged, and this can spark a spiritual awakening.
There's also another mechanism through which our intuitive gifts can awaken when someone close to us passes…
Part of us follows the deceased person to the 'other side'
The other phenomenon that can occur after a loved one dies, is that part of our energy/soul can follow the deceased into the afterlife for a while. This doesn't happen to all those who go through a loss, but it does sometimes happen, especially when a death is unexpected and sudden.
This corresponds to the concept of 'soul loss' in shamanism. Soul loss is based on the idea that that traumas can cause us to "lose" fragments of our soul's energy temporarily. In psychology, it corresponds to splitting, dissociation and the idea of part of our psyche being stuck in the past, with another person or or with a past experience that is unresolved.
When you experience soul loss, you may feel like part of you is missing, or has been lost somehow. You may not feel like 'yourself'. You may have low energy and low immunity. You might also have gaps in your memory when it comes to the trauma or loss that affected you.
The part of you that is temporarily missing following a bereavement can usually be found in the afterlife, with your deceased loved one. After some time, and as you come to terms with the loss, this soul fragment will usually return to you, but in the mean time, having a piece of you reside with your deceased loved one on the other side, can cause a heightened sense of spiritual awareness.
This can manifest as you noticing when your deceased loved one is visiting you. You may become more perceptive when it comes to receiving spiritual communication from them. If you had any latent mediumship abilities at all, these begin to open up.
This is a phenomenon I have first hand experience of myself, following the loss of a pet.
I hope this article explains why a death of a loved one can often be a potent catalyst for a spiritual or psychic awakening. You can perhaps think of it as your deceased loved one's gift to you.
Did this happen to you? I'd love to hear about your experience. Please share in the comments section below.