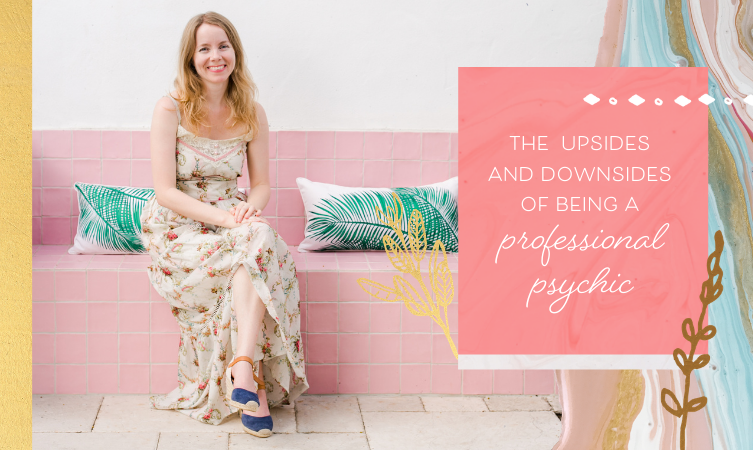 Over the last couple of weeks, I've been reading NZ psychic-medium Kelvin Cruickshank's new book Listen to Spirit.
Kelvin is one of my favourite psychic-mediums, and quite a well-known TV personality over here in New Zealand. He was the star of Sensing Murder, a show that looked at solving cold murder cases with the help of psychics.
(By the way, this article is not a sponsored or affiliate post… just a sharing of some of my favourite books, and a discussion of some of the points Kelvin makes in them.)
If you're into reading autobiographies and you also like reading about spiritual/metaphysical topics, I recommend Kelvin's series of autobiographies, which have loads of stories from his life and readings in them, including some of his recent experiences exploring haunted houses in the US & helping the trapped spirits within those places to cross over.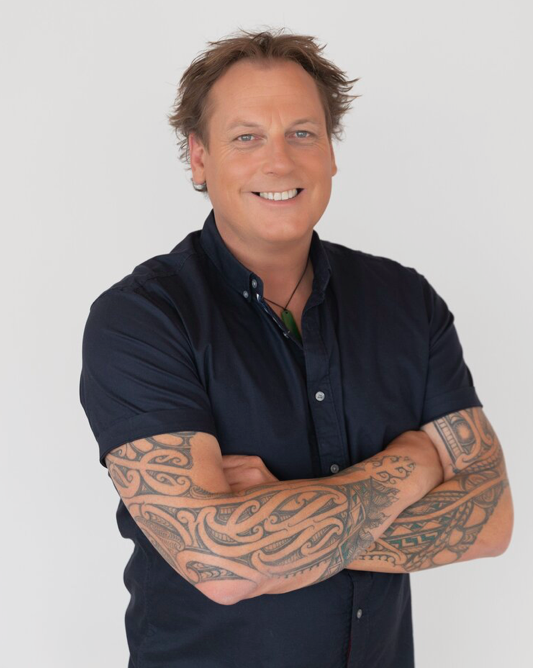 A bit of background about Kelvin
Kelvin grew up in the Waikato (in the North Island) in the 70s. As a child, he saw Maori warriors standing at his bedroom window. At first he thought that everyone saw these spirits. He only realised who these spirits were after his grandfather passed, and started communicating with him, explaining to Kelvin what he was seeing. For most of his life, he repressed his gifts, and took a conventional path. He got a job as a restaurant manager/consultant, and he got married and had a family. 
However, in order to repress his gifts and avoid feeling all of the anxiety that was caused by ignoring Spirit, he started taking medication for ADHD, and his life started to unravel when he became addicted to the medication and couldn't come off it. He decided he needed to tell his wife about his experiences, and follow his true spiritual path. However, his wife was not very appreciative when he revealed that he was able to channel her dead relatives. His marriage broke down, he quit his job, and lived rough in his van for a while, until eventually he accepted his gifts and started giving mediumship readings to the general public. 
He did this for several years and later became hugely successful when he featured on the show 'Sensing Murder', and he now does live mediumship shows all over New Zealand, helping to pass messages to people from their loved ones.
In his autobiographies, he goes into a lot of detail about the upsides and downsides of being a psychic-medium, and he's very honest about it all. I related to so much in his books. Below I talk about some of the downsides and upsides he mentioned and expand on them with my own experiences.
Occasional Social Awkwardness
I'm not sure that New Zealand is the most accepting and open place when it comes to spiritualism. Kelvin gets a lot of flak in the NZ mainstream media outlets and he often refers to feeling like an outsider. This was exemplified when he revealed to his first wife that he could channel her dead relatives, which caused her to promptly divorce him. Even though most people I meet are accepting and respectful of what I do, I was still nodding my head in recognition when reading these parts of his books. 
Sensitivity
In the end, those who practise as psychics/mediums are always going to be highly sensitive. Your empathic side can really be heightened when you're a psychic or a medium, and you need to know how to manage your gifts appropriately. (I go into how to do this in my book, The Empath's Toolkit.)
For this reason most psychics don't like being in crowds, and I think this is one of the reasons psychic & mediums often live rurally or on the fringes of society — they don't want to be surrounded by loads of people all the time. 
Getting harassed by spirits
Kelvin shares many stories in his books of being approached by very persistent spirits, and sometimes this can be a pain in the bum.  
Here's an excerpt from his latest book about it:
"One thing I'll say about dead people, man can they be persistent! They see me and get really excited that finally, here is someone who can actually communicate with them and provide a link between their world and ours. Some are so desperate for me to tell their loved ones all the things they never said before they died, that they start to harass me. Big time."
In this book, he recounts his experience with one particularly persistent spirit, called Raymond Stirling, who was the spirit of a missing elderly person. Raymond was actually dead, but his family didn't know that. All they knew was that he was missing and they spent weeks looking for his body.
Before Raymond passed, he had dementia and had got confused one night & went out walking, looking for his deceased wife. While out, he fell down an embankment, and died. Raymond's spirit came to Kelvin after his death, and asked him to help his family find his body, so that they could move on. Soon after this happened, Raymond's family came to one of Kelvin's shows and he was able to draw a map for them, showing them where Raymond's body was located. They found him shortly afterwards in one of the places Kelvin specified.
Spirits can often ask a lot of you and sometimes don't let up even when you ask them to leave you alone. I've experienced this, too, even though I'm not a professional medium.
You can read about Kelvin's experience helping to find Raymond's body here. 
And then, in spite of having psychic gifts, you'll still have moments when you ignore them and then and kick yourself
Kelvin talks about this in his books – that it's harder to heed guidance that's for yourself, especially when it goes against what you were planning. But over time, you learn you have to heed it otherwise it definitely comes back to bite you.
I wrote about some of my experiences with that here.
Let's have a look at some of the upsides he mentions, of being a psychic or a medium:
Spiritual connection & magic
Is there anything better than tuning in to do a reading for someone? I absolutely love the spiritual connection that results from going into the Akashic Records. (In this article, I describe what it's like going into the Akashic Records and doing readings for people.)
In his book, Kelvin also talks about the high of doing readings for people on stage.
Doing readings for people does add a lovely, spiritual vibe to your life.
Being able to know what's going to work and what won't work, in all areas of life
Another upside of being an intuitive is that you're less likely to start something that isn't going to succeed or go down a dead-end road. This is because your guides are going to pop up and warn you about it.
I've never had a business venture or course that flopped. This is not because I'm an amazing business person, but because I consult with Spirit before I create something. I've definitely had the bad ideas but Spirit will let me know when it's going to be a waste of my time.
It also tends to be easier to sort out problems when you're a psychic. Personally what I do is brainstorm solutions and then ask Spirit which one would bring about my desired outcome. Having this spiritual input can be really useful for picking the most effective solution for a problem, and as someone who can be indecisive, it makes me feel more peaceful about how I choose to proceed.
Avoiding people without integrity
One of the students in my Intuitive Awakening course forum recently explained that as a claircognizant, she is able to take a look at a photo on an online dating website, and know something about the person and whether she wants to meet them or not. Her friend felt she was 'judging a book by its cover' but when you're claircognizant (this means that you get strong impressions or judgments about other people coming in, often before you even have a thought) or you're clairsentient (otherwise known as someone who gets 'vibes' about people) you know straight away what someone is like, as a person. It isn't necessarily about looks, it's more to do with someone's overall vibe.
I feel that having this gift makes you safer, because you can know by looking at someone's photo what they are like and whether they are someone who has integrity and is actually safe to be around.
So those are some upsides and downsides to being a psychic or a medium. Do you have others to share?  
If you're looking for an interesting read, with lots of true stories from a genuine & down-to-earth psychic-medium, I recommend Kelvin's autobiography series: