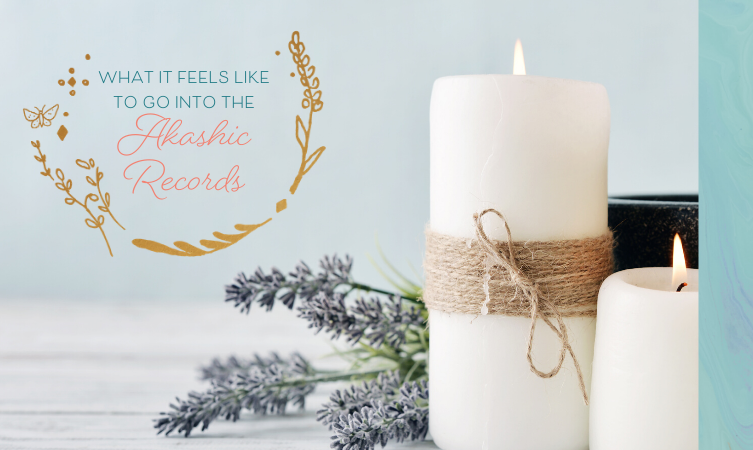 After a couple of months not doing any Akashic Record readings, I opened up for clients again.
The feeling of coming back to the records after a couple of months away is quite special. Like coming home, in a way.
I usually do my readings in the wee hours of the morning (aka the witching hour). I like lighting a candle and dimming any lights beforehand. I get out my pendulum & charts (I do my readings through a combination of pendulum dowsing & channelling.) I then do a breathing exercise and visualisation which enables me to access the Akashic records.
I've got quite a few readings lined up over the next several weeks and when I recently 'logged in' to the records to do the first reading, I saw all the soul records of people I'll be reading for, lined up ready for me. My guides are expecting me and they know whose records I'll be wanting, even before I have specified who I'm reading for!
My guides also had a helpful message for me, about something I've been dealing with this week (perk of the job — this happens a lot when I do readings.)
I came away from my client session not just with a sheet full of info about the client's soul, but also full of spiritual connection, a feeling of oneness, and gratitude. I would say that this is one of the nicest things about being an Akashic Record reader — getting to spend time in such a high vibrational place, as part of your work, and the effect this has on your own vibrational state. And then there is also the feeling of oneness and connection that comes from knowing that someone is on the other side of the world, but I can access this information on their behalf, from my location. It is amazing.
I enjoy coming into contact with the beautiful energy of my Akashic Record guides. If I could sum up what they are like, it's friendly, supportive, loving and open. When I log into the records, I can feel their energy, their support and their belief in me.
And it's interesting that I feel so 'at home' when reading the records — I suspect that this feeling stems from not only having done so many Akashic Record readings for people in the past, but also from having spent time in the records between lifetimes.
Basically, there's nothing more vibe raising and happy making than coming back to the Akashic Records to read for people, after some time away. I love this work.