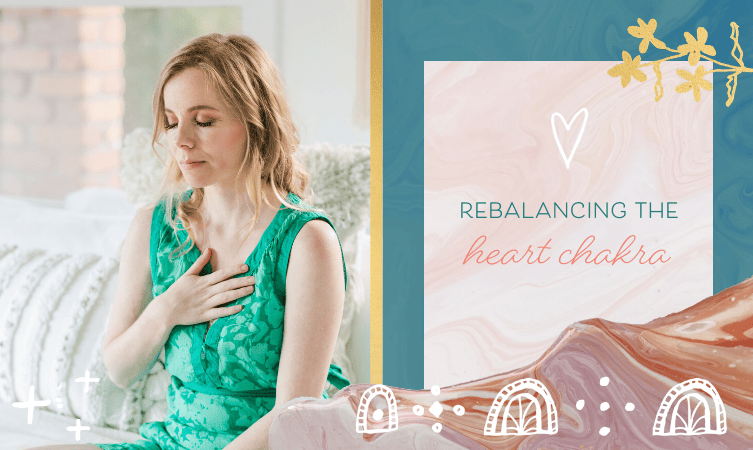 In this article, I'm going to talk about how you can tell if your heart chakra is out of balance and I will also offer some practical resources, suggestions and lifestyle changes for fixing any imbalances.
But before I go into all that, I want to start with a story from my own life which illustrates the importance of the heart chakra and the emotional aspect.
Developing RSI
About two years ago, I developed constant pain in my hands, arms and wrists. I was no longer able to write, type, cook, drive, clean, lift or work with clients. I could barely brush my teeth or hair and I wasn't sleeping much.
The pain was all I thought about.
I was diagnosed with RSI (repetitive strain injury) and I was told I needed to rest. Over a period of a few months, I went to see a physiotherapist, acupuncturist, a massage/trigger points therapist, and I also did strength training and stretching to help my muscles. Nothing helped to take away the pain.
Although I was lucky to be able to keep my business running and continue to support myself during this time (I learned to control my computer with my voice) I was pretty worried because I had read many stories about people who still had this condition many years later, and there seemed to be no cure. I was also spending a fortune as I had to hire people to cook, clean and pick up after me.
How I Found my Cure
In the end, I managed to cure the RSI to about 95%.
I came upon the cure when my massage therapist sent me a link to a book called The Mindbody Prescription: Healing the Body, Healing the Pain
In the book, Sarno explained that pain is often caused by suppressed emotions in the unconscious mind – primarily rage and grief – and that by becoming aware of these emotions, and focusing on them, you can remove the pain.
The theory is that the unconscious mind has evolved to consider such strong negative emotions threatening to your survival, and will create physical pain in your body in order to distract you from the emotions, by cutting off the oxygen blood supply to a certain area of your body, in my case the hands and arms.
I was skeptical.
But I met someone around this time – the person I had just hired to cook for me – who told me that she had successfully overcome many years of chronic back pain by using the method in John Sarno's book (in another synchronicity, I also learned she used to live in my house!)
I tried the Sarno method, and guess what – it worked!
I was so happy to be able to drive, cook and type again! I couldn't quite believe it.
But healing was slow. I had many relapses over the following months, and I had to tune back in, again and again, and again, to my unconscious mind and feel what was there. It was not pleasant as I dredged up repressed grief, sadness, fear and rage and FELT it, like my life depended on it.
It was a healing journey that ended with me much more connected with my emotions (and it is a process that is still ongoing). These days when I get the pain, I know I am 'off track' or have something I need to face up to, emotionally.
The Emotional Roots of Pain
Through being forced to acknowledge and live in my emotional aspect more fully, I realized that I had grown up in an emotionally constipated family and was often given the message that it was not OK for me to feel the way I did. I wasn't conscious of what I was feeling a lot of the time. I realized that my sixth sense had heightened itself from childhood, to compensate for what I was missing.
I also began to notice how emotionally shut down we are as a culture, and in this world. I believe there is an evolutionary aspect to this, in that the world has historically been (and still remains to some extent) a place full of injustice, where it hasn't always been smart to be closely acquainted with one's rage or grief. Anger, in particular, makes us act, and acting isn't always considered to be in our best interests, evolutionary speaking, at least to the ancient part of our mind that is concerned with survival primarily, and considers it best to keep our heads down and say/do nothing.
However, on a spiritual level, we are meant to be connected with our emotions. It is part of the set up here – to evolve spiritually through going through the crazy game of life in this physical world where we also get to have an emotional, psychological and spiritual aspects.
But it takes a lot of bravery to live fully in our emotional aspect when we can be hurt. Being in balance with our heart is not something we master quickly. It is certainly an ongoing journey for me.
So let's turn now to the theory of the heart chakra – how we can balance our emotional aspect and what causes us to get out of balance in the first place.
All About the Heart Chakra
The heart chakra is the centre of compassion, generosity and love for the self and for others. It is where we feel, and love.
The heart chakra is different from all the other chakras in 2 important ways:
1. It is at the centre of your energy system. It is the bridge and mediator between the upper and lower chakras. The lower chakras are Earth-based, and are concerned with needing (the root chakra), wanting (the sacral chakra), and getting (the solar plexus chakra).
The upper chakras are 'heaven-based' as they are about our connection to Spirit, self-expression, intuition and intellect.
And at the centre of these 'higher' and 'lower' energies lies the heart chakra. It tempers our human needs, desires, goals, words and actions, and brings love and emotion into the equation.
2. The heart chakra is also the location of our 'Godspark'. The Godspark is a connection that all souls have back to Source, through which we receive our vital life force. It looks like a white umbilical cord that arises from the chest area. Every incarnated soul has a Godspark at the heart chakra, and upon death, we leave it behind as we cross over to the other side. So, our connection to Source and to everyone else (and the source of our nourishment and life as souls) is located here.
Here are some fundamental truths of the heart chakra.
Put Your Own Oxygen Mask on First
If you do not attend to your own needs and emotional health, your heart chakra will be 'running on empty'. As a result, when you give to others, you will feel drained, resentful, and as if you have nothing to give.
We cannot contribute from a place of emptiness.
Love and regard – both for the self and for others – spring from the same source: the heart chakra
The relationship that you have with yourself is the relationship that you will have with others. If your self-talk is kind, and you treat yourself well, this will be reflected in your relationships. To heal relationships, you must heal yourself.
Hearts Break Open
The spiritual purpose of suffering and loss is to open our hearts more fully to all emotions and to others.
When our hearts break, it can make us more compassionate and more responsive to the suffering of others, and it can also make us appreciate our blessings.
"The deeper that sorrow carves into your being, the more joy you can contain.
Is not the cup that holds your wine the very cup that was burned in the potter's oven?
And is not the lute that soothes your spirit, the very wood that was hollowed with knives?"

~ Kahlil Gibran (the Prophet)
When the Heart Chakra is Out of Balance…
It can manifest as:
Being emotionally closed off and having walls around your heart
An inability to receive appreciation or support from others
Seeing only faults and shortcomings in other people; being overly critical
Feeling superior; looking down on others
Pre-empting rejection:  pushing away others before they can reject you
Being out of touch with emotions
Cynicism; a lack of belief in the fundamental goodness of human beings
Being withdrawn or feeling isolated from the rest of humanity
Harbouring hatred: whether for one person who has wronged you, or for a number of people such as an ethnic or political group.
Reasons for Heart Chakra Imbalances and Blockages
Painful abandonment may cause a person to put walls up around their heart chakra, and refuse to allow anyone to get close to them.
An underactive solar plexus chakra:
When the solar plexus chakra is underactive, it is more difficult to set boundaries and honour the self – people are liable to walk all over us. It can become unsafe to open up to people and share ourselves. Thus, imbalances in the solar plexus can have a big effect on the heart chakra.
Lack of willingness to accept or heal the difficult things that have caused us pain:
The heart chakra can be in a perpetual state of 'stuckness' when a person refuses to face or heal an event that has caused her pain. There may be a lack of belief in healing.
When one has been through a trauma or abuse, an important part of healing is for someone to witness your pain and trauma for you. In the absence of this witness, the heart chakra shuts down, resulting in a state author and psychologist Alice Miller calls 'emotional blindness', in which one is unable to be emotionally responsive or sensitive to the emotional needs of others. This reflects a fundamental truth of the heart chakra, which is that we cannot give to others what we have not received ourselves.
Men, in particular, are conditioned to deny their emotional aspect.
I love this TED lecture by feminist Eve Ensler on the devastating effects of denying and shutting down of the emotional aspect and heart chakra (which she calls the 'inner girl') on a cultural level.
In this lecture, she says that "bullets are hardened tears" – emotions that don't find an expression can lead to violence.
Below are some suggestions to bolster the heart chakra, for those who are severely out of balance in this area:
Past life regression therapy – going back to and releasing a perpetrator lifetime, in which one has harmed others, is especially beneficial for the heart chakra. When we have not resolved past life experiences, the 'character' from that lifetime becomes a sub-personality that lives on within us. Sub-personalities originating from perpetrator lifetimes have a detrimental effect on the heart chakra. Such sub-personalities may still be punishing us for past misdeeds, and we may find it difficult to forgive ourselves and others as a result. (Past life complexes around grief and the loss of a loved one will also affect the heart chakra.)
Psychotherapy with a compassionate therapist is also helpful for healing old wounds, as is cutting the cords to painful relationships, past or present
Forgive. Something to aspire to, but I personally believe that this is not something we can 'engineer' for ourselves. It is a spontaneous act of grace that only occurs when the soul is ready. We can ask Spirit or pray to God to help us forgive, but we cannot force it to happen.
Here are some suggestions for healing a minor heart chakra imbalance:
Read a love story or watch a heart-warming film
Ask yourself at the beginning of each day:  'What do I really want? What is important to me today'?
Eat more leafy greens (raw and cooked) such as lettuce, spinach, swiss chard, and cabbage.
Write a list entitled 'All the things I love about me', and hold nothing back
Wear more green
Read beautiful love poetry
Tell people you love them more often; find ways to show others that you appreciate them
Resources for Heart Chakra Issues:
For those who are interested in bringing more balance to their energy system, I offer a Chakra Meditation Kit which teaches you to read, heal, open, clear out and rebalance your entire chakra system. It's a do-it-yourself guide that includes an audio meditation, eBook and a discount to the Intuitive Awakening Course.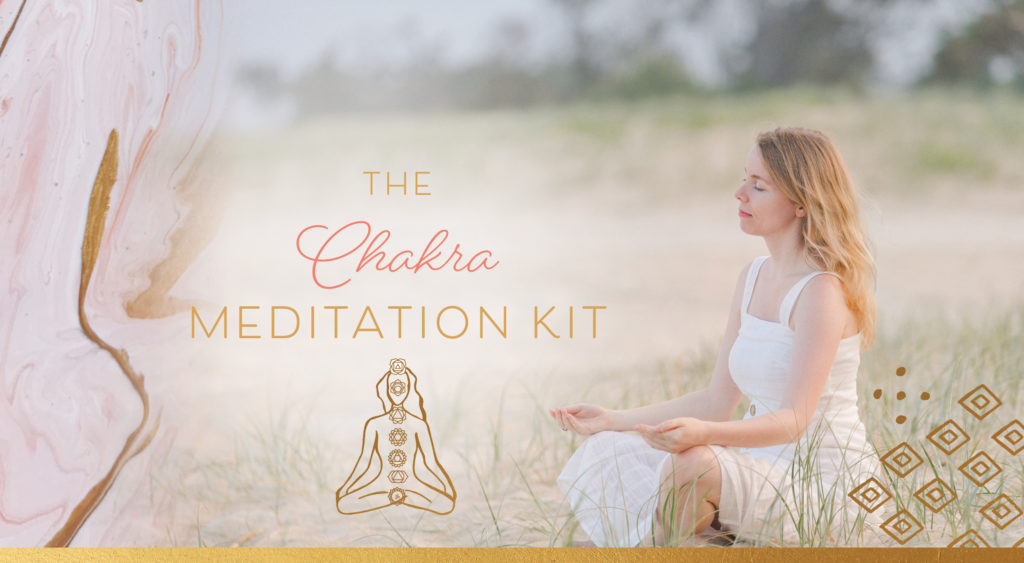 Helpful Books/Audios/Resources:
Self-Esteem: Your Fundamental Power
by Carolyn Myss
The Gifts of Imperfection: Let Go of Who You Think You're Supposed to Be and Embrace Who You Are
by Brene Brown
Surviving Grief … and Learning to Live Again
by Catherine Sanders
Tear Soup: A Recipe for Healing After Loss
by Pat Schwiebert
The Art of Extreme Self-Care
by Cheryl Richardson
Is your heart chakra in balance?
Related articles on other chakras: