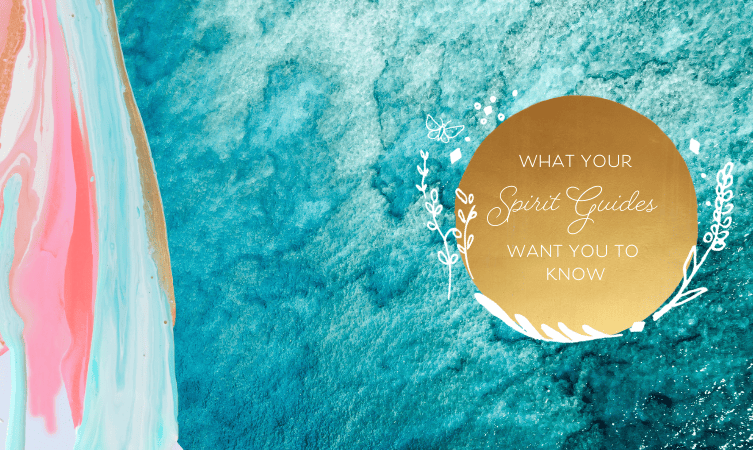 Note from Anna: this is a guest post from Debra Reeves. Debra is a psychic with over 20 years experience communicating directly with Spirit. She works as a professional intuitive, an Akashic Record reader and a Spirit Rescue Worker: assisting souls struggling to cross over to the other side.
Over to Debra…

She is my very best friend and so much more. She has always been right there for me, just beyond the veil. I know I can count on her. She has shown me time and again that I can trust her absolutely. She won't let me down. I love her to bits!
No, I'm not talking about my best friend.
I'm talking about my Primary Spirit Guide.
My Primary Spirit Guide supports and motivates me. She encourages my altruism. She invokes feelings and responses, working through clairsentience with intuitive nudges and gut instinct – a sense of knowing rather than physical sensations. She keeps me on the path of goodness!
She's one of many but she's the one I communicate with most often. She's honest, forthright and direct. We know each other well as we have had 15 incarnations together, although I am unsure whether these incarnations were on the earth plane. I have proven time and time again that I can trust her guidance. She has my best interests at heart.
I'm not special. I'm not describing a relationship and a deep bond only I have access to! We all have Spirit Guides. Each of us has our very own Spirit Guide team who love, guide and protect us.
Your Primary Spirit Guide is the spokesperson for your team. That's who I tend to communicate through in intuitive readings.
No message is the same. Each is unique and lovingly delivered in a way to resonate deeply with each person. Your Primary Spirit Guide has an expanded vision of your life and can see what is manifesting in your life and why. Your Primary Spirit Guide offers deeply personal encouragement and advice that speaks to the heart of your situation.
Interspersed amongst the personal guidance, there are often universal messages that Spirit Guides convey over and over. These are the precious, profound wisdom we all need to know. The way these messages are expressed changes, but the underlying message is the same. These are the truths we all need tattooed on our hearts!
10 things your Spirit Guides need you to know:
1. Your Spirit Guides love you unconditionally.
I'm not talking the limited version of love we are used to on the earth plane. I'm talking an expansive love that is void of any judgment or criticism.
2. Your Spirit Guides genuinely care passionately for you.
It's a fierce mama bear or a warrior type of unabridged love. It's an active, palpable love. Wow!
3. Your Spirit Guides want only the best for you.
You have their unconditional support and will encourage you whatever you decide to do in life. They are your biggest, loudest cheer squad, hollering you on from the sidelines!
4. There are no wrong decisions in the eyes of Spirit.
Your Spirit Guides have no agenda, no vested interest. Sure, they see the road ahead so would like to direct you away from hardship and pain, but they will be by your side if you walk that path, loving you all the way.
5. Your Spirit Guides want you to choose!
Free will means it must always be your decision to act. They will be there to lovingly guide and assist you but you are free to choose.
6. Your Spirit Guides cannot help if you don't know what you want.
If you are confused or uncertain you send out mixed messages to the Universe. Your Spirit Guides will wait patiently for you to make up your mind before doing everything in their power to create your chosen reality.
7. Your Spirit Guides want be in your life.
However, as part of free will, you need to invite them in. Course, they'd love to assist you in any way they can!
Whatever you are good at they will use that to connect or communicate with you. If you like bird watching look out for formations and synchronicities with birds. If you love dreaming look out for vivid, profound symbolism in your dreams.
9. Your Spirit Guides want you to lighten up!
We take life so seriously! We believe it's a competition and get so engrossed in the stories of our lives. Instead, treat life as an adventure!
10. We forget who we truly are!
We are soul! We are energy! Our Spirit Guides need us to remember, to wake up and to light up! It's only through a full embodiment of our soul that we can fully experience all that life has to offer!
Wow! You never feel alone after you've encountered and absorbed this level of unconditional love, guidance and protection into your being!
Everyone has this level of support on hand. We can all tap into this immense resource of love, guidance and protection. Everyone has a Spirit Guide team who wants nothing more than to lend their support and cheer us on. They love you unconditionally and often are passionately invested in you and your life. They are rooting for you!
So do you feel the presence of your Spirit Guides in your life? Do you receive guidance or messages? I'd love to hear your experiences!
Please share your messages in the comments so that we can all benefit 🙂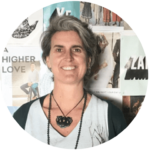 Debra Reeves is a Professional Intuitive with over 25 years' experience communicating directly with Spirit. Debra is dedicated to assisting those who seek the deeper side of life and to come in direct contact with their own soul and the profound wisdom that is offered to us by Spirit.
Debra is able to access your soul's information in the Akashic Records and then receive further clarity from your Spirit Guides.
Debra has been a Spirit Rescue Worker: assisting souls struggling to pass over. Debra is a Reiki Master, a qualified Professional Intuitive and recently completed a course in Clinical Pastoral Care. She is a volunteer for Hospice.
Debra offers Akashic Record Readings, Spirit Guide Profile Readings, mentoring and spiritual development courses. Debra also offers Earthbound Spirit clearings. You can find out more about Debra through her website.