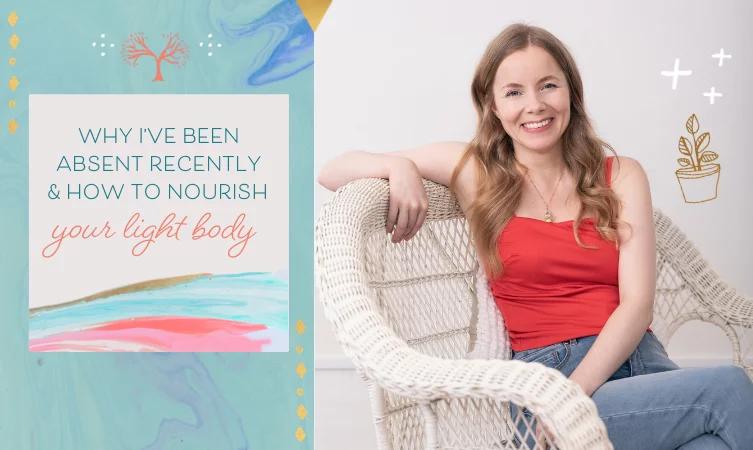 I just wanted to write a little update about why it's been so quiet around here in recent months.
Late last year I found out I had the autoimmune disease lupus.
My health had been in decline for several years but it all came to a head around August of last year when I started to have some alarming symptoms. This has been a life-changing experience.
I am lucky that I don't have kidney involvement but lupus left me deeply tired, in constant pain, covered in rashes, and unable to go outside during the day, or tolerate any light at all. I had to hire someone to do errands and shopping for me during the day and I spent last summer here in the Southern Hemisphere completely indoors.
I knew from the start that I didn't want to take any medication for the lupus. First of all I went on the Wahls Protocol, which is an excellent autoimmune diet and lifestyle plan that got rid of the pain and fatigue within a matter of weeks (as long as I remained indoors.)
I was so grateful to be pain free and able to function again, but my life was very limited.
Over the last several months I've done a lot of soul searching, and I decided that I am not going to be someone who spends the rest of their summers indoors. I am not going to be someone who is on a special diet forever. I needed to find out why this disease had taken root in my body and how it was going to be halted, reversed and got rid of completely. I became fascinated with cases of people who had achieved this already and been free of lupus for decades, after having being told their illness was terminal or would be with them forever.
I knew it would take me some time to achieve this, but this has been my full time job since late last year and why I haven't been blogging recently.
In this post I wanted to share my findings and what I am doing, because I know I am not the only one dealing with a disease or an ailment like this.
I read several interesting books about the latest findings in neuroscience and epigenetics, and from these understood that our genes are not our destiny.
My great-grandmother died of multiple sclerosis (an autoimmune disease) but that does not mean that I was destined to also have an autoimmune disease.
Our genes are constantly being influenced by our environment — and it is our environment that switches genes on or off, that create disease or health. Our environment includes of course what we eat, the air that we breathe, and perhaps most importantly, the thoughts we think, the experiences that we have, and the emotions we feel.
Reading Bruce Lipton's book The Biology of Belief taught me that our cells are programmable – we can program them with health or disease based on the proteins our bodies make, the quality of which is governed by our environment – our diet, our self talk, and our inner world.
Looking back over the last several years, I see that I have fallen into well-worn neural pathways of negative thinking, and I have been living in the emotions of stress (cortisol, adrenaline and norepinephrine). This has been going on for quite some time, and I talked about it in these blog posts.
Medically, it's called "depression" (which is common with lupus), but basically it was an old habit that I didn't know how to break. Because bodies become addicted to the chemicals they are accustomed to, I now see that my body was addicted to the emotions connected to stress, and in the last few years or so had begun to expect to feel these emotions everyday.
In my meditations, I saw that my light body (the totality of my energy bodies) had become devoid of life force energy to the point of emptiness. I was totally depleted. With every new negative thought that I thought, I became sicker and more depleted of vital life force, until I had none left and I knew I was on a very bad path if I did not change.
I needed to find a way to nourish and build my light body, and change my brain, which according to the latest research in neuroscience & neuroplasticity, will eventually change my physical body.
Changing the brain and my hardwired habits is extremely hard work but I am encouraged to see that a lot of inflammation has disappeared, the disease has not progressed any further and it has begun to reverse itself. I won't stop until I have reversed the lupus fully and it is gone from my life, permanently. I realise that in order to achieve this, I will likely need to become a new person with new habits and thinking, which takes time.
One of the things I've learned from the books I read on neuroscience is that people who take on the identity of an ill person and focus on their health (i.e. constantly talking about it and thinking about it), tend to remain in that identity, so I won't be blogging about the topic of health again until after I've gone into remission and all autoimmune antibodies have disappeared from my body. I am also not answering questions such as "How's your health?" for the same reason.
But I did want to write this update as I felt disconnected from my community after an absence of so many months.
My courses (and sessions with me) are all open but it's likely that you'll hear less from me in 2022, depending on how quickly I recover.
Here are the books that have most influenced me. (I highly recommend them if you have any health issues.)
Because my energy bodies have been totally depleted over the last several months, I've been in the interesting position of noticing which actions, behaviours and therapies nourish the energy body and which ones deplete.
I've seen it and felt it in my energy body. Over the course of a day, you will probably not notice if your energy/light body is being depleted – it's only when your light body becomes depleted over time that disease begins to manifest.
What Nourishes the Light Body:
What Depletes the Light Body
From an energetic perspective, I've noticed that remaining in good health is about making sure you balance activities and behaviours that nourish the light body and activities that deplete. And if you are in poor health, you will need to cut out as much as possible of that which depletes and focus on what nourishes. This is what I have observed on my own path back to health, as I observe how my energy responds to various activities and habits.
Anna x
PS. Soon I will be closing my Facebook and Instagram accounts since it became very clear to me late last year that Mark Zuckerberg's values are not in alignment with mine.
If you follow me on Facebook or Instagram, and if you wish to stay in touch, please subscribe to my YouTube channel or sign up for my email newsletter instead.
PPS. I wrote a follow up to this blog post, following some feedback that I had from a reader: Please Don't Put me on a Pedestal