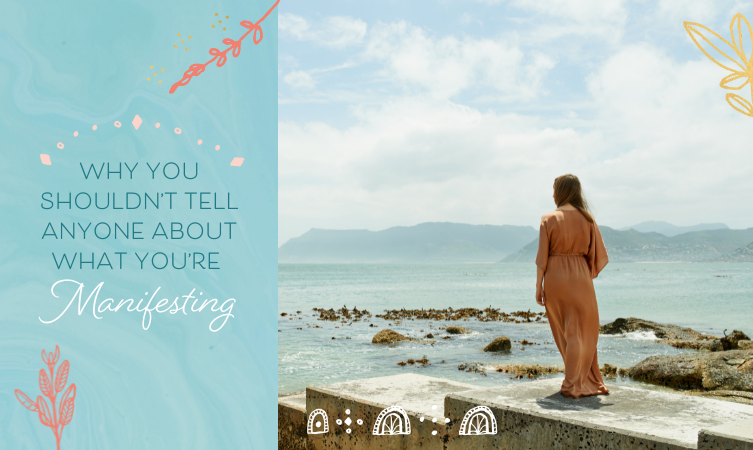 The Law of Assumption is a method for manifesting popularised by the New Thought author Neville Goddard (1905-1972). It is an alternative to the Law of Attraction (that in my opinion works a lot more effectively than the Law of Attraction!)
So let's say that you are using the Law of Assumption to manifest something in particular.
Should you tell anyone what you are manifesting?
Neville Goddard says no:
"Do not discuss your ambitions or desires with another, for the other will only echo your present fears. Secrecy is the first law to be observed in realising your desire." — Neville Goddard, in his book, At Your Command.
When are manifesting something, the reason why it is not currently present in our 3D reality is because our inner self or self-concept is not in alignment with this new reality that we are trying to manifest. (Manifesting is all about becoming the person who is a match for this new desire.) Therefore, if we talk to people about the fact that we are manifesting something, they will reflect the current self back to us, and we could get the feedback that what we are manifesting is:
Unlikely
Unrealistic
Difficult
Impossible
Will take a long time.
Getting this kind of feedback only reinforces the old reality that we are moving away from, which of course is not helpful and may keep us feeling stuck there. 
This is why we do ourselves a favour by keeping quiet about our plans.
In fact, on my Law of Assumption coaching page, I caution potential clients to only contact me for coaching if they are in the beginning stages of manifesting. Once your manifesting process is underway and you have set your intention, talking about it (or asking why it is not here yet) is only reinforcing the reality that you currently do not have your manifestation in the 3D. 
Neville Goddard says that talking about your desire in this way may cause a "mental miscarriage" of your intention.
In addition to not talking about your desire, while manifesting you also need to keep quiet about what is not working about your current situation. 
Let's say you're manifesting an improved relationship with your partner or spouse: in this example, not only do you not tell anyone what you are manifesting, but if you habitually complain to someone about how your partner currently behaves, you need to stop with this habit, since it is reinforcing the reality that you do not want. 
Do not give people progress reports
If you're in the situation where you have already shared with someone that you desire something new in your reality that you don't currently have, stop updating that person on your progress.
For example, your friend knows you're dating and looking for a relationship. Every time you two meet, she asks about your love life. Do not come at her question from the standpoint of "I do not have this thing that I want, and finding it is hard". Don't launch into a conversation about your 3D progress. Instead, you could say something like: "I am focusing on myself right now" to shut it down.
Declaring premature victory
Another time I recommend keeping quiet about what you're manifesting is when you have only very recently manifested something.
Don't declare premature victory – wait until your manifestation has firmly settled into your 3D reality and no-one can take it away from you. (This applies especially in the area of health and relationships.)
I have seen people shout about their manifestation results from the rooftops, and then see their progress backtrack or their result disappear. I believe it is partly because when you tell people your manifestation story, you're highlighting the old story of how things used to be, and it can cause you to focus once again on that. 
So be careful about sharing your manifestation story. Wait until your new reality is established in your life (and has been for a while) before you declare success. 
P.S. Neville Goddard's recommendation to keep your plans and goals to yourself is also borne out by the research.