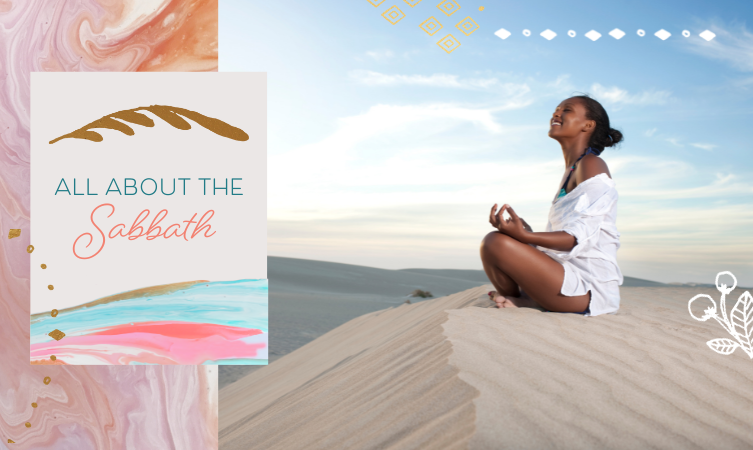 In this article I'm going to talk about Neville Goddard's concept of "The Sabbath" as it relates to manifesting.
In my view, the biggest reason for people not manifesting what they want in the 3D is that they do not persist with "doing the work" of the manifesting process, and they don't reach the Sabbath state.
In order to manifest something in the 3D, your subconscious mind has to believe it is already yours, or you are already are that person who has that thing that you want. You have to live from that sense of the wish fulfilled.
Essentially, your subconscious mind has to be impressed.
This means your subconscious mind has accepted it is living in your new reality where you have your desire, even though it hasn't yet shown up in the 3D.
Neville Goddard called this state 'The Sabbath'. He called it the Sabbath because in the Bible, God spent 6 days making the world, and rested on the Sabbath day.
There were two stages to God's creation — the labouring and the resting.
We are pieces of God – or as the physicist Thomas Campbell calls human beings: "individuated units of consciousness". We also have the power to create. Our imagination is God, according to Neville Goddard. And likewise, there are two stages to our creation or manifestation process.
The first stage is the labouring — where you put in the work to impress your subconscious mind of a new reality, regardless of what your 3D reality is telling you.
The second stage is where you've put in the work and you're resting in the Sabbath state. At this point you won't need to put in more work, but you do need to be careful you don't come out of the Sabbath by identifying often with thoughts that don't align with what you're creating. By this point, your desire is done, in the 4D of your mind. You will have stopped being the "old man" as Neville Goddard calls it, and become the new self. Because there's a time lapse between creation in the 4D and creation in the 3D, you also have to just wait for your creation to show up in the 3D.
Let's look at how this looks in reality, with an example:
Let's say you want to let go of a health condition, such as eczema. Usually when you start out with creating this, your subconscious mind will only be partly impressed. Using my pendulum, I measure for my coaching clients in a percentage how impressed their subconscious mind is by their desire. Most people I coach have a subconscious mind that is between 10-70% impressed.
Let's say our person who has eczema has a subconscious mind that is 25% impressed that they don't have eczema. This person has some work to do. That work may consist of techniques such as affirmations like "I love how clear and healthy my skin is." It may consist of scripting or SATS/visualisation. (I have a list of manifesting techniques here.)
Because this person's subconscious mind is only 25% impressed, it may take days, weeks or months or even longer than a year to become 100% impressed.
Every time this person practises their techniques for the day, they will go from 25% impressed to maybe 25.5% impressed. But if they backtrack and identify with negative thoughts they're having like "this is never going to work for me" or "I don't believe healing is possible without meds" then they will go back to 25%.
So, to see progress in impressing the subconscious mind, you have to:
You have to do all of the above and persist at it, until your subconscious mind is 100% impressed that you have healthy, clear skin in the 4D (so, in the world behind your eyes.)
Can you see why many people fail to manifest outcomes in the 3D? It's possible to do, but it's a lot to ask. It takes persistence to change the self in this way.
(And as an aside, it often takes the most persistence for big intentions, such as going from having eczema all your life to no longer having it. As an example of this, I recently listened to an interview with Cynthia Stafford, a woman who manifested a $112 million lottery win in 2007. She said she trained like an Olympian athlete doing affirmations and living in the end everyday for 3 years to have that lottery win. So, the bigger your intention is, often the longer you need to persist.)
Going back to the topic of the Sabbath…
…the main problem I see with the manifesting process is the lack of feedback along the way. (The main feedback we get is when the 3D changes and we've succeeded.) But usually people don't know how far along they are in this manifestation process and how close to 100% impressed their subconscious mind is, and they get discouraged because even though they are so close or even just halfway there, they often don't realise, they don't see their own progress, and they give up because nothing is happening in the 3D.
It can really help, to know for example, "Great! My subconscious mind is 88% impressed and I went from 30% to 88% in the last 4 months — let's keep going with this."
I know exactly how far along (in a %) I am in everything I am currently manifesting. I don't check it everyday, but just periodically if I feel like I want an idea of where I'm at or if I get discouraged in the process.
I use a pendulum to measure this. In my coaching sessions, I am checking this for clients. It can really help to know where you are. Sometimes I have seen myself backtrack or make no progress in my intentions for days and then I realise I've been thinking a lot of thoughts and running old stories that contradict what I'm manifesting.
Often these stories are subconscious and really hard to spot, though, so it can be tricky.
So, we won't necessarily know how far along we are in our intentions, until we reach a state of 100% impressed — the Sabbath. This is a more noticeable shift in consciousness.
Here are 4 signs you're in the Sabbath:
1. You'll just feel a sense of "it is done", even if you're not seeing it in the 3D you will still feel it is done. If you see your 3D isn't showing evidence of your desire being here, you simply won't care because you will know it is done.
2. You won't be thinking of your desire anymore, and instead you'll be thinking FROM it.
3. If any thoughts come up that are contrary to your desire, you'll be able to tell yourself "no that is not my end result" without backtracking back into the "old man" as Neville Goddard calls it.
4. You no longer yearn for your end result or have a strong desire for it, because you know you already have it.
So, those are the 4 signs you're in the sabbath.
Respect where you are in your process
I differ from some manifestation teachers in that I believe in the first stage, where you're impressing your subconscious mind, you have to put in the work, and you have to do it everyday.
I advocate for using techniques, a lot.
Some manifestation teachers say: don't use techniques, just live in the wish fulfilled instead and BE that person who has your desire.
You can't BE that person until you've put some work in. A person whose subconscious mind is 25% impressed isn't always going to be able to instantly jump from 25% to 70% impressed (where they can access that feeling of the wish fulfilled consistently) just because a manifestation teacher thinks they should.
There's a time for 'allowing' and living in the end, and it usually isn't when you're in the beginning stages of manifesting — that comes later.
So, make sure you know about these 2 stages and respect where you are in your process. Know when you're in the 'allowing' stage (in the Sabbath or close to it) where you can just live in the end, and know when you're in the 'labouring' stage (which could be anything from 0%-99% impressed) where you need to use your affirmations and visualisations.
You may also have shorter times of allowing and feeling "it is done" while you're labouring, and as you feel that, you may just feel less need for the techniques. And then perhaps you'll feel like that for a few days, then you may go back to your techniques.
We cycle in and out of labouring and allowing/living in the end, while we're getting close to impressing our subconscious minds.
Be flexible (but also vigilant) in this process.
Once you're in the Sabbath…
…you need to wait for the 3D to shift to reflect your 4D reality. There is a time lapse between the 4D and the 3D. In my experience working with clients, it's often 2-8 weeks. For some, it can be longer or shorter, and the time lapse can vary from one intention to the next. So, after you're in the Sabbath, you may need to wait days, weeks or even longer for your desire to manifest in the 3D. By this point though, you won't care because you'll know it is done.