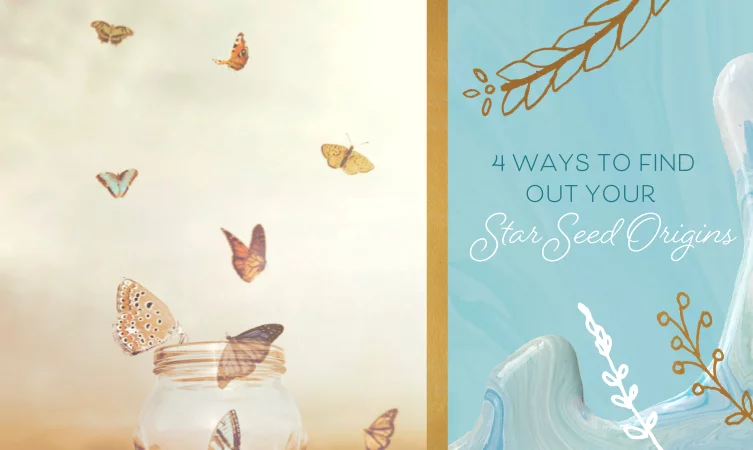 In this article, I'm going to talk about how you can find out your star seed origins.
Before I go into all the options available for doing this, I am going to look at what a star seed is exactly.
A star seed, also known as a star traveller, is a soul who has spent their first several incarnations (which is a very formative time for a soul) in an environment that is not Earth.
There are many 'places' of incarnations in the Universe, and planet Earth is just one place that souls can choose. Where you spend your first several incarnations has quite a big influence on your soul. The place you choose influences you with its energy, and becomes a part of your soul, much like bring brought up within a particular culture on Earth also becomes part of us. This influence stays with you long after you leave that place and it can be like an energy or set of energies that you embody and bring forward with you, in subsequent incarnations.
To give one example: Alpha Caelians (covered in this article) bring the energies of sensitivity and lightness wherever they are incarnated, because those are the energies that characterise their first place of incarnation. They are like ambassadors for those energies.
Now, let's look at how you can find out your star seed origins. I'm going to start with the free option first and then look at other options that have a cost involved.
1. Take My Free Online Quiz
I have just created a little online quiz or test for you to find out your star seed origins. You can find it here. Note that this quiz covers the most common 7 star seed groups. Spirit says that these 7 groups are the most common groups among those who visit my website. Therefore it could well be that the group your soul belongs to is within those 7 groups.
2. Read My Book About Star Seeds
I go into all 22 star seed groups (plus the 23rd one, which is the Earth soul group) in my book, The 22 Star Seed Groups. You can get a copy here, and read about all the groups, and see which one you resonate with.
Methods 1 and 2 for finding out your soul group of origin are not completely foolproof, but they can work. I've had quite a few readers write to me excitedly after reading my book, letting me know they have identified their soul group from the descriptions.
3. Get A Reading
The third way (and the best way) to find out your soul group of origin is to get a reading with an Akashic Record reader that I have trained. You can find practitioners who offer this here.
This is the most reliable way to find out about your star seed origins because for this option, you will hand over your birth data to a complete stranger (and someone I've trained to do this correctly), who has the objectivity and the skill to access your personal soul record and find out your star seed origins for you. You can get this done in a phone reading or an email reading, depending on the practitioner.
4. Learn to Read Your Own Akashic Soul Record
In my Akashic Record Reading Program, you can learn to read your own record and find out your soul group of origination (and much more besides.) This program also teaches you to read for others and it is on sale for this week only. I do recommend that you read for a couple of dozen practice clients (at least) before you try to read for yourself, this is because you gain objectivity with experience. The first Akashic reading you do should never be for yourself. So that is one option to look at, if you're really interested in reading for others, too.
Further Reading: