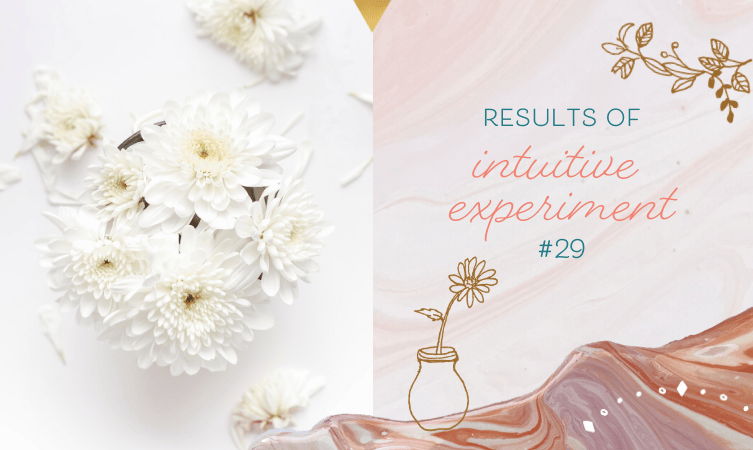 The person in this experiment is Norma McCorvey, better known by her pseudonym "Jane Roe" in the landmark Supreme Court case Roe vs. Wade, the case that made abortion legal in the United States and guaranteed women the right to an abortion in the first three months of pregnancy.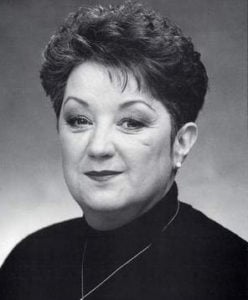 McCorvey was a complex person whose views on abortion changed markedly over time, but whose involvement in the abortion debate significantly helped shape the course of women's rights in the United States.
Early Life
McCorvey was born Norma Leah Nelson on September 22, 1947, in Simmesport, Louisiana. Norma's father Olin, a television repairman, left when she was 13, so she and her older brother James were raised in Texas by their mother Mildred, who was an abusive alcoholic.
Possibly as a result of her turbulent upbringing, McCorvey robbed a gas station cash register at the age of ten, and was arrested in a hotel room during a tryst with a female friend. In her later life, she was sent to the State School for Girls in Gaineseville – an institution that she liked so much that she would deliberately get into trouble in the hopes of returning there.
After leaving reform school, Norma claimed that a cousin of her mother's raped her repeatedly over the course of several weeks, an allegation that the cousin denied. At the age of 16 she entered into a brief marriage with steelworker Elwood "Woody" McCorvey, but soon left him, claiming he abused her.
Norma returned to her mother pregnant, and gave birth to her first daughter Melissa before obtaining a divorce from Woody. Seeking escape from her troubled life, McCorvey took refuge in drugs and alcohol. It was around this time that she began identifying as a lesbian.
After taking a weekend trip with friends and leaving Melissa with her mother, Mildred accused her of having abandoned her baby, and later tricked her into signing adoption papers on the pretense that they were insurance documents. In the following year, Norma became pregnant again, and placed the baby with adoptive parents.
Roe vs. Wade
McCorvey found herself pregnant for a third time in 1969, when she was 21, but was not able to get a legal abortion because Texas law prohibited it. She claimed that her pregnancy was the result of a gang rape in order to get around the law, but this strategy failed, and she later admitted that the allegation had been false. Attempts to get an illegal abortion were also unsuccessful.
Five months pregnant by this time, Norma was referred to attorneys Linda Coffee and Sarah Weddington, who were trying to find women in need of abortions. McCorvey signed on as plaintiff in the case, but never appeared in court or testified, and because the case took three years to reach the Supreme Court, she never actually received an abortion. Her third and final child was also put up for adoption.
In 1973, the Supreme Court decided 7-2 that women could legally have an abortion in the first trimester of pregnancy "free of interference by the state," and that a fetus is not considered a person at conception. McCorvey found out about the decision in the newspaper, and remained anonymous for almost a decade after the case ended. She revealed herself to the press in the 1980s as the plaintiff, claiming that she had been the "pawn" of her lawyers due to her desperate situation.
Later Life and Conversion
Norma lived in Dallas with her partner Connie Gonzalez for many years, and in 1994 she wrote her first book, I Am Roe, in which she discussed her sexual orientation. In the years following the Supreme Court case, she initially worked as a champion for abortion rights, working at clinics and participating in rallies.
At a signing of her first book, McCorvey met evangelical minister Flip Benham, who was the director of an anti-abortion group called Operation Rescue. In 1995, Norma was baptized on national television, and began working with Benham's group to make abortion illegal. In 1998 she published her second book, Won by Love, in which she detailed the reasons for her change of heart. Shortly afterward she converted to Roman Catholicism, and stated that she was no longer a lesbian.
In 2005, McCorvey tried to overturn the Roe v. Wade decision, claiming that the procedure was harmful to women, but the Supreme Court declined to take up the case. She spent the latter years of her life involved in pro-life organizations and demonstrations, becoming a vocal opponent of President Barack Obama. In 2009, she was arrested at a demonstration during the Senate hearing for confirmation of Supreme Court nominee Sonia Sotomayor, for causing a disturbance during opening statements.
Death and Legacy
McCorvey died of heart failure in an assisted-living facility on February 18, 2017, at the age of 69. Despite her peripheral involvement in Roe v. Wade, the outcome of the case has resulted in around 50 million legal abortions in the United States, and the debate over the issue will not likely be resolved anytime soon.
Norma was viewed as a heroine of the women's rights movement by many, and reviled by many others. She inspired films, books, and plays, but also endured slurs, death threats, and direct attacks on her home. So if her opinions changed over the course of her lifetime, it's worth considering the intense amount of pressure she was under from both directions, and the psychological torment that must have been the result of that stressful condition. She was a woman with a complicated background and character, and both are reflected in the many twists and turns her life eventually took.
Intuitive Hits
Several readers picked up on Norma's troubled personal history, and the emotional trauma that surrounded her in this incarnation. She was indeed abused by a brutal person, as Annikari mentioned, and was an abuser of alcohol herself at one time.
She was an author, as some people correctly noted, penning two books on her life and her role in the abortion debate. KR rightly pointed out that McCorvey had heart issues, was of course heavily involved in politics, and was thrust into the public spotlight, somewhat against her will.
A number of readers also picked up on McCorvey's bisexuality/lesbianism, and her relationship with a woman. Terri T was correct that Norma became deeply religious later in life, converting to Catholicism.
Well done to Tracey for intuiting the name Norma, as well as several other details of McCorvey's life. I was also particularly interested in how many people mentioned a name starting with a J, sounding like Jane, Jean, or Joan. You may have been picking up on Norma's pseudonym Jane Roe in this case, which is how she is better known. Well done to Laura as well, for getting that Norma lived in Texas.
A few readers also mentioned the name Sandra, which interested me enough to try and find a connection to McCorvey. As it turns out, there was a companion case called Doe v. Bolton that was decided by the Supreme Court on the very same day as Roe v. Wade, and the plaintiff in that case went by the pseudonym Mary Doe. But her real name was Sandra Cano, and it appears that she did have contact with Norma McCorvey, judging by photos that I found of them together at public events.
Interestingly, Sandra came from a similarly difficult background, and also became a pro-life advocate later in her own life, attempting unsuccessfully to overturn the Doe v. Bolton verdict with the Supreme Court. So you may have been getting hints of the parallels there, which is fascinating!
There were really too many hits to mention specifically here, so well done to any that I may have overlooked!
How did you do with this one? Please let me know in the comments section below!

Would you like to learn how to receive direct guidance from your Higher self and Spirit Guides, and find out more about your soul's purpose?
You might be interested in my Intuitive Awakening Course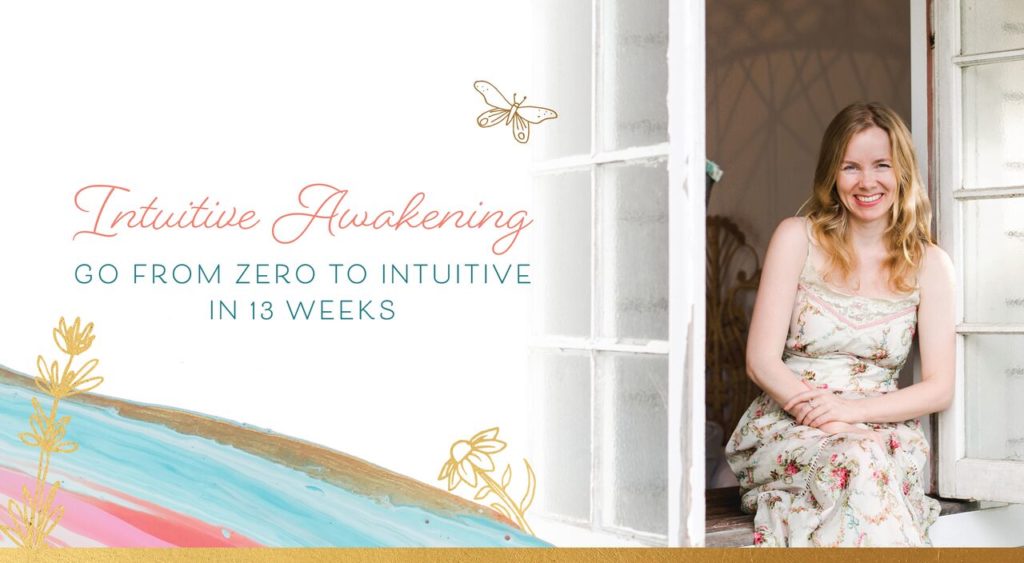 Here are some of the things past students have said about it: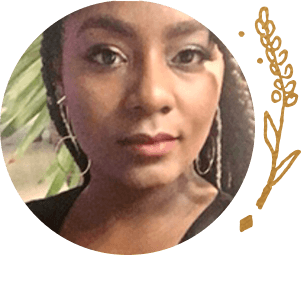 Sherece
Schaaf Rios
"The course work is written so well and is not intimidating. The homework given at the end of each chapter is really essential because it gives you something tangible to work with. Anna's soothing meditations and explanations really helped keep me focused on the task. I loved that I was able to read the FAQs section for questions/ challenges that came up throughout the course."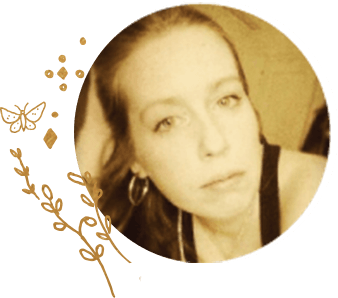 Jill M

Roberts,

ArthurianRomances.com

"Intuitive Awakening helped me listen more to my intuition and trust my vibes. If you're serious about opening yourself up to your own psychic abilities, then this is the course to take. It's helped me listen to my intuition, raise my vibration and inner voice, and open up my claircognizance."