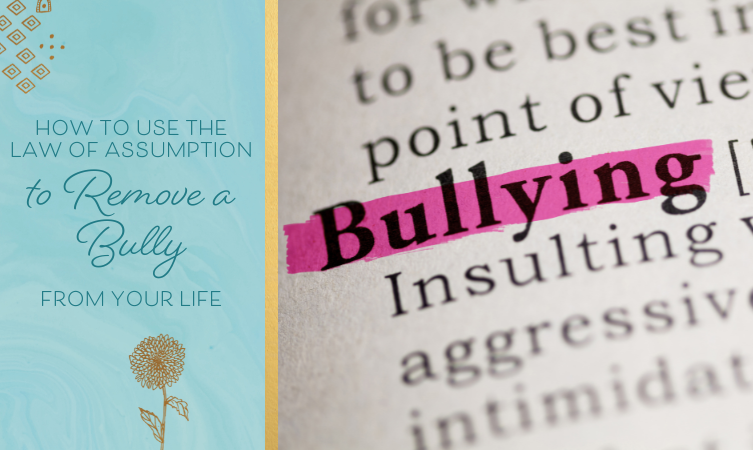 I wanted to share another success I have had with the Law of Assumption recently.
I recently moved house. Prior to moving, I had been living in a rental property for 3 years and the reason I needed to move was the landlady's behaviour. I could write a book about all the things that had gone wrong with the property and the lack of maintenance, but in short she refused to maintain the property or replace/repair multiple broken appliances that came with the rental.
When I would bring these matters to her attention, she would become belligerent, and made it clear she did not consider it her responsibility to maintain the rental property.
To get this rectified, I would have had to take legal action, which I didn't want to do. Instead, I decided to move out of the property.
I had left the rental property in better condition than it was in before I moved in (I repainted much of the interior of the house at my own cost) but to my dismay, I was told I wouldn't be getting my rental deposit back.
We discussed the deposit shortly after I moved out, it devolved into a bitter argument and it was clear the landlady felt entitled to my deposit. Although the law was on my side, since she was a belligerent and determined individual, I knew I faced the possibility of going to the tenancy tribunal to get the deposit back, which I didn't want to do.
I didn't care about the money (it wasn't a large deposit) nor was I in need of it. Instead, it was the principle of it. I was tired of being bullied and I wasn't going to put up with it anymore.
Upon leaving the rental back in June, I felt quite angry about how I'd been treated.
Before applying for the deposit back, I decided to wait to let those feelings of anger pass. I had old stories of victimhood running through my mind for a few weeks and I had to cut those stories off time and time again in my mind, until eventually I started to forget about it.
When I did think about the situation, I used a prayer, which went as follows:
Thank you <belligerent landlady> for giving my deposit back in full.

I forgive you for how you treated me.

The karma between us is complete.

Go in peace.
I said this prayer on and off for several weeks until I felt like I was definitely getting the deposit back.
It was important to me that I got rid of this person from my life forever, so I didn't apply for the deposit back until I felt free of her, inside my mind.
Then when I knew my subconscious mind was impressed, I applied for the deposit back and got it back within a few days. The people in my life who knew all the details of what had gone on with this person were very surprised. None of them expected me to get it back without a legal fight.
The prayer above is helpful to use if someone who has bullied or harmed you in some way and you want them out of your life. It is simple and powerful, but it works. (In fact, any prayer you use consistently like this will work, simply because your thoughts and words are that powerful.) You can also adapt this prayer to suit your circumstances – just remove the words 'for giving my deposit back' and replace them with what you want to happen in your 3D reality. I probably wouldn't use this prayer unless you want someone to leave your life altogether because the wording of it does imply finality.
If you adapt the prayer, it's also important not to use this prayer to bring physical harm to someone. You can use the Law to bring that kind of harm to others, but you shouldn't.